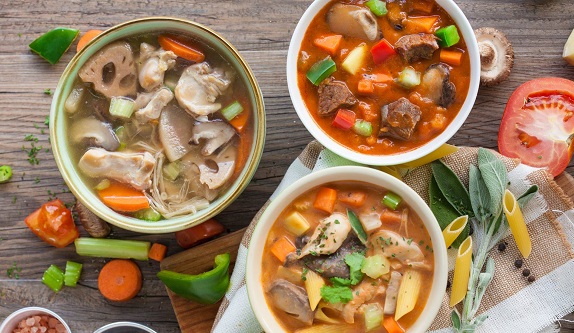 Having some trouble finding out where to go if you have an allergy to cater for? We have a few tips to get you started.
Eating out in Singapore can pose a few challenges when you have food allergies or dietary restrictions. This is partially because Singapore doesn't share the same allergy prevalence that countries like Australia and New Zealand are experiencing, so staff aren't aware of the potentially severe consequences of mistakes – and important practices like avoiding cross-contamination.
There are also sometimes communication challenges when trying out a new restaurant, for example. Hawker food favourites like rojak, laksa and popiah contain peanuts, so hawker centres are especially difficult for those with particular dietary requirements.
While Singapore is gradually improving, with restaurants and cafes offering alternatives, there's still a level of caution needed. Building relationships with a few restaurants where the staff are good communicators, visiting at times when the staff have the time to pay attention to special orders and sticking to a few tried and true dishes has been the most successful way for people to eat out.
Cedele is a good emergency stop, as they have outlets everywhere and the soup menu has symbols indicating which are free of gluten, dairy
or meat.
Kith Café (Sentosa Cove, Park Mall and Robinsons Quay) offer gluten, egg and dairy-free toast, and even soy babycinos.
East Manhattan Bakery Café (Upper Bukit Timah, Katong) is a new find, and their gluten-free bread has an amazing fluffy texture.
Pepper Steakhouse & Bistro (Great World City) also deserves a mention since they will prepare a special order grilled chicken, vegetables and chips for kids and still charge the price of a kids meal, which is quite rare.
The newly opened Lean Bento – is meticulous with the ingredients used, making a range of nut- and wheat-free muffins.
The supermarkets have been stepping up on gluten-free products lately. Mustafa has the biggest range of Bob's Red Mill products on the island. Cold Storage is constantly expanding their selection of allergy-friendly options, particularly in the more expat-orientated outlets like Jelita. Fairprice Finest also has a good selection of specialty products both in their organic and specialist section, such as the Orgran range of products, and in the regular aisles where you'd find the pasta and baking mixes. Supernature also has a lot of wheat-free and dairy-free products on offer.
RESTAURANT SUGGESTIONS
Disclaimer: These have been suggestions from the Singaporean community for places to try, but we advise still taking the necessary precautions to make sure the food is safe.

Long Chim – longchim.com.sg (GF)
Crust Pizza Bar – crustpizza.com.sg (GF)
Soi 60 – soi60.com.sg (GF)
StraitsKitchen – singapore.grand.hyattrestaurants.com/straitskitchen (NF)
Jonathan's – facebook.com/JonSpecials (V, GF)
Original Sin –originalsin.com.sg (GF)
Jamie Oliver's – jamieoliver.com/italian/singapore (GF)
Level 33 – level33.com.sg (GF)
Balanced Living – balancedlivingasia.com(GF)
Super Loco – super-loco.com (GF)
The Soup Spoon – thesoupspoon.com (V, GF, DF)
Brown Rice Paradise – mybrp.com.sg (GF, WF, DF)
Brunetti – brunetti.com.au/singapore (GF)
Real Food – realfoodgrocer.com (V)
Loving Hut – lovinghut.com.sg (V, GF)
Afterglow – facebook.com/afterglowsg (V)
V – Vegan
GF – Gluten-free
WF – Wheat-free
DF – Dairy-free
NF – Nut-free
If you have any experiences to share or more suggestions for restaurants, cafes and stores, please comment below.