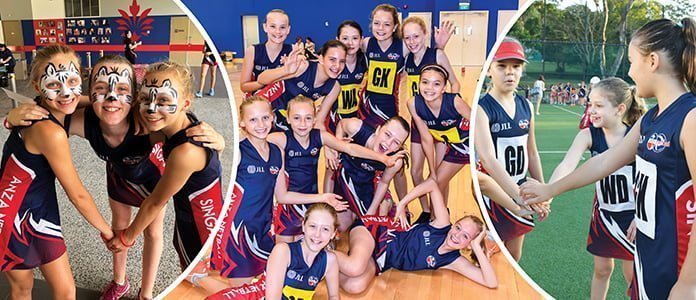 ANZA Netball is a not-for-profit organisation delivering quality netball programmes to girls aged six to 16 years. Our inclusive programme provides opportunities for children of all abilities to play netball in a safe, positive, and encouraging environment. Fair play, respect, skills development, and lots of fun are the cornerstones of our programme. One of the highlights for the ANZA Netball players is building friendships with players from a range of diverse backgrounds and different schools here in Singapore. The season runs from January to December excluding certain public and school holidays.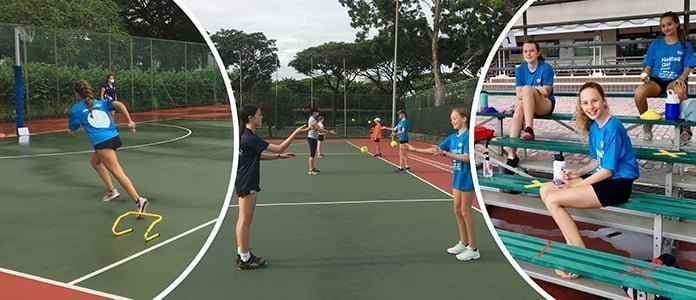 Training
Training takes place on Saturday mornings in the predominantly airconditioned facilities of Tanglin Trust School on Portsdown Road* Nine full-sized netball courts inside and outside ensure our members can play on different surfaces and in different conditions throughout the season. Off season training is available for those who wish to continue playing outside the traditional season, we also offer midweek training for older age group league teams, and the opportunity to participate in a range of tournaments and leagues throughout the year.
The last few years have seen a dramatic transformation with the burgeoning netball environment in Singapore. ANZA Netball has responded by introducing professional coaches, particularly in the older age groups, providing professional first aid services, supporting entry into a variety of netball leagues across Singapore, and also introducing our own tournaments, such as the ANZA Accelerator Series and the ANZA Netball Carnival.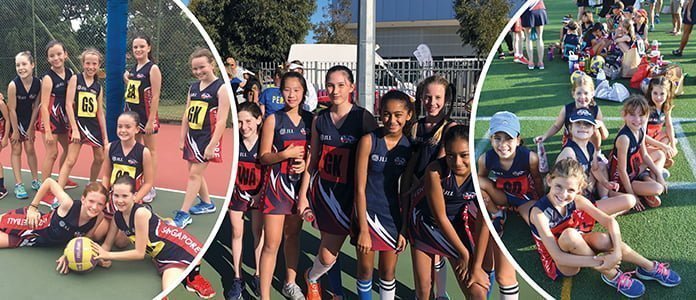 Parent Volunteers
Our programme is run by dedicated parent volunteers who offer their time and skills in a variety of roles, including coaching and assistant coaching, age group, uniform, IT or equipment coordinators, as well as Committee Members. Our volunteer coaches are all encouraged and supported to attend Coaching Netball Foundation Courses, run by Singapore Netball. Interested in getting involved? A range of volunteer roles can be found here
Coaches
ANZA Netball's Lead Professional Coach, Shuangru Lin brings a wealth of coaching experience to the team. She is a Level 2 Coach and has been coaching around Singapore in primary, secondary, and tertiary institutions since 2003. She's been Head Coach and Assistant Coach at the National level for 17 and Under and 14 and Under and coaching at the elite level in the Netball Super League. We are incredibly lucky to have her!
Touring
The highlight of the ANZA Netball calendar is the annual Perth Tour to the Western Australia Association Championships in June each year. The opportunity provides an inspirational goal for players to continue playing netball to the age of 11, when they are eligible to participate.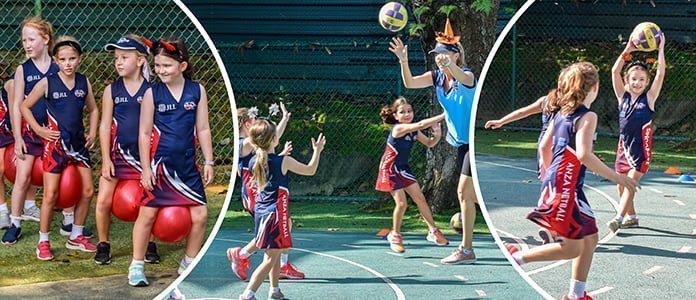 2024 Season Term 1
The season will run from 20 January 2024 to 25 May 2024*.
Session
Birth Year
Session Time:
1
2018/2017/2016
2015/2014
8:00am to 9:00am
8:00-9:15am
2
2013/2012
9:15am to 10:45am
3
2011/2010
11:00am to 12:30pm
4
2009/2008/2007+
12:30pm to 2:00pm
*CNY 10th Feb, Easter Break 30th March, 6th April.  No Netball on 3rd Feb, 9th March and 4th May due to TTS venues being unavailable
To participate in ANZA Netball you must be a current ANZA Member. Click to Join ANZA.