1. Making Connections
These days learning is all about making connections – whether between theory and practice, or intention and action. One of the ways CIS brings lessons to life and allows students to connect their classroom learning to real world examples is through outdoor learning; a fundamental part of the school's approach to a balanced education. Students experience the
Open Minds Programme – a unique hands-on learning experience which takes place in locations such as Fort Canning Park and Sungei Buloh Wetland Reserve – as well as field trips and excursions around Singapore.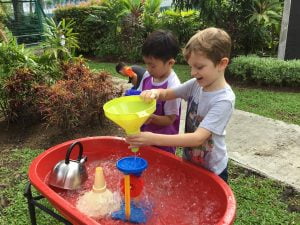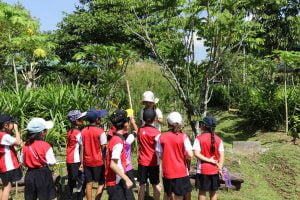 2. Asking Questions
CIS teaches students HOW to ask questions, and to process the answers by connecting, analysing and surmising. Just like in real life, local and global issues are examined in relation to the curriculum, and lessons span across subject areas. An inquiry-based teaching style encourages students to ask questions, and develops their ability to problem solve, think critically and find creative solutions.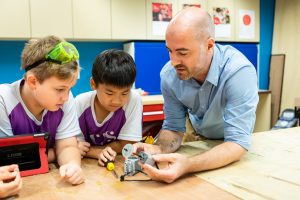 3. Creating and Implementing Ideas
'Imagine if we could build a….' Well, at CIS you actually can! CIS not only teaches students how to come up with innovative and fresh ideas, but also how to take those ideas and turn them into action. CIS's unique STEAM programme (science, technology, entrepreneurship, arts and mathematics) is integrated from Kindergarten to Grade 12, and allows students access to stimulating maker spaces, where they can use traditional and cutting edge equipment to work together on projects.
4. Communicating Effectively
Communicating well has never been more important, regardless of age or industry. Whether it's writing, speaking, or being bi-lingual, these are essential skills that cut across industries and allow students to effectively shape the world they will eventually lead. CIS students are required to study an additional language from Junior Kindergarten, and take daily classes in either Mandarin, French or Spanish. They also offer two bi-lingual programmes in Chinese-English or French-English.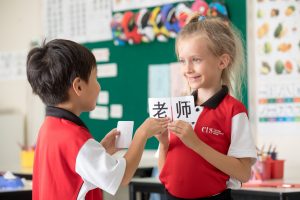 CIS constantly strives to equip students with the necessary knowledge and skills needed to adapt and navigate the world as it changes – to find out more contact their admissions team on (+65) 6734 8088 or inquire here.
To see the Canadian International School Story watch here.