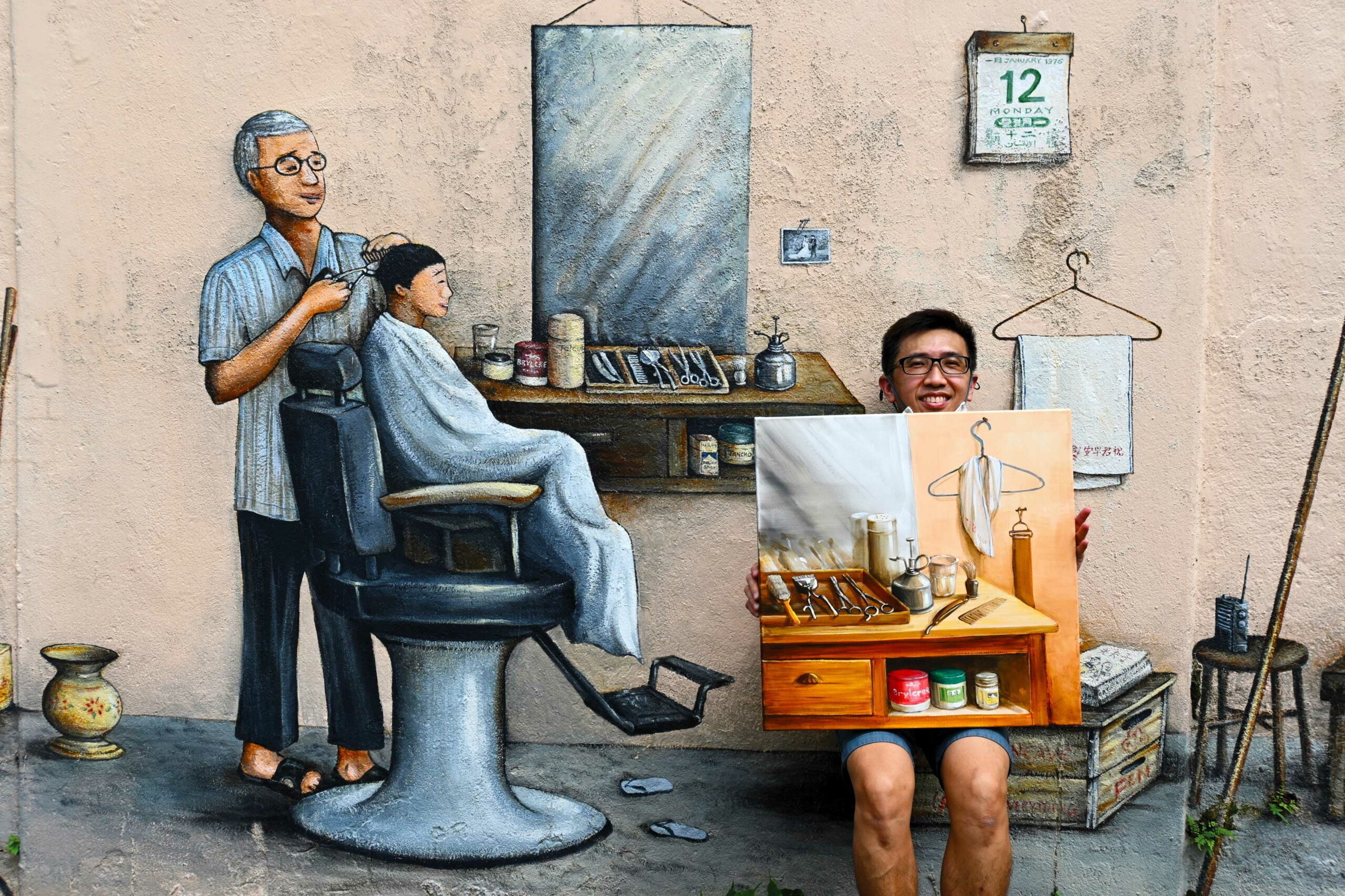 Yip Yew Chong's evocative street murals are part of Singapore's urban landscape – beloved by locals and expats alike. They feature nostalgic domestic scenes from the past – an uncle pouring kopi, a grandmother making a quilt, haircuts at a barber shop. You can spot the colourful artworks on walls from Chinatown to Tiong Bahru.
We caught up with the 52-year-old former finance director, turned full-time artist, at Art Porters Gallery in Spottiswoode Park Rd, where he's holding his first solo exhibition, showing nine triptych paintings and 15 sets of painted objects. Gallery owner Guillaume Levy-Lambert became friends with the artist when they were both local to the Everton neighborhood, and Yip was a weekend artist who would knock on homeowners' doors to ask if he could paint on their houses.
Something, Somewhere, Somewhen retains the familiar brushstrokes and techniques from Yip's murals, and the heartwarming vignettes of ordinary Singapore life – hawker dishes and local sweets, bird cages, stray cats, chickens, even an old Nokia mobile phone. "My murals feature many people, but for this first show I wanted to focus on objects and scenes," says Yip.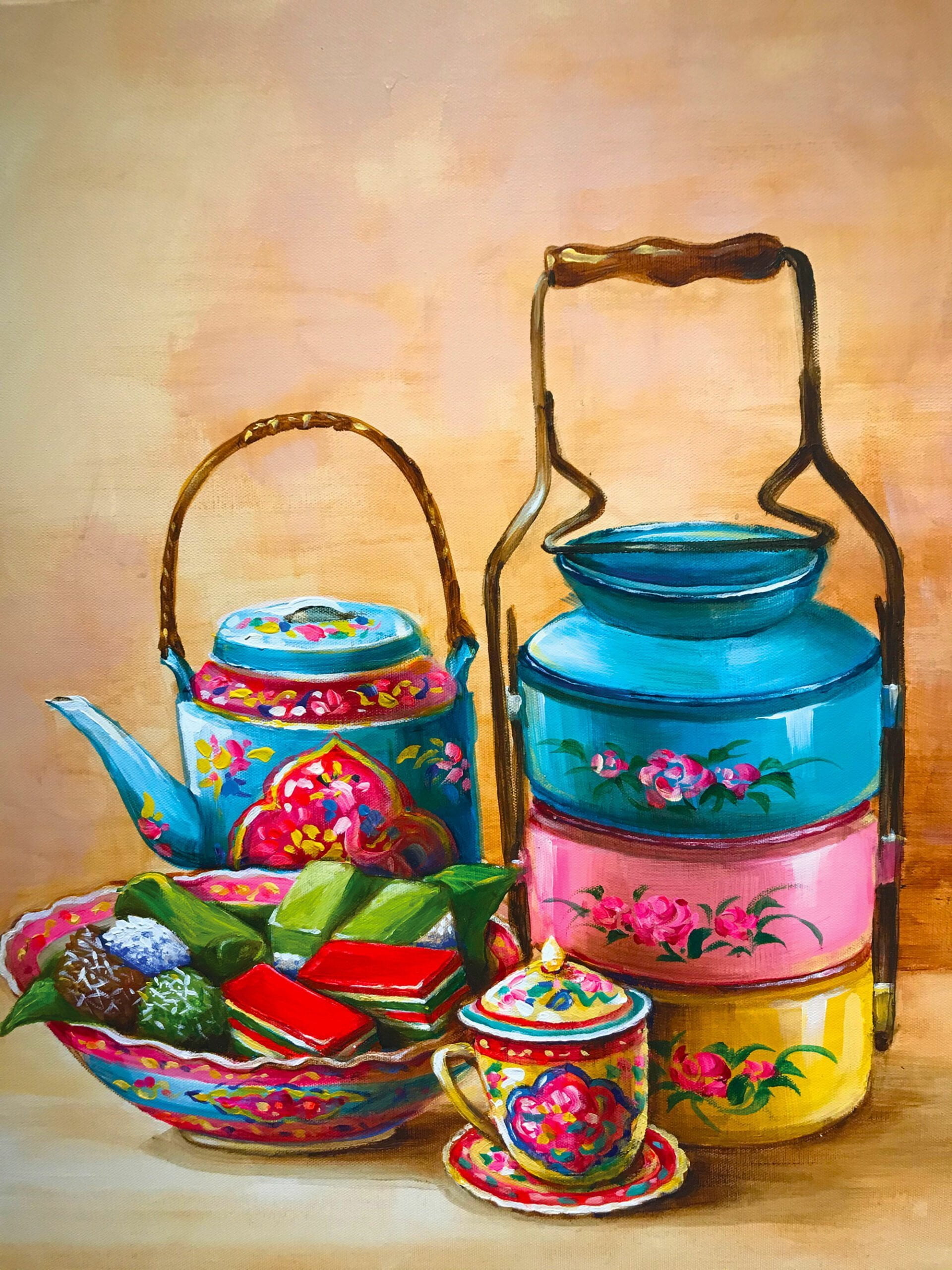 The title of the exhibition evokes a sense of nostalgia and memory. "When people look at the objects in my paintings, I want them to think, where have they seen this object before?" explains Yip. "Maybe from a mural, which mural? And when did they visit? Perhaps they remember the object from their own childhood memories, or a story from their grandmother."
Yip's street murals have been repainted on canvas, but if you have an eagle eye, you can spot small differences – for example he added a hole to the canvas version of his grandmother's quilt (from 'My Chinatown Home') because he remembers kicking a hole in the fabric as a child. It's this sense of humour and authenticity that makes the artist's work so appealing. His exhibition sold out in a flash, and Yip is in constant demand for corporate and private commissions. "I was expecting it would be popular, but I didn't expect the works would be sold so quickly," he says. "People have seen my murals around Singapore, but this is my first time holding an exhibition for sale, so I was quietly surprised and happy."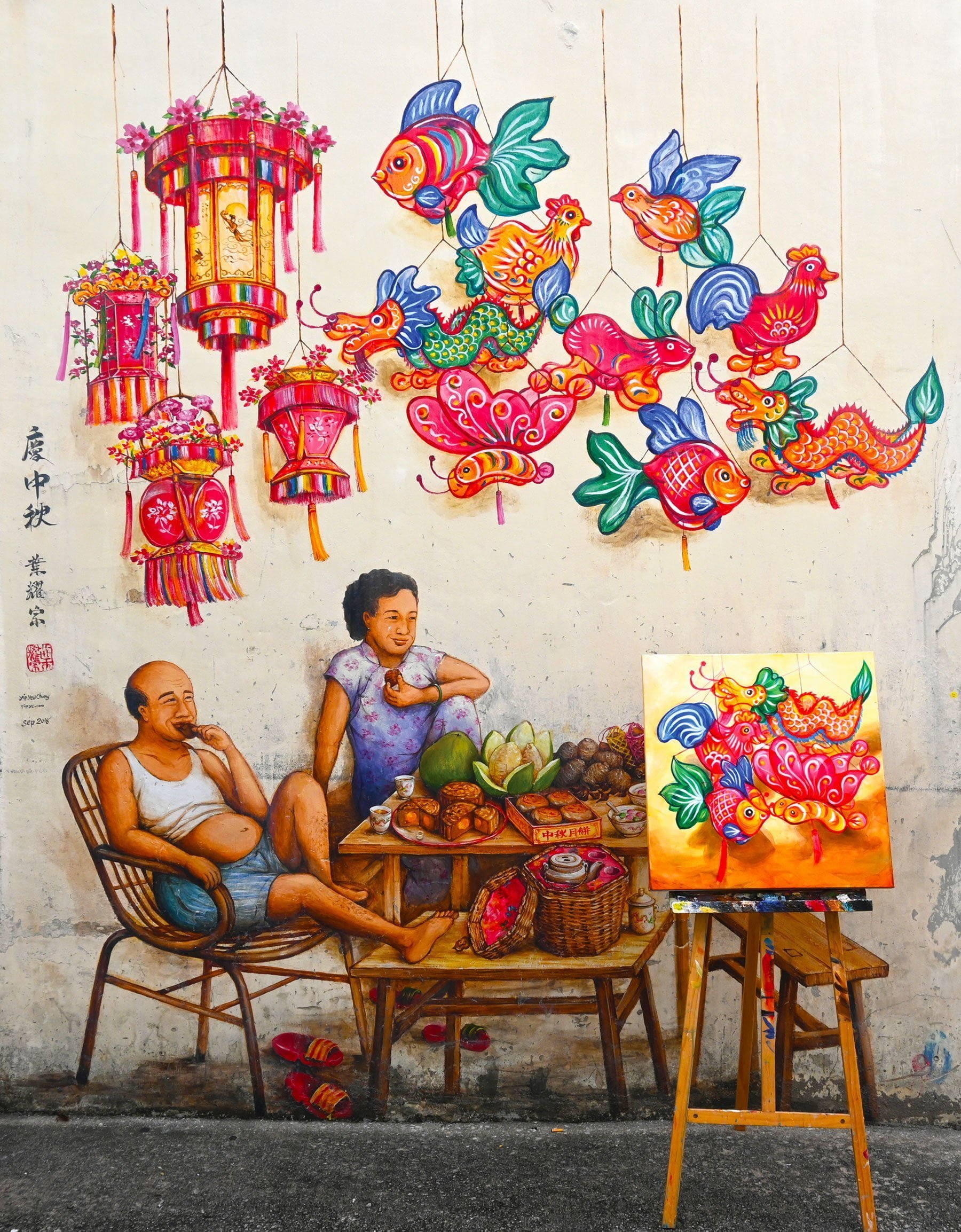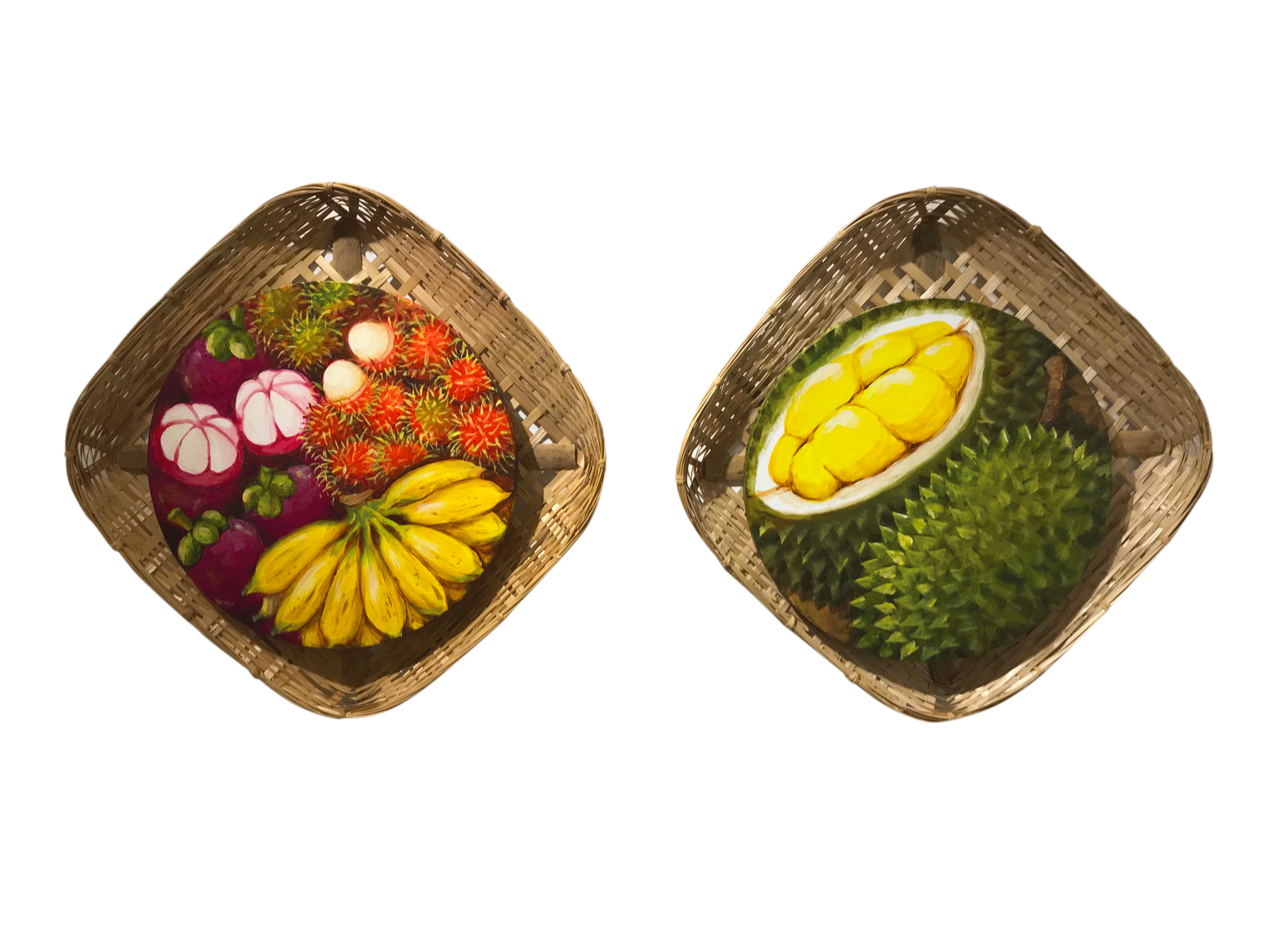 With a growing number of fans, Yip is humble about his work. "I've heard that people love my art, which makes me happy," he says. "I try to make my art connectable and very identifiable. One look, and you know what it is. I also try to capture the local culture of the place," he says. "When I paint overseas, it's the same; whether I'm in Hong Kong or India, I paint familiar scenes, so that the local people can feel connected to the painting."
Although his days of painting on street corners might be dwindling, Yip says he enjoys the feeling of painting to a live audience. "It's fun because when people pass by, they interact with me, give me feedback…it's part and parcel of outdoor painting. Whereas in the studio, it's just me." On occasion, painting in the elements can present difficulties. "The challenges are mainly weather – when it gets extremely hot or it rains. You just have to live with it. I don't cover my paintings, as I need natural light, so they are exposed to the elements."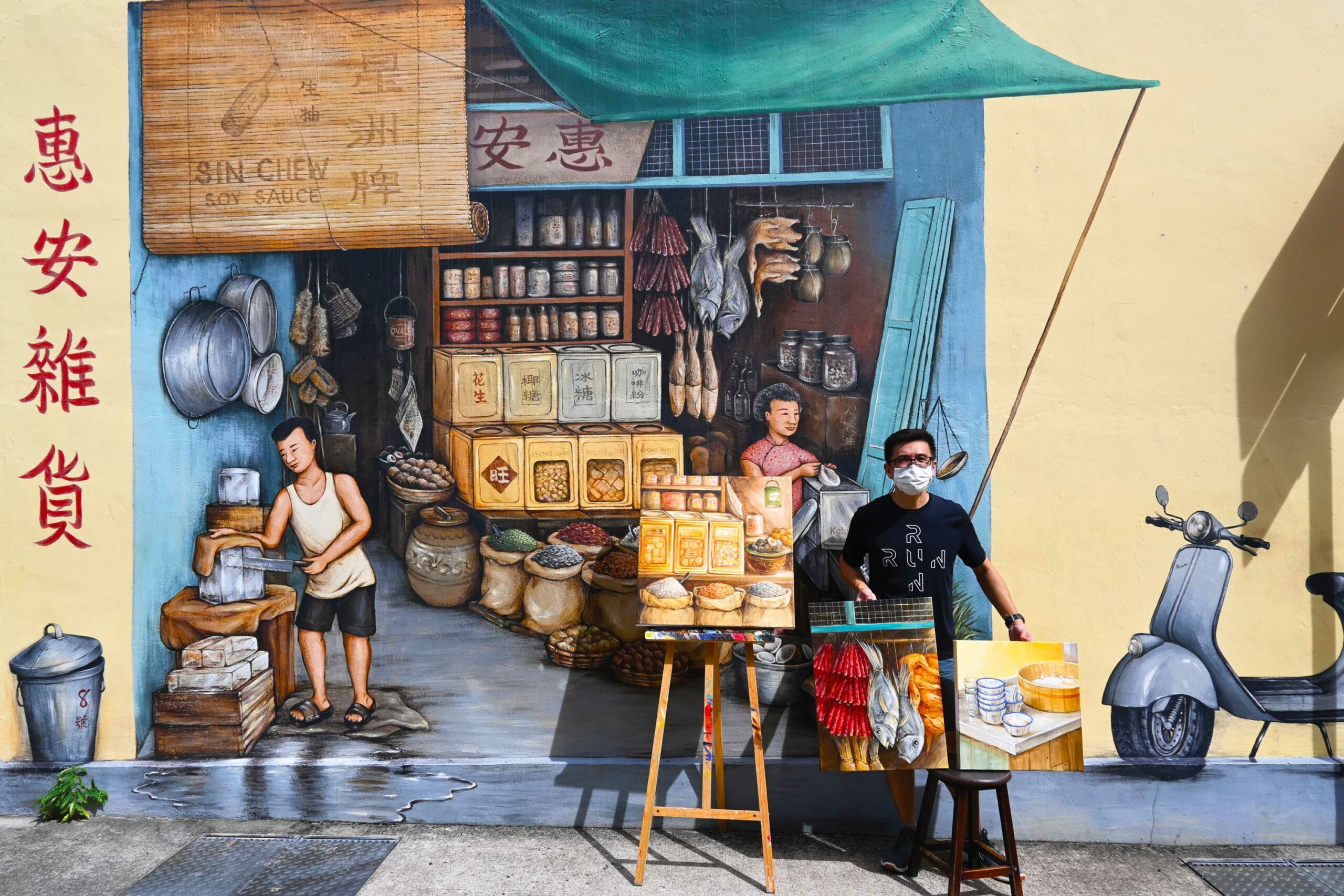 Married with two children, Yip's family are enormously proud of his new career, but he isn't expecting them to follow in his footsteps. "My children love different forms of art, not painting like this," he says. "Some parents may feel their children should follow in their path, but I don't. I expose them to what I do and tell them they are most welcome to join me. So, two years ago, they were on school holidays and I invited them to join me in the painting of the murals. Which they did."
Yip doesn't hesitate when asked which of his pieces is his favourite. "The mural called 'My Chinatown Home' in Smith Street, Chinatown. That painting depicts my old home in Chinatown, where I lived for 14 years during my childhood days. I painted my grandmother, my siblings, and my mother."
Making the switch from accounting to artist might seem like a no-brainer, but Yip says it was a difficult decision to give up working in finance in 2018 after 25 years in the industry. "I loved my accounting career, but I had to choose. I wanted to make sure my life is balanced, and I explore and do different things."
New directions are calling the artist, and he admits to being ready to spread his wings from mural painting. "I want to slow down on painting murals, as I've done so many already," he says. "I'd like to try other forms of art, like paintings on canvasses and even filmmaking. Filmmaking was my dream, many, many years ago. But right now I'm distracted by painting."
yipyc.com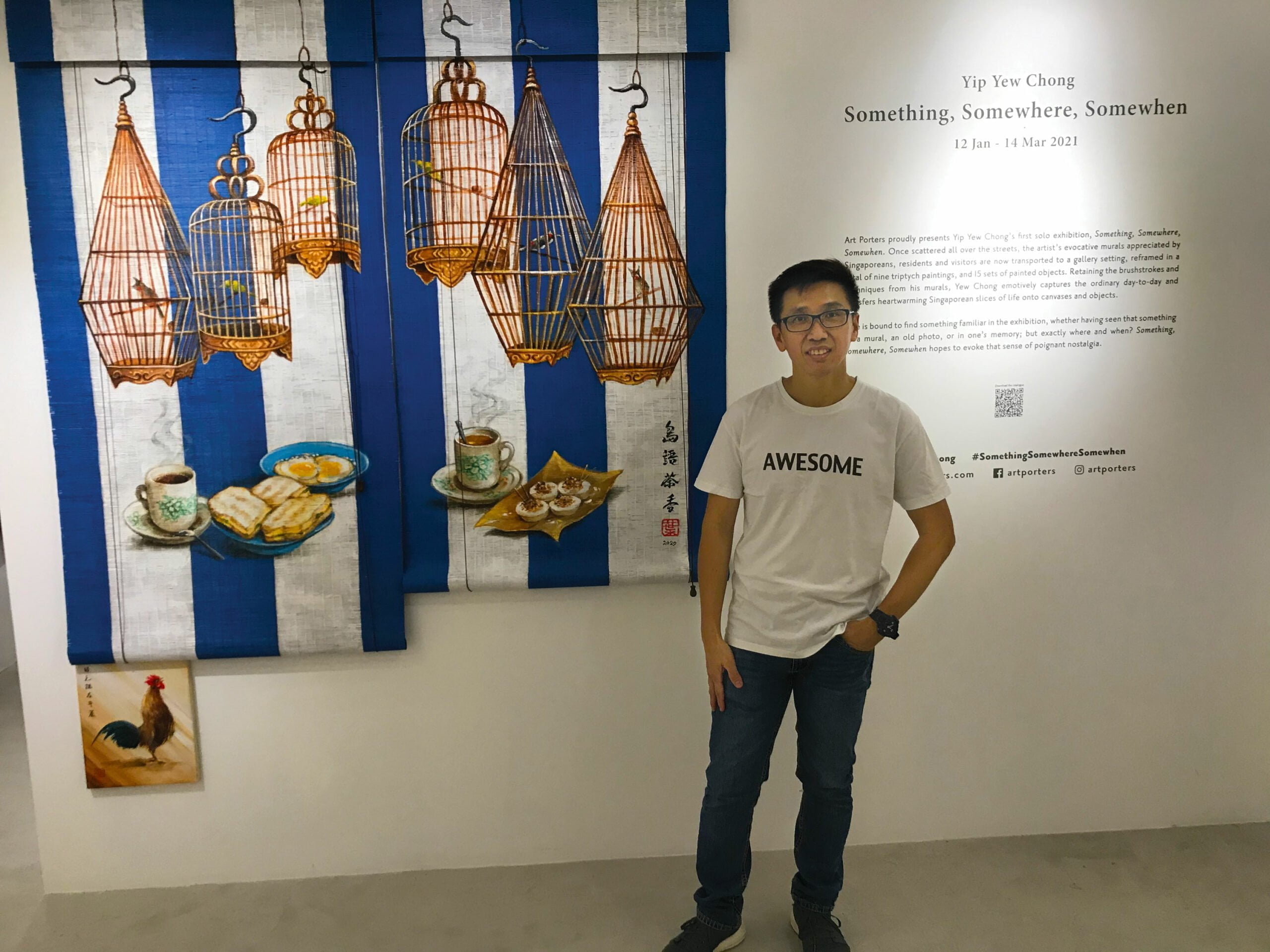 Yip Yew Chong:
Something, Somewhere. Somewhen
Art Porters Gallery
64 Spottiswoode Park Rd
Exhibition hours: 10:30 am – 7pm daily, Mondays by appointment only.
The exhibition runs until 14 March 2021.
Yip is also exhibiting Stories From Yesteryear at Sofitel Singapore City Centre.