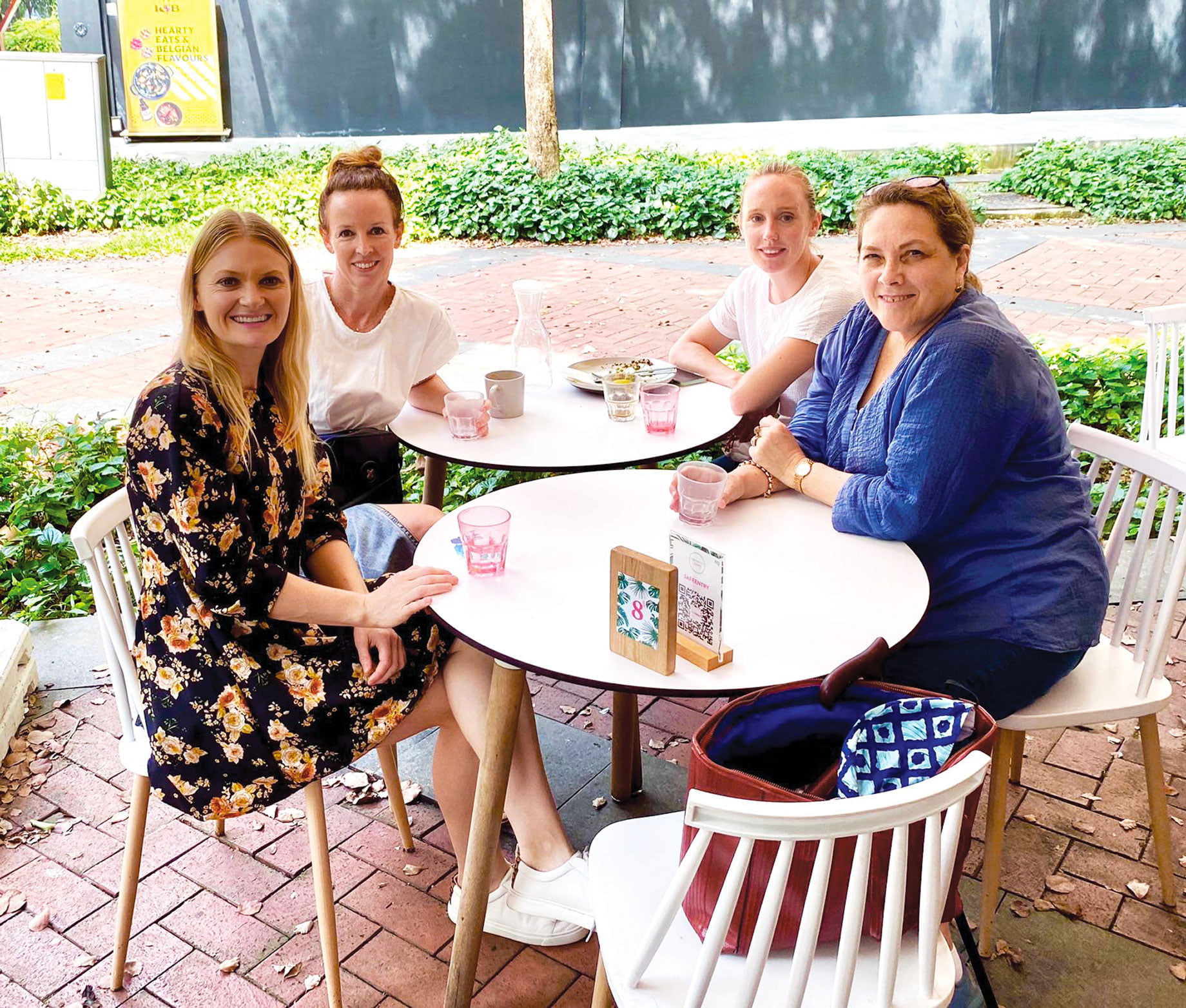 What is ANZA Trailing Talent all about?
In many circumstances, when a foreigner arrives to work in Singapore they are joined by their partner. Many of these 'trailing partners' often have to quit their jobs back home, foregoing their own careers in support of their partners professional aspirations. At times, these trailing partners are faced with many challenges in reestablishing their careers in Singapore and may lack a sense of self-fulfilment.
ANZA Trailing Talent is a group for members who are currently residing in Singapore who are experiencing this exact situation. The group is a place where you can ask questions, share ideas, exchange information, attend social events and create new friendships with other members going through the same challenging times.
What does Trailing Talent offer new and existing ANZA members?
The aim of this group is to provide trailing talent with tools and resources when looking for their next career opportunity within the Singaporean job market. Most of all, it's a support network to help make members feel included within the community, while making their time here in Singapore a positive and fun experience.
Why is this group needed in Singapore for trailing spouses?
Since COVID-19 the barriers to employment have increased for expats wanting to work in Singapore. Getting a job before the pandemic was difficult, but now it's even harder! The feeling of isolation also isn't nice, so hopefully this group will help members take control of the situation and create opportunities for themselves.
Describe the Trailing Talent community?
We're an inclusive community open to all ANZA members. We welcome anyone, regardless of whether you are seeking support, aiming to establish your own business, looking for a professional or friendship network or searching for employment. There is no criteria.
What plans do you have for the group in 2021?
There's lots planned for 2021. From guest speakers to social gatherings. Stay posted for the exciting things to come.
How can members get involved?
Head to the ANZA Trailing Talent Facebook page at facebook.com/groups/ANZA Trailing Talent, answer a few questions and you will be welcomed into the group with open arms.
Find out more at the Trailing Talent page
Are you a male trailing spouse? Read our story on three male trailing spouses and their charity work and social connections.