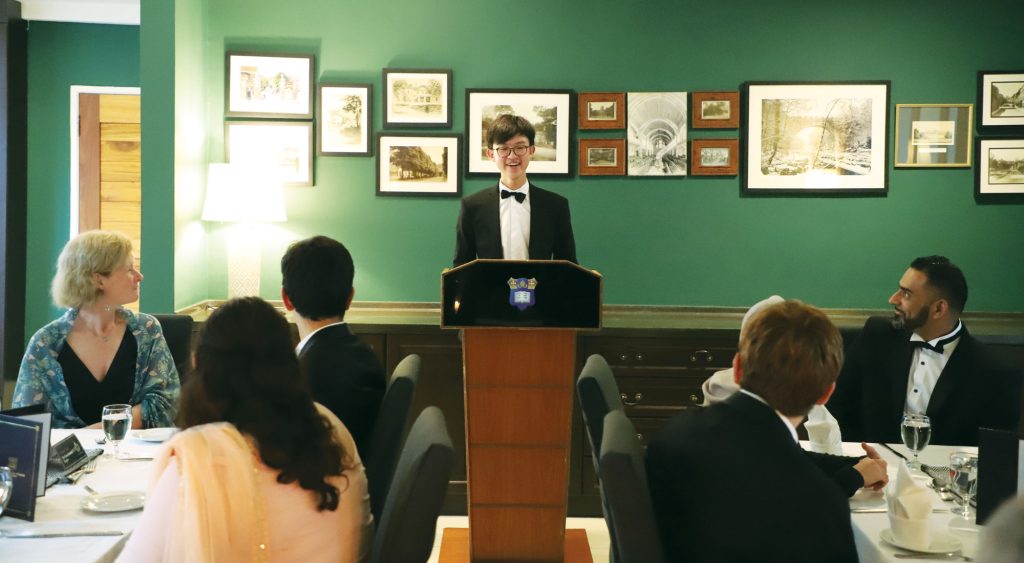 The Sixth Form years have the potential to be the most formative, inspiring and rewarding period of every young person's development. Recent research into teenage neuroplasticity, the speed of technological progress and the anticipated needs of tomorrow's employers, all endorse the immense importance of Sixth Form pupils' exposure to experiences and challenges during these critical years, both within the classroom and beyond.
At Marlborough College Malaysia, we pride ourselves on the support offered to our pupils, developing not only academic excellence, but providing opportunities for them to develop their own skill set, enabling them to make their own positive mark in the world. We do this by offering a close and supportive environment that is enriched by our culture of boarding. Our pupils are empowered through our varied IB curriculum, the MCM ethos and an extensive co-curricular programme.
Our small class size enhances our pupils' learning experience, supported by our highly trained senior beaks (teachers) who provide constant pastoral and academic guidance. Pupils have the opportunity to meet weekly with their tutors on an individual basis to help with time management and workload, to build resilience in the face of challenges and to nurture emotional intelligence.
Variety & fulfilment
Our Sixth Form centre (The Marlburian) is staffed every day until 6pm enabling pupils to 'drop in' to work in a supervised environment or seek extra support with academic studies, managing CAS, the Extended Essay and university guidance.
Aside from the first-rate academic opportunities on offer, life in the Sixth Form at Marlborough College Malaysia is about variety and fulfilment. Our co-curricular opportunities are fully built into the school curriculum. Two afternoons a week are set aside for Games (sports), whilst Friday afternoons provide pupils with time for other activities such as Oxbridge Club, university cooking and more. This provision is strengthened by a programme of morning and afternoon clubs (with a sports or arts focus), evening and weekend activities (that include service and social opportunities) and inspiring talks or lectures from external speakers.
Sixth Form is also an important time for refining leadership qualities and Marlborough provides these in abundance. MCM offers the Ivy House Leadership Award which focuses on the nurturing and development of self-awareness, confidence and leadership skills. These skills will be used in school, university, business and beyond setting up our pupils for life outside of MCM.
Pupils have the opportunity to lead college committees, deliver formal presentations at Lectern Club and take the lead organising social events for their peers. From ice breaker dances to film, quiz and culture nights, we ensure that a strong balance is struck between work and play for all pupils at Marlborough College Malaysia.
If you would like to learn more about Sixth Form opportunities at MCM please visit our website at www.marlboroughcollegemalaysia.org

Marlborough College Malaysia
 Jalan Marlborough, 79200 Iskandar Puteri, Malaysia
 malaysia@marlboroughcollege.my