All our wonderful ANZA groups are getting together to raise money for the upkeep and care of Kodie, a Riding for the Disabled Singapore (RDA) therapy pony.
Normally we would raise money to sponsor RDA therapy pony Kodie at our annual Melbourne Cup Race Day event in November, however due to COVID-19 cancellation our groups have found new ways to continue our support. "While we can't celebrate the Melbourne Cup this year, we can still make a difference and support our #1 horse, Kodie," says ANZA Tours Organiser Kristen Hobby. "Help us raise money to pay for Kodie's yearly up-keep, food, health (medical and dental) and other costs. Sponsoring a horse or pony costs S$12,000 per year, and we hope to help ANZA reach that target!"
Founded in 1982, RDA Singapore provides free therapeutic horse-riding programmes for children and adults with mental and physical disabilities. Research shows that equine therapy helps participants gain increased self-confidence, improved circulation, respiration, balance, motor coordination and mobility. Annually, RDA Singapore needs about $1.2 million to maintain their centre, and the horses and ponies. Find out more here rdasingapore.org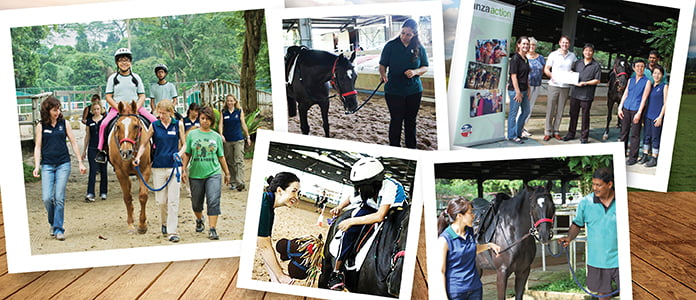 ANZA Groups have come up with some great ideas to raise funds to cover Kodie's sponsorship. Check out our different groups' fundraising offers or visit the shop at the bottom of this page to see what's on offer…
ANZA Tours Bites
The intrepid ANZA Tour Bites team will head out once a week in small groups of five to explore new neighbourhoods, taste local delights, discover new skills, and meet interesting locals. All proceeds from the mini tours go towards Kodie's sponsorship
You can find a list of Tour Bites here.
Walking Around Singapore eBook
ANZA members Ross and Rae Moller, and Rod and Sue Elliot, walked the circumference of Singapore. This feat took 15 mornings and encompassed 170 kms. Along the way they encountered everything Singapore has to offer – from CBD skyscrapers, to abandoned Kampongs, temples, and more. They also bumped into lots of local wildlife, including otters, monkeys, and monitor lizards.
The walks have been documented for you to follow in a Downloadable PDF you can purchase below.
ANZA Casual Tennis
The ANZA Casual Tennis group are donating their weekly session fees and running 4-week beginner's clinics with the fees donated. Find out more here.
Cycle with the ANZA Chix
ANZA Cycling Chix group are organising a fundraising ride. Join our welcoming female cycling group for a very special spin around Singapore. Find out more on their Facebook page here
Craft Sale
ANZA Stitches, our talented needlecraft group have crafted boomerang bags, tissue packet covers and hair scrunchies for sale. Purchase below.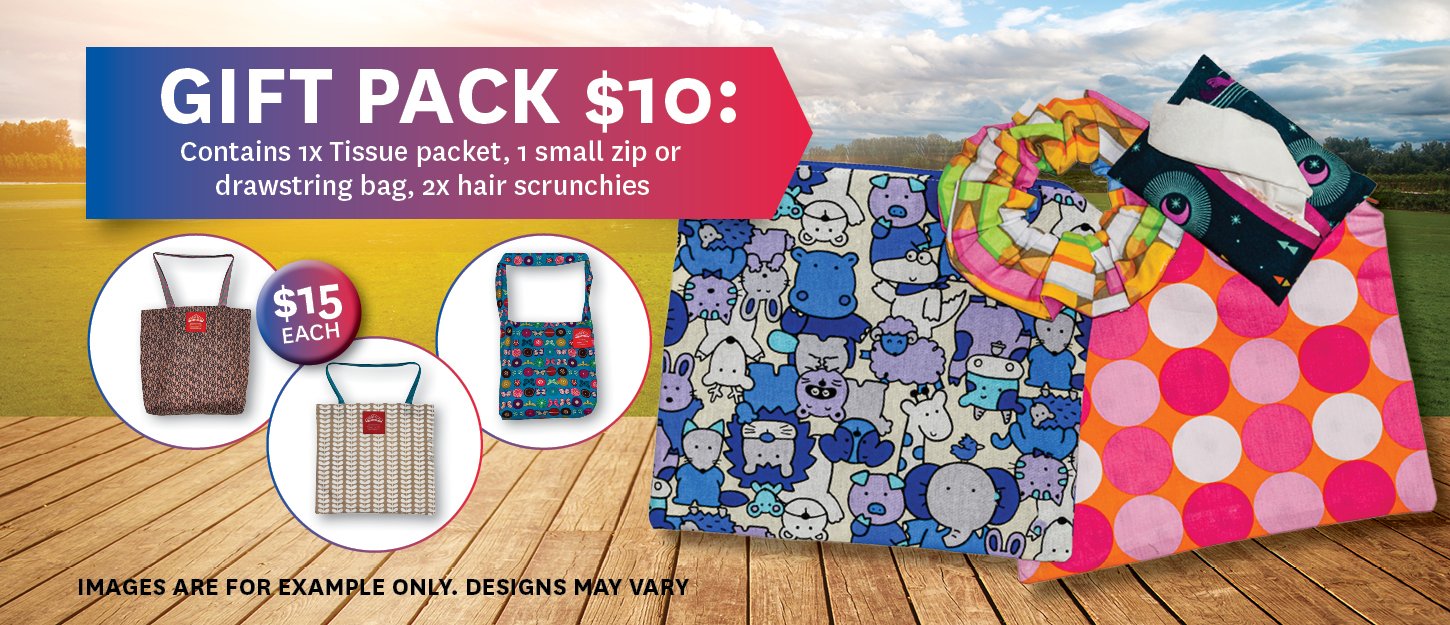 Would you like to organise a fundraiser to support Kodie?
Contact us at info@anza.org.sg