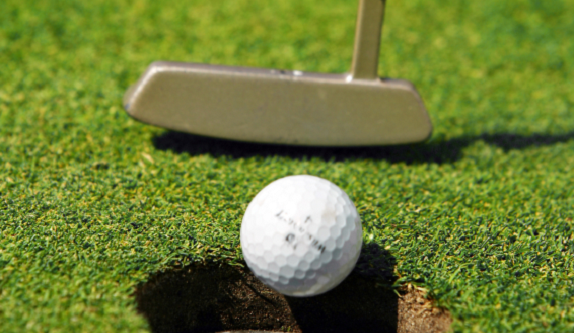 With over 20 golf courses and driving ranges on an island of 710 square kilometres, it's safe to say golf is a popular sport in Singapore.
When I recently moved here, I decided to begin a new hobby and the choice between tennis and golf lessons swung towards less taxing golf. I envisioned golfing holidays, a stylish golf wardrobe and regular practice at the driving range with my husband.
I signed up for 10 golf lessons which lead to a PC. What is a PC? It's a Proficiency Certificate and you need one if you want to play on a golf course in Singapore. It shows you meet the minimum requirements needed to hit a ball reasonably well, and have knowledge of the rules, etiquette and safety of play on a golf course. From my first air swing it became apparent I would have to work very hard to get that PC.
My group lessons were held at Nature Park Driving Range with Peter Lim, of Model Golfpro.
The first 3 lessons comprised swing fundamentals and after Peter explained the technical aspects of the golf swing, I actually hit the ball, though it didn't go far. By lesson 3, we were employing a full swing and I felt I at least looked the part as I watched where my ball fell (about 30 feet away, sometimes less), with my arms still in position at the end of a swing.
During Lesson 4, Peter videoed our golf swing and used it to help us correct posture and follow through.
Lesson 5 was hitting with the driver, which I found very satisfying when I actually hit the ball. I had begun to loosen up and have some fun though the ball still wasn't going very far. Lesson 6 included precision hitting and pitching and chipping the ball onto the green. Lesson 7's theory workshop taught us the rules and etiquette on the course, and what to do during a thunder storm.
The last 3 lessons were taken on the golf course. We played a game of 9 holes at Executive Golf Course at Mandai. First we learnt how to putt and then we hit the course. Hitting the ball was another matter. When playing on the course there are many things to manage besides swinging – losing the ball, scoring and order of play to name a few.
I obtained my PC that day. I also enjoyed myself and am now kitted up at the driving range with my husband every Saturday. Though we haven't booked that golf holiday yet.
Modelpro Golf
Tel: 9188 3593
Sue Mannering is an ANZA member who contributes to the ANZA Guide to Singapore and the ANZA Magazine. She's also the author of the Singapore Food Diaries blog.