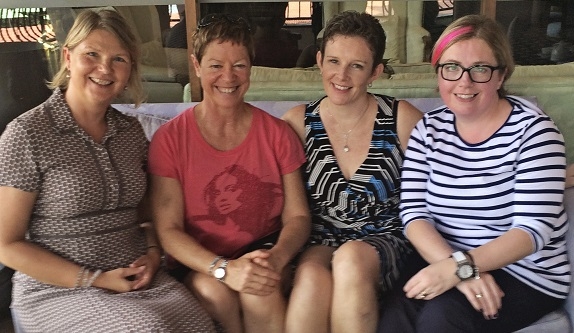 The CanHOPE Expat Support Group meet on alternate Friday mornings between 10 and noon at The British Club on The Windsor Terrace. The meetings are small, friendly and informal and a chance to have coffee and chat with other people who have been touched by cancer, be it themselves or a family member.
People attending the meetings may be newly diagnosed and going through treatment or several years post treatment. We regularly have speakers to talk about different topics and the topics are led by what the group members want more information on. In the past we've had oncologists doing Q and A sessions, yoga, talks on reiki, medical insurance, diet, menopause and genetic screening.
The group are a wonderful support to one another and share information, tips, experiences and even the odd joke. CanHOPE is the charity arm of Parkway Cancer Centre and they support the meetings. People attending do not need to be using Parkway Cancer Centre, we are open to everyone. Membership of The British Club is not necessary.
Jackie Green is an oncology dietitian and runs the meetings on a voluntary basis. If you have any queries about the group or would like to attend a meeting, please email Jackie: jackie@thefamilydietitian.sg.
www.thefamilydietitian.sg
www.canhope.org