In addition to the Saturday league, some ANZA Soccer players also take part in the ANZA Competition Teams, says Cara D'Avanzo.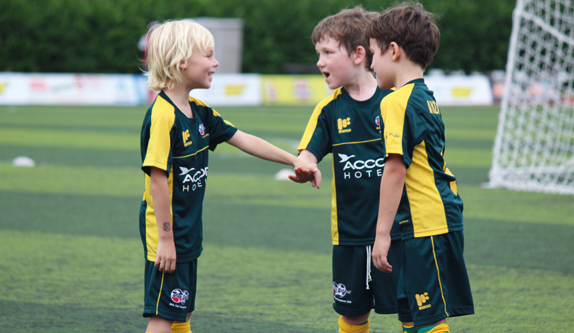 ANZA Soccer players get on the field most Saturdays in the ANZA league, but for some of our players that is just not enough! This year, over 180 of our most enthusiastic and strongest players are also playing on ANZA Competition Teams on Sundays. Their opponents are drawn from a variety of soccer academies, and the external leagues that these teams play in allow ANZA players to experience a different style of soccer in a more serious competitive environment.
Earning places on the ANZA Competition Teams was an arduous process this year. More players than ever before signed up for the five try-out sessions, which took place in August and early September. Drills and scrimmages allowed boys and girls to show off their skills while our professional coaches graded them to make cohesive teams. The standards of play and fitness were extremely high, partly in thanks to the extra practices offered by ANZA Soccer in the off-season.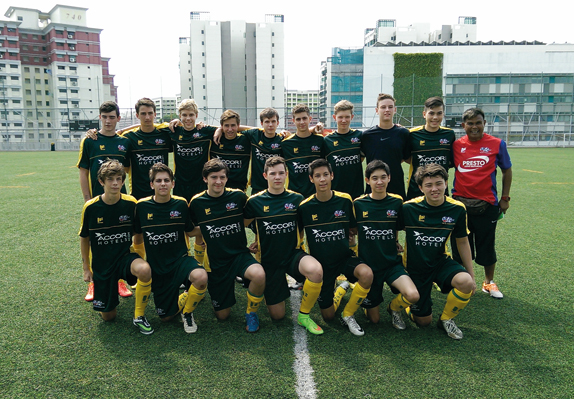 Eventually, candidates were allocated to 15 teams playing across age-level and skill-level divisions. Players range from valiant little Group 6 players to the agile and clever young adults on the Group 16 team. We have also formed our first Competition girls' team, comprised of experienced players aged between 12 and 14.
We are confident that all ANZA Competition Teams – our Socceroos, our Matildas, our Golds, our Greens, and our Joeys – will make us proud. Several international tournaments next spring, including the SEA Cup (to be held in Bangkok this year), will give players extra incentives to do their best in hopes of being selected for participation.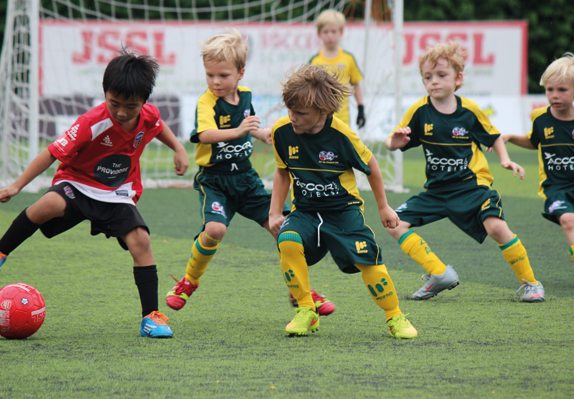 Families new to ANZA Soccer often ask about the difference between the Saturday league games and the Sunday Competition games. Because Competition Teams are selective, Sunday players may not all get equal playing time, and there is extra emphasis on attending training sessions. Games take place at venues around the island, against teams that often practise three or four times per week, so there is a premium on ball control and player positioning. Professional referees oversee all games, and every game counts toward the divisional rankings. At the end of the first round, a division's top teams are promoted, while the bottom teams are relegated, as in professional leagues.
All ANZA Competition players wear the green and gold ANZA Competition kit; for the third year, the Competition Teams are generously sponsored by Accor Hotels.
As the Competition season starts, we look forward to many exciting matches and rewarding experiences for ANZA Soccer's Competition players. Most of all, we welcome the chance for them to further their love of the game with enthusiasm, skill, and the Fair Play spirit.
COMPETITION TEAM RESULTS, 2013–14
Last year we were thrilled by excellent results from our Competition Teams.
In the Championship League:
• First place to our Group 6 team, our Group 10 Division 2 'Green' team and our Group 12 Division 2 'Green' team
• Second place to our Group 8 Division 2 'Gold' team
• Third place to our Group 8 Division 2 'Green' team, Group 10 Division 2 'Gold' team, Group 12 Division 1 team, and Group 14 Division 2 'Gold' team.
In the Premier League:
• Third place to our Group 16 team
• Fourth place to our Group 14 team
Find out more about our soccer programs at the ANZA Soccer page or join the waiting list for the Sunday Competition.