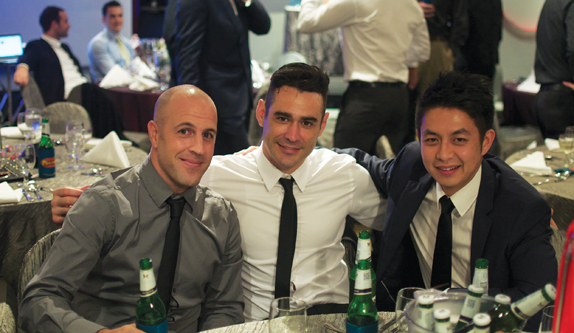 November saw the Wombats take over the Concorde Hotel for a night of celebrating the year gone by, says Cameron Fidler.
After a long and somewhat turbulent – but extremely successful – season, the Wombats got together on November 15 to host the inaugural Royal Wombat Ball at The Concorde Hotel.
Apart from giving the current Asian Champs another reason to celebrate their hard fought win at the ALF Asian Championships in The Philippines, it also provided a great opportunity to thank our sponsors, members and ever-suffering partners.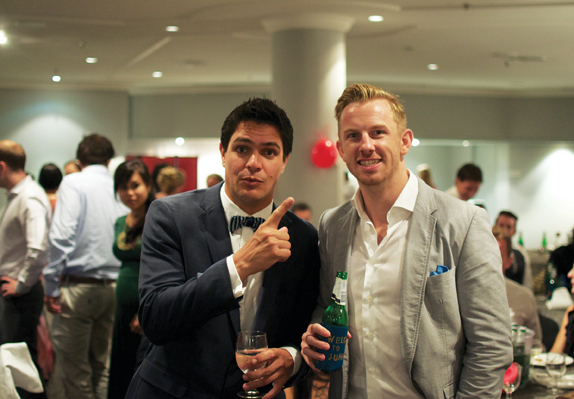 As it was the first of hopefully many annual balls, there was no set format that needed to be followed, which was fortunate, as improvisation appeared to be the one common theme.
Guy Keating took on the role of MC, and provided a number of highlights including his re-enactment of being knocked out during warm ups of the Asian Champs Grand Final.
While mentioned on the night, it is worth acknowledging again the great support of our sponsors, who were able to join the ball festivities: Mogambos Bar and Restaurant; 8 Property Agency; 6 Drunk Men; Radiance Physiofit; Portfolio Builders; and Mothers en Vogue. Without their support, our club couldn't survive let alone have the opportunity to travel and compete at tournaments such as the Asian Champs.
Keeping with the theme of back slapping and self-adulation, the winners of the annual awards were announced. Congratulations to all nominees and winners:
Best and Fairest (Tony Boatman Award) Troy Bruce
Best Clubman Guy Keating
Most Courageous (Bill Nikolopolous Award) Jason Mosel
Best First Year Player Craig Walton
Most Improved Stefan Wood
Best Player Against Armed Forces (Peter Chitty Award) Daniel Branchflower
Best Player Against the Irish (Alan Power Award) Cam Wright
Best Player at Bali Masters Cam Wright
Best Player at Asian Champs (Steffensen/Pemberton Award) Cam Wright
Best Brucey Award (three-3 way tie) Kane Bruce, Troy Bruce and Shaun Bruce
In addition, Tim Cuthbert and Philip Raff were inducted as life members to the Wombats. Both guys have been long term members of the club, both on and off the field, and thoroughly deserve the recognition.
All in all, a great way to round off a big year of football. Special thanks to the Committee who rarely get acknowledgement for all the good things they do.
If you haven't had a chance to get down to have a kick with the Wombats yet, then it's never too late. Training starts again in February – see you then.