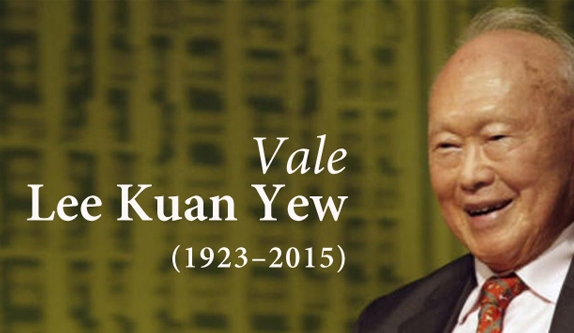 On Monday 23 March, following the announcement that morning of the death of Singapore's founding Prime Minister Mr Lee Kuan Yew, Prime Minister Lee Hsien Loong declared a seven-day period of national mourning.
In a mark of respect, state flags on government buildings in Singapore have been flown at half-mast for the mourning period, which will end on Sunday 29 March. The State Funeral Service will be held at 2 pm on Sunday 29 March at the University Cultural Centre, National University of Singapore.
ANZA has received enquiries from some of its members in Singapore regarding the correct etiquette during this period of mourning, and has sought advice from long-term ANZA member, ANZA Magazine contributor and cultural etiquette expert Raelene Tan. Her advice is as follows:
"White, black or sombre colours should be worn (clothing, footwear, bags) when paying respects. Jewellery and bright makeup are not considered appropriate. Red, generally speaking, is an auspicious colour and therefore not appropriate to wear at such sombre occasions. Modest attire is appreciated, appropriate to the weather."
"When paying respects, at the coffin or when signing a condolence book, it is important to be respectful in attire and demeanour."
"At the foot of the coffin, a mark of respect in Chinese culture is three bows, or mourners can simply stand quietly with heads bowed for a few moments. In this instance, this may also apply to etiquette at condolence centres, where the official photograph of the late Mr Lee is displayed."
"It is best not to say goodbye to the bereaved, at the wake or funeral, but rather to leave quietly."
"There is, of course, much more to mourning etiquette, but the above should be sufficient for general aspects at this particular time," says Tan.
Australian Prime Minister Tony Abbott has announced that he will travel to Singapore for the State Funeral on Sunday. There will be many Australians and New Zealanders in Singapore who may be looking for ways to pay their personal tribute to Mr Lee. The Australian High Commission in Singapore is encouraging Australians and New Zealanders to share messages on their Facebook page.
ANZA extends its condolences to all those mourning the loss of Singapore's founding prime minister and one of the world's great leaders.