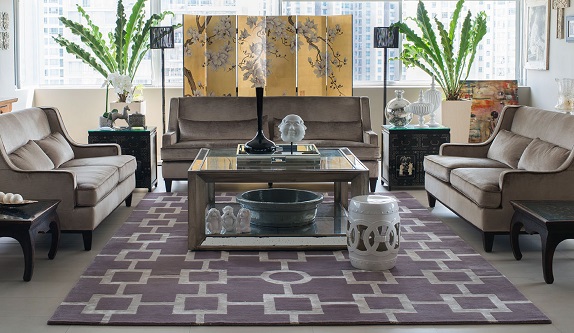 Home Stylist Karin Rysgaard and Owner of Cocoon Styling gives her tips for creating a sanctuary in a rented property regardless of how long you intend to stay.
When you are moving into a rental property, the first step in making it your own is to "get the bones right" and overcome the common trio of rental faults: ugly fluorescent lighting, polyester sheers and expanses of marble flooring.
Restricted by budget, landlords and agents, it can be tempting to do nothing at all, but the result is a dissatisfying wait in a holding pattern until you move on, which does nothing to add to your expat experience, or help you and your family connect to the space you are now calling home.
The first stage in adding style to your rental is to use these simple solutions to overcome design faults in a way that is sympathetic to your budget.
Lighting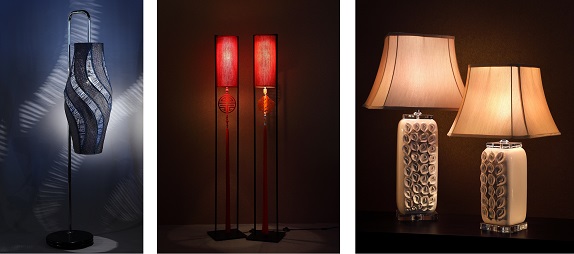 Replacing ugly fixtures or florescent lighting that reminds you of a late night visit to the 7/11 may not be of importance to your landlord, but it's effects are harsh, don't underestimate how important lighting is, its sets the tone and mood of the room, particularly when hanging over your gorgeous newly-purchased dining table. Its always first on my list of discussion with clients when they are looking to transform a space.
Solutions
1. Remove it! Affordable lighting is available on the island, and often a simple job for a good electrician. While the electrician is onsite, enquire if dimmers can be added to any of the other existing light fittings within the home. If an electrician isn't in the budget, creating a more welcoming environment could be as simple as changing the bulbs to a lower wattage.
2. Never turn them on, standing and side table lamps carefully positioned within the room will create a warm and welcoming environment.
Result…Life changing!
Window Treatments & Curtains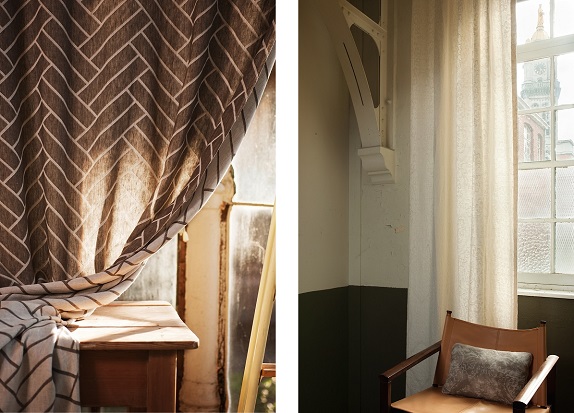 This can be a tricky discussion with your landlord, but curtains create the back drop and structure within the room along with freshly painted walls. The wrong curtains block the light, are unattractive and are usually produced in an off-white polyester fabric that looks dirty, and makes me feel itchy just looking at them.
Solutions
Yes, custom curtains are not cheap, but worth the investment if you decide to go this way. Affordable ready-made curtains are also available and can be easily altered to fit non-standard windows. When they are not required, I also suggest removing them all together. Simply store them in a bag, then clean and re-hang at the end of the tenancy.
Hard Floors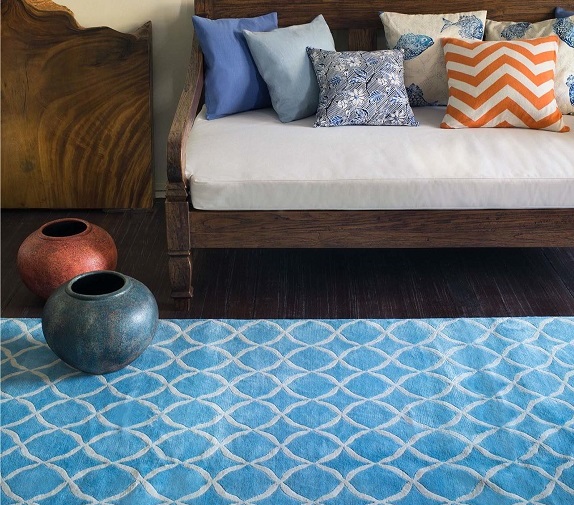 A large expanse of marble or floor tiles is a cold, soulless flooring; hard on the feet and not lending itself in the least to cosy living. In a family or entertaining room a softer solution is required.
Solution
Cover it, rugs rugs rugs…strategically placed floor rugs soften the flooring, create a grounded foundation for the furnishings, and can define spaces within the room, particularly if the space is used for both living and dining. Tip, bigger is better!
Karin Rysgaard is the chief stylist and owner of Cocoon Styling, transforming and embellishing homes and outdoor living spaces.
Cocoon Styling
8126 6265
cocoonstyling.com
karinrysgaard@cocoonstyling.com
Photo Credits
Lead image and Hard Floors images supplied by Red Carpet, designed by Ingela Johansson, photography by Anne Nybaleus
Lighting photos supplied by Windows to the Past (WTP)
Window Treatment and Curtain photos supplied by Bode Fabrics & Furnishings