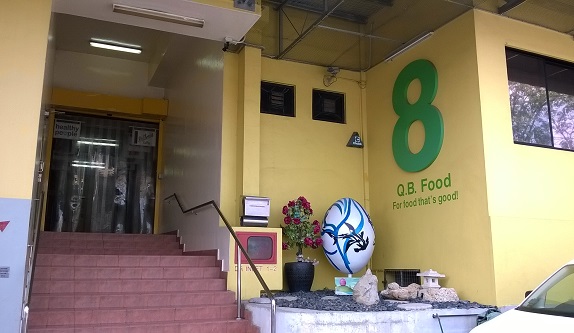 Do you remember the moment when you first went to the supermarket and thought that meat was rather affordable in Singapore, only to realise the price was for 100g and not a kilo? QB Foods is one place you can get your coronary from consuming red meat rather than paying for it. A wholesaler situated in Jurong, QB can deliver online orders or you can visit their warehouse.
I prefer to visit in person, as there are some products that are not available in the online store and because the quantities you can purchase are more flexible. Since they are a wholesaler, you must place an online order first and take the order number with you. On arrival find the clipboard in the office and sign in with your order number. Then you enter the walk-in refrigerator and make your way via the warehouse to butcher's counter where you can order your meat cut and packed in vacuum sealed bags. You can also pick up frozen goods, dry goods, cheeses and Vittoria coffee.
My meat picks are Hunter Valley Beef Rump at $18 a kilo, whole Chuck Tenders for stewing at $15 a kilo and Mulwarra Boneless Lamb Shoulder at $22.20 per kilo (in the chilled lamb section of the shop). Cooking for friends, the Hunter Valley Grass Fed whole tenderloin is a treat; typically weighing about 2.5 kilos and costing $42 per kilo. I also grab a few blocks of the Australian Mild Cheddar for that familiar Aussie cheese taste, some Halumi, Feta and olives.
Q.B. Food Trading Pte Ltd
8 Chin Bee Crescent, Jurong
Singapore 619893