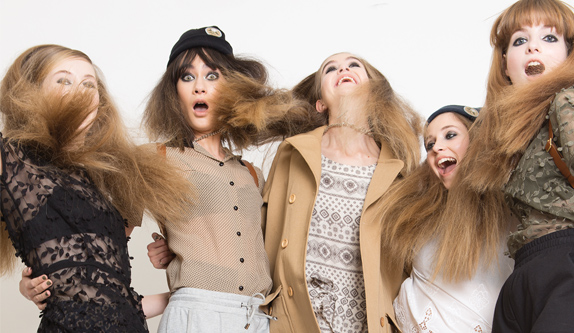 This month ANZA AND Harper's Bazaar Singapore present an exclusive shopping event featuring New Zealand's Top Fashion Designers.
When it comes to fashion, the Asian market is perhaps one of the most significant to break into – and with international labels continuing to pop up in Singapore's competitive retail scene, Kiwi designers are about to forge a place of their own.
With the support of Harper's Bazaar Singapore, on Thursday 30 April ANZA will present an exclusive shopping night centred on 12 standout designers, hand-picked and fresh from New Zealand Fashion Week. The event follows the launch of a new e-commerce platform SheShops, developed by SPH Magazines (the publishers behind Harper's Bazaar Singapore as well as CLEO, Cosmopolitan and The Singapore Women's Weekly) and online retailer Inverted Edge. SheShops allows readers who view their magazines on tablet devices to simply touch an outfit on-screen and be redirected to an online shop where they can purchase the garments. For the 12 New Zealand designers whose clothes will be stocked, it's sure to provide a massive boost in the Singapore market.
The designers range from longstanding 'heavyweights' of New Zealand fashion such as Zambesi, NOM*d and Kate Sylvester to comparatively younger labels like Blak and Kowtow.
Though SheShops is an online platform, the ANZA event in April will provide members with an exclusive opportunity to purchase the clothes in person. Publishing director of SPH Magazines, Bridget Hope, along with CEO of Inverted Edge, Debra Langley, will present on the night.
'I think Singapore's a very good launching pad for New Zealand and Australian designers,' says Hope, who is originally from New Zealand but is based in Singapore.
'It's an English-speaking market, and you also have a high density of expats in Singapore, so even if the labels don't get traction with the Singaporean population, you know there's a heavy population of Kiwis and Australians that would be interested in the clothes.'
Though Singapore is known as a world-class shopping destination, Kiwi and Australian shoppers often lament the lack of readily available (and affordable) clothing in larger sizes. One benefit of bringing more Kiwi designers to Asia, says Hope, is the range of sizes that comes along with them, not to mention the attractive price point.
'There seems to be a huge gap in Singapore between the Prada price point and the Zara price point. It's either fast fashion that everyone in the office is wearing, or it's completely unaffordable,' says Hope.
So what are you waiting for? Come and get your fix of Kiwi fashion with ANZA and Harper's Bazaar on 30 April.