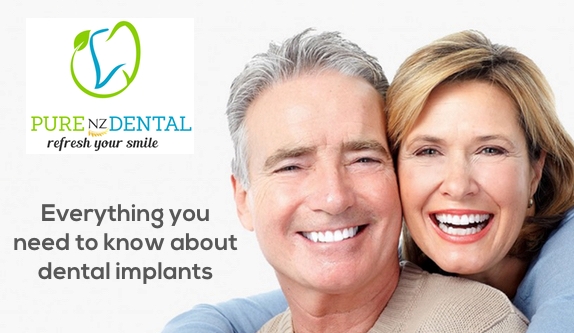 First of all what is a dental implant?
A dental implant is a titanium fixture that is placed in the jaw bone to support the prosthesis of either a crown, bridge or dentures.
Here are 7 reasons why choosing a dental implant will put the confidence back in your smile!
1. It is the most preferred treatment option to replace missing teeth!
Can all of my teeth be replaced with dental implants? Most likely yes. If the jaw bone is favourable it can be replaced directly. If the jaw bone is not favourable, the missing teeth will be replaced indirectly with a dental bridge or a denture.
2. It isn't a painful procedure!
It is usually done at the dental clinic using local anaesthetic. Some minor discomfort following the procedure is normally managed with anti inflammatory medicine.
3. It doesn't take very long!
Sometimes the tooth could be replaced almost immediately. Usually the entire course of treatment takes 3 to 6 months to complete. A minimum of 2 to 3 months after the placement of the implant fixture is important for bone healing.
4. It is low maintenance!
You treat them like your normal teeth with regular brushing and flossing. Best thing is it doesn't decay!
5. Almost everybody can have dental implants!
How will I know if I am a good candidate for dental implants? Just come and see us for a consultation! At this appointment our dentist will check your teeth and gums. An X-ray will be taken to check your bone quality.
6. It's not expensive!
In terms of how long a dental implant could serve you, it is by far the best long term investment for permanent teeth replacement.Compared to other options like denture, it also has the least amount of maintenance.
7. It looks and feels like a real tooth!
Unlike other teeth replacement options, dental implant replaces the entire tooth including the roots.
If you have any more questions please email us at info@purenzdental.com.
Pure NZ Dental
62 Jalan Jurong Kechil
JK Building
Singapore 598584
Tel: +65 6463 0257