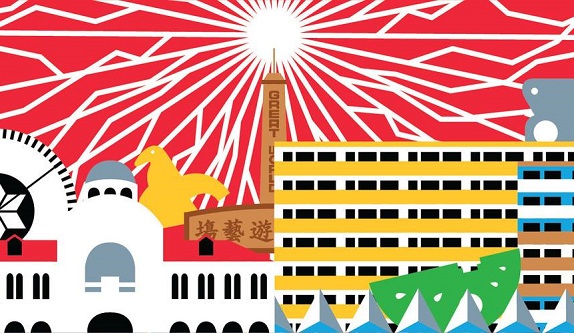 There is always an occasion for gift shopping in Singapore. Here are our pick of the best stores for Singapore-inspired gifts.
Naiise
Naiise's motto is 'Design for Everyone Everyday'. Naiise stocks international brands as well as great local products inspired by diverse Singapore icons including the Supertrees, architecture, construction signage and Kueh. Shop online or in store at their Central Clark Quay 'design megastore', Wheelock Place store featuring best sellers and new arrivals or Westgate for a more family-orientated range.
Tangs
If you are looking for a Singapore themed gift, Tangs' landmark department store stocks the popular Elephant Parade figurines, Peranakan tile print mugs, Singapore themed pewter ware and some special pieces from talented students at Pathlight School in Basement 1.
True Blue Shoppe
Situated at the Peranakan Museum, the True Blue Shoppe stocks a range of Peranakan items including jewellery, porcelain and sarongs. There are both authentic items such as antique jewellery and modern takes, such as acrylic bangles enclosing traditional batik fabric. While you are there, sample some authentic Peranakan delicacies at the neighbouring True Blue Pantry.
truebluecuisine.com/true-blue-shoppe
Supermama
Responsible for the collaboration that bore the One Singapore plate, Supermama at the Singapore Art Museum stocks products from Singapore and around the world 'made with heart'.
National Museum Shop
With outlets in the National Museum and the Asian Civilisations Museum, Museum Label stocks products inspired by the national collection and heritage of art and culture. Modern souvenirs, like the quirky steamboat bowl and vase and items based of the work of local artists, like Justin Lee's Modern General, sit alongside the more traditional Patterns of Heritage range which adapts patterns adorning objects in the museum collection into clothing and accessories that represent the Peranakan, Chinese and Indian cultures of Singapore.
www.nhb.gov.sg
Image: Singapore Architechure from Now&Then's 100 Years of Architecture collection, available at Naiise.