The GEMS Rugby 7's Academy presented by Sir Gordon Tietjens, a new partnership between GEMS Singapore and former New Zealand All Black 7s coach Sir Gordon Tietjens, aims to be a powerful catalyst for change and shape the future of Rugby 7's internationally.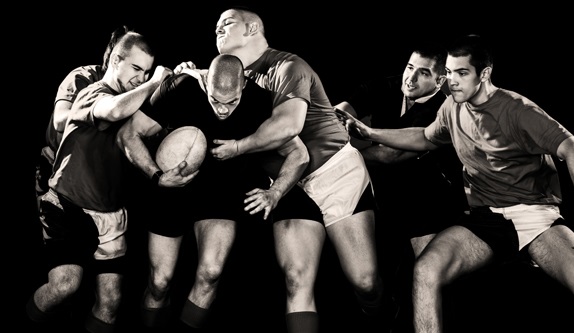 The Academy will provide a platform for Singapore's best aspiring rugby 7's players aged 15 to 18 with a high performance pathway to possible international rugby selection.
Sir Gordon Tietjens, legendary former All Black 7's and current Manu Samoa coach will provide the Academy with the very latest, cutting edge training environment based on his 22 years' experience at the very top of the sport. Utilising Gordon's wealth of knowledge, vision and passion, the GEMS Rugby 7's Academy hopes to provide the springboard to develop aspiring Singapore players, helping them achieve success at the very highest level on the World stage.
Headquartered at GEMS World Academy (Singapore), a leading pre-K to Grade 12 international school, ambitious contenders will go through a series of selection clinics to take place over the coming months to find the best, most promising Singapore based players. Once selected, the players will participate in a high performance international level training regime under the guidance and patronage of Sir Gordon Tietjens. With access to unprecedented knowledge and experience in all areas of rugby 7's theory, tactics, skills and fitness instruction, the Academy will provide its players a yearlong training schedule as well as opportunities to participate abroad in tournaments around South East Asia and Australasia.

About Sir Gordon Tietjens
Sir Gordon Tietjens is one of the most respected and successful Rugby Sevens coaches in the history of the sport. For 22 years, Gordon coached the New Zealand All Blacks 7's team, amassing a staggering number of successes over this period including, 12 IRB World 7's Series Championships, 2 Rugby World Cup 7's Championships and 4 Commonwealth Games Gold Medal Winners.
About GEMS World Academy (Singapore)
GEMS World Academy (Singapore) is a leading International school providing quality education for pre-K to Grade 12 students. Offering the continuum of IB education, (PYP, MYP, Diploma) as well as the Cambridge IGCSE exams at the end of Grade 10, GEMS Singapore provides outstanding learning opportunities to the international student community, strengthened by nearly 60 years' experience from our global network of leading GEMS Education Schools. GEMS Singapore students, representing more than 60 nationalities, are taught in an environment of mutual respect, transparency and engagement. Our international syllabus provides a balanced education across Academic, Arts and Sports.
For more information, contact Danny Tauroa d.tauroa@gwa.edu.sg. Visit www.gwa.edu.sg/rugby7s