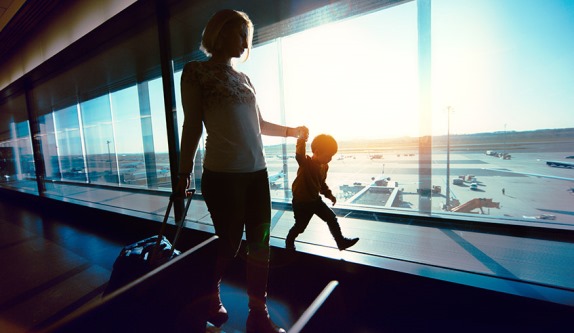 Going through a relationship breakdown when you are living away from your home country can be extremely tough. And when children are involved, things can become even more difficult.
Understandably, for many expats there is often a strong desire to return home when their relationship ends. But it is important to know that without your partner's consent, you can't simply relocate back to your home country with your children if the other parent decides they want to stay. If you do, the consequences can be very serious.
With expat divorces in Singapore on the rise, there are an increasing number of separating expats who run the risk of falling foul of the law by not being aware of the rules with respect to relocating with children to a different country.
What are the laws and penalties for child abduction?
Singapore is signatory to an international treaty that effectively prevents one parent from relocating to another country with their children if the other parent has not consented to this. The treaty is known as "The Hague Convention on the Civil Aspects of International Parental Child Abduction 1980" and it is upheld and enforced in many countries; including Australia, Hong Kong, New Zealand and the United Kingdom to name a few.
If you permanently leave a country that is a signatory to the treaty and it can be established that you did so without the other parent's consent, you and the children could be forced to return immediately. Not only is this extremely disruptive and confusing for the children, it could result in you having to return and stay in a country against your wishes indefinitely.
Furthermore, the Women's Charter also makes it is an offence for a person to take a child out of Singapore without the written consent of both parents or the consent of the court. If you do, you could be fined up to SGD$5,000 or jailed for up to a year or both.
Separating and wanting to relocate? What can I do?
If you are separating from your partner and are considering moving to a new country with your children, it is important that you obtain expert legal advice before making any move. A skilled family lawyer will be able to assist you in obtaining the consent of the other parent to allow you and the children to move legally, or failing that, to advise you on the proper channels for obtaining a court order allowing you to relocate to a new country.
Different countries may have different rules on relocating with children; including financial issues like the payment of child support and dividing property. Therefore, it is important to obtain legal advice in the countries specific to your individual circumstances.
If this scenario resonates with you then contact us +61 3 2969 9000. At Lander & Rogers you gain access to a leading provider of family law services in Australasia and internationally. We provide expertise in international relationship and family law matters, including international property, alimony, child support and relocation regulations. Our lawyers are Accredited Specialists and qualified mediators and we have strong alliances with international firms throughout Singapore, Hong Kong and the rest of Asia, US and Europe.