Enlisting the services of a personal trainer is a big decision! There are many factors to consider such as cost, time, and benefits. Perhaps you have been contemplating taking on a personal trainer since Christmas, but still haven't been able to take the plunge. The benefits of training with a personal trainer are plentiful, and it is one of the best investments you can make in your personal health and wellbeing.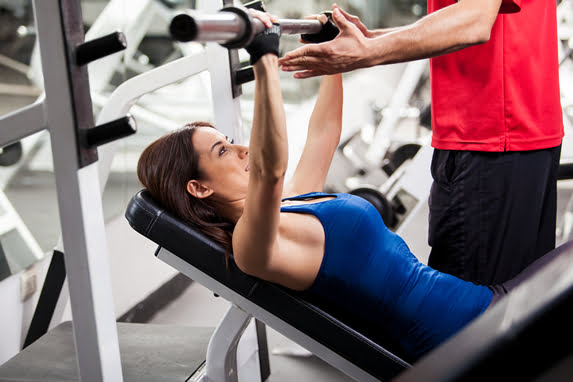 Read the top five benefits of training with a personal trainer, so you can decide if it is the right time to make the next investment in YOU!
1. Motivation
Let's face it. Getting up to go to the gym is difficult. When the alarm goes off, it can be hard to find the drive to get into that gym gear, lace up the trainers, and get in the car. Training with a personal trainer gives you the motivation to start each and every session because you have made a commitment to training with someone else, someone who is equally invested in seeing you meet your training plan.
2. Personalisation Training
Of course, it's in the name, but a key benefit of training with a personal trainer is PERSONALisation. Every individual's body is different; every body's goals are different. Therefore, every training plan should be tailored to suit specific desired outcomes. Unlike the 'one size fits all' classes that require participants to mould into the structure of the class, enlisting a personal trainer gives you the opportunity to train to your needs.
3. Training Safety
One of the biggest setbacks to achieving fitness goals is injury, especially for those just starting out on their training journeys. Incorrect technique, bad habits and overworking your body can not only hinder your immediate progress, but can also cause long-term damage.
4. Confidence
Sometimes working out in public spaces like parks and gyms can be very daunting, especially if you're unsure what you're doing. Training with a personal trainer gives you the confidence to not only perform the exercises correctly, but to also feel comfortable in a variety of fitness spaces. Before long you will be equipped to tackle the weight room or the outdoor circuit on your own, and there's nothing like a boost to the ego to promote stronger motivation for committing to your exercise program long term.
5. Overall satisfaction
When you're feeling good about yourself and your body, the satisfaction that is generated emanates. By sticking to the promises you've made to yourself and your personal trainer, you will feel more physically, mentally and spiritually nourished. We all know that rush of feeling that comes from finishing a hard session. When training with a personal trainer, you'll be able to see the fruits of your hard work, and will carry that feeling of satisfaction throughout all aspects of your personal life.
Looking for a Personal Trainer in Singapore? Contact us for more information today! www.pts.sg