Raelene Tan, our Tuckerbox Columnist, offers up ideal spots to take the brood this Easter.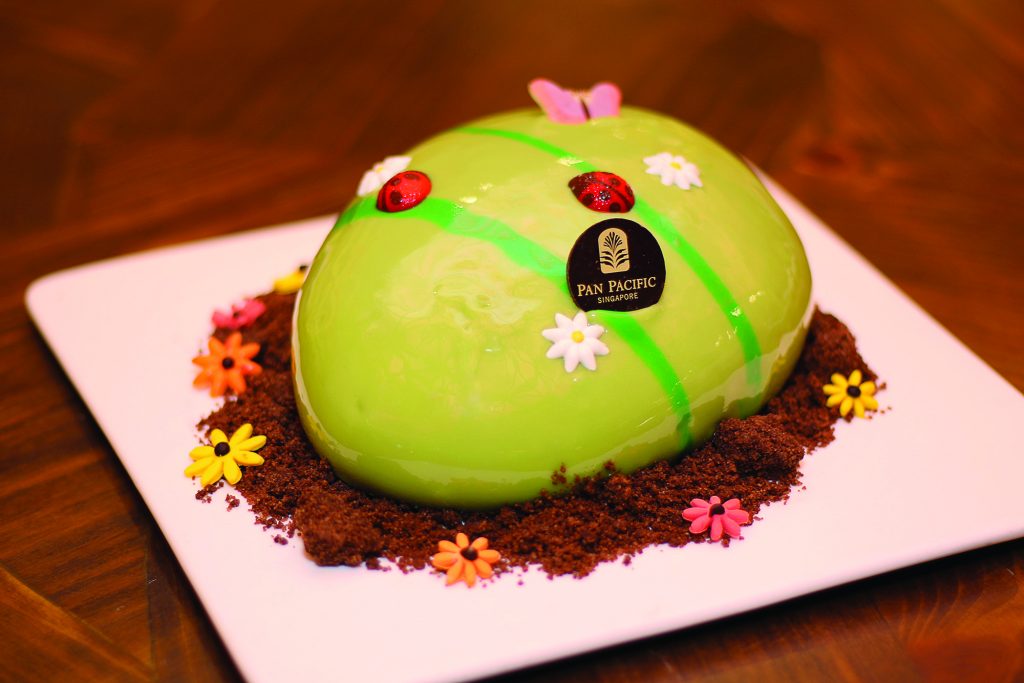 With Easter almost here – a public holiday for Good Friday is on 30 March – it is now time to plan where to eat and what goodies to buy. Hot cross buns with their comforting spicy aroma, colourful Easter eggs and lusciously creamy cakes come to mind.
At Pacific Marketplace, level one, Pan Pacific Singapore, these classic goodies can be found alongside white chocolate animal eggs, various cheesecakes, cream cheese carrot cake and a variety of bread, including the ever popular sour grain loaf. Customised cakes may also be ordered three working days in advance. At the butchery take-away counter, select your favourite sausages from recipes created by a German master butcher, artisanal ham or other cold cuts, with a good selection of international wines also available.
The highlight this month is the enticing Egg-Chanted Black Forest Entremet in the shape of an egg, bringing thoughts of a fresh green spring field complete with pretty flowers and delicate lady-birds by its unique presentation.
I have always found Pacific Marketplace a cosy spot to relax over a refreshing cup of tea or coffee with a sandwich or slice of cake, to while away time people-watching in the midst of the bustling Marina Square area.
On Easter Sunday, a Champagne brunch at Edge, level three, is bound to please with traditional festive fare including seafood, lamb, spring vegetables and a spread of Easter-themed desserts complemented by free-flow of champagne. To add to the fun in this interactive restaurant with its live stations and open kitchens, entertainment for young diners features a customary Easter egg hunt as well as a jolly Easter bunny joining in the festive activities.
Pan Pacific Singapore
7 Raffles Boulevard, Marina Sq.,
039595
panpacific.com/Singapore