Kerry James and Sandi Sadek are the founders of Flower Addict – a boutique online florist offering outstanding fresh flower arrangements delivered free throughout Singapore.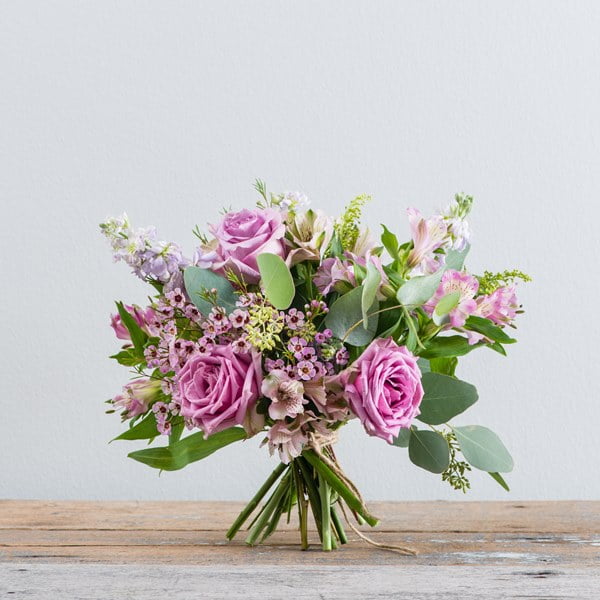 The concept for Flower Addict was borne after these family-orientated mothers (whose juggling skills were finely tuned to incorporate work, travel, corporate careers, school-aged children and extended families) had spent years searching for beautiful high-end floral arrangements in Singapore at reasonable prices. "If only I could find stunning, quality flowers online," Kerry quipped – and so, Flower Addict was born.
All of Flower Addict's floral designs are available in two styles. Each offering can be ordered as a hand-tied bouquet, wrapped in luxurious paper and ribbon or, for those who like to try their hand at flower arranging, the flowers can be delivered flat packed with all the accompanying greenery and instructions on how to self arrange.
For recipients who deserve spoiling, there are a number of gift bundles and add-ons to choose from, including craft chocolate, hand-made candles and prosecco for those wanting something a little stronger!
Flower Addict prides itself on delivering fresh flowers in the best possible condition and to help them stay that way Sandi and Kerry suggest you follow these tips:
Flower Addict's top 10 tips for keeping your flowers fresh:
1. If your flowers arrive wrapped in paper, remove them from the wrapping as soon as possible and wash the stems.
2. Cut 2cm off each stem at a 45 degree angle and place in water immediately. The stems will seal themselves within a minute of cutting if left out to dry and won't be able to drink water.
3. Change the water at least every other day.
4. Add plant food to the water to prolong the life of your flowers.
5. Mist the tops of the flowers occasionally.
6. If one flower is dying, take it out to help the others last longer.
7. Keep your flowers out of direct sunlight.
8. If possible, keep flowers in a less humid room.
9. Make sure the flowers are placed away from any direct air-conditioning path.
10. Re-trim the stems every couple of days to help the flowers continue to drink water.
Flower Addict are offering FREE Fossa chocolate for orders delivered on Mother's Day weekend, 12 and 13 May. Click here to order.