Artistic Director of The Girl With a Hat Lisa Bohrer gives advice on how to find a hat that flatters.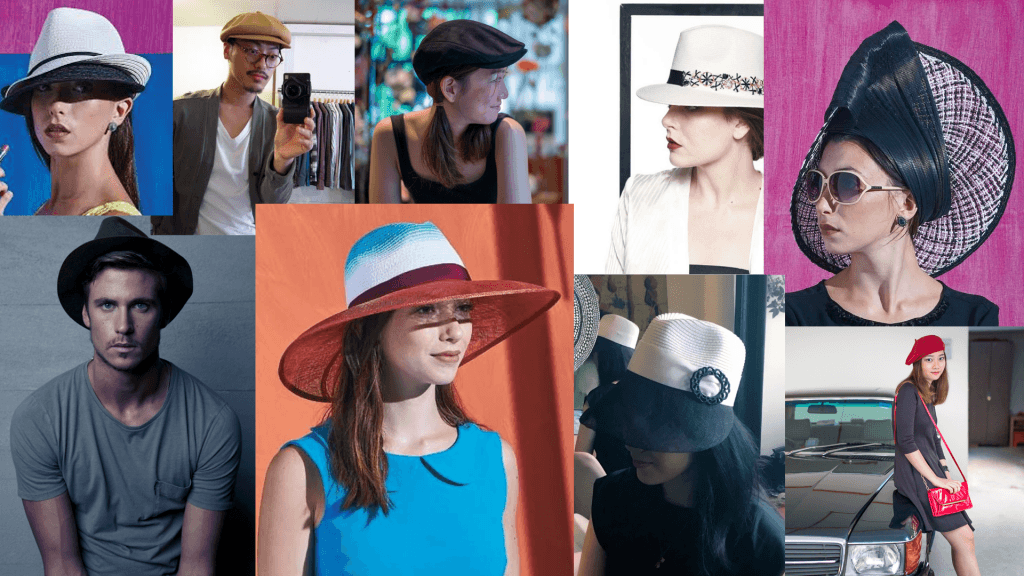 I quite often hear from my clients: "I don't look really good in hats".
Actually it's not that wearing a hat doesn't suit them, it's that they need to find the best shape and material for them. A hat can flatter the face, dress up an outfit and virtually define one's individual style. But you've got plenty of choices and it can get confusing.
Similar to your shoes or clothes, choose a hat that will work with your physique, taste, event you're wearing it to, and of course, your budget.
Decide on style
If were going on a trek, you wouldn't pack your heels or moccasins, right?
Similarly, for an elegant dinner, you would probably replace your large shoulder bag with a delicate clutch.
Choosing a hat requires to consider your hat needs first. Ask yourself these questions: Do you want a hat for every day wear or for a special event? Are you buying the hats for fashion purpose or for skin protection? What season do you expect to wear it? Will you need to travel with it?  With the answers to those questions, you will be ready to explore the different styles to fit your needs.  For starters look through fashion magazines, websites and Instagram to get some ideas about the different shapes you could like. There are hundreds of hat styles beyond the regular trilby or panama Indiana… so take a bit of time to explore!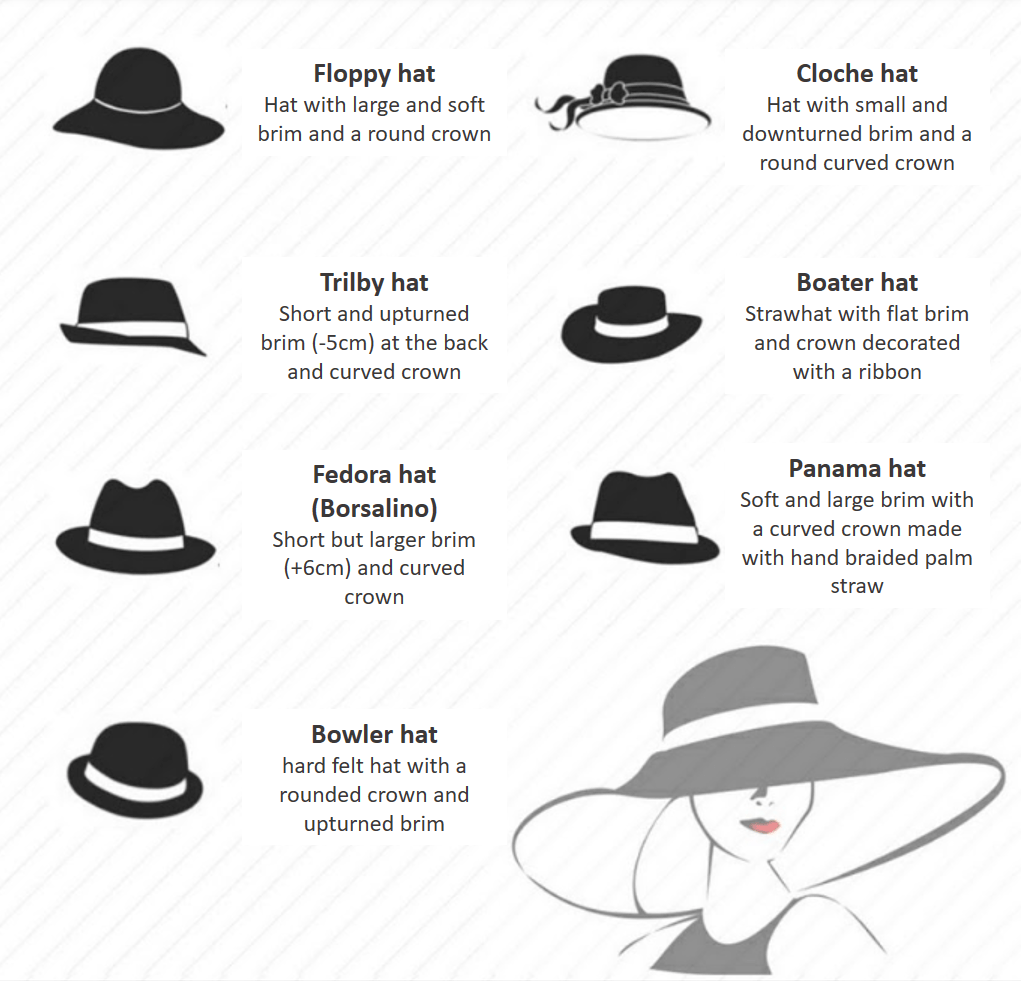 Match your hat style to your physique
The first rule of hat buying is that you should choose one proportional to your body. Your hat should balance out your dimensions, rather than exaggerate them. A few rules to consider:
– Tall Crowns and upturned brims are lengthening, while wide and down turned brims make you appear shorter.
– A hat's brim should be no wider than the width of your shoulders.
– The larger your build, the more hat you can get away with.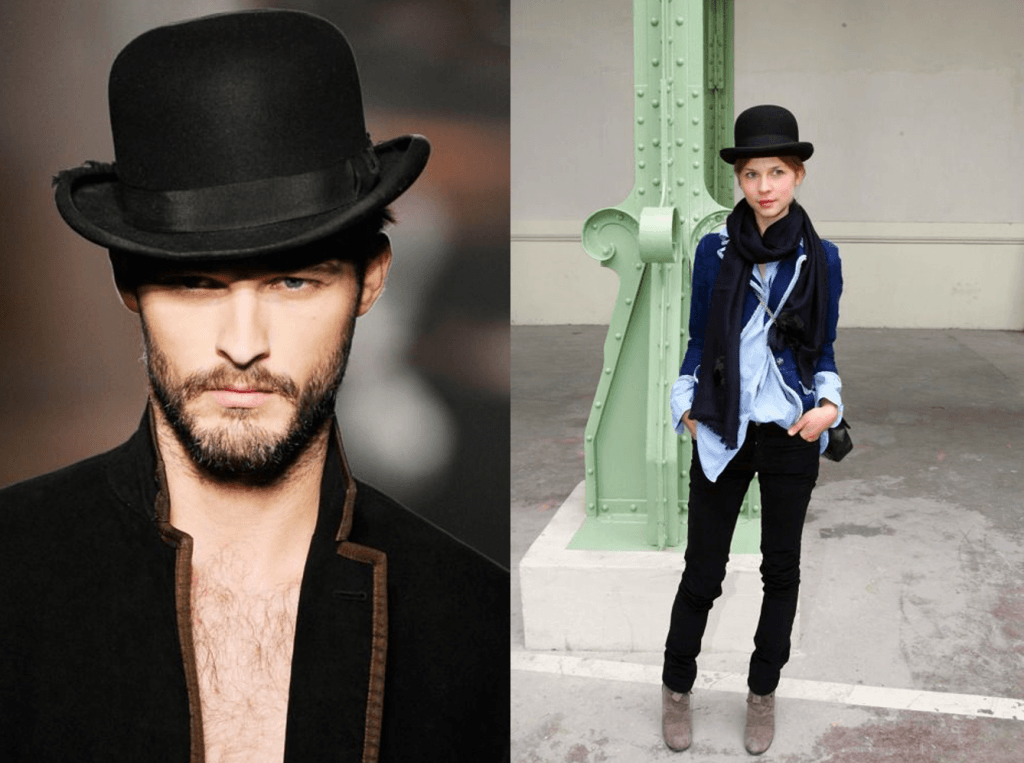 Match your hat to your face
Stand in front of your mirror with your hair pulled back. Your neck should be visible. Use any makeup liner/ lipstick to mark the following points on the mirror: the top of your hairline, the widest point of your cheekbones, your temples, jaw line and the bottom of your chin. Measure the distance between top of your hairline and chin, your cheekbones, the widest points of your jaw and your temples. Your face shape will determine your hat style.
– Oval (longer, slightly rounded face): You can wear about anything but avoid a too wide crown.
– Diamond shaped: Like oval, you can wear a lot of different styles. Just avoid too small brims or high crowns that will accentuate your cheekbones and chin.
– Oblong (long and narrow): the best would be cloches, floppy hats and fedoras
– Square: Softer designs like cloches, large and soft brims, round and curved crowns. Avoid structured styles.
– Round: Go for  structured hats, wide brims, angular and asymmetric style, cloches and fedoras.
– Triangular: High crown and small brim (short, straight or upturned). Don't hesitate to add accessories for asymmetrical effect.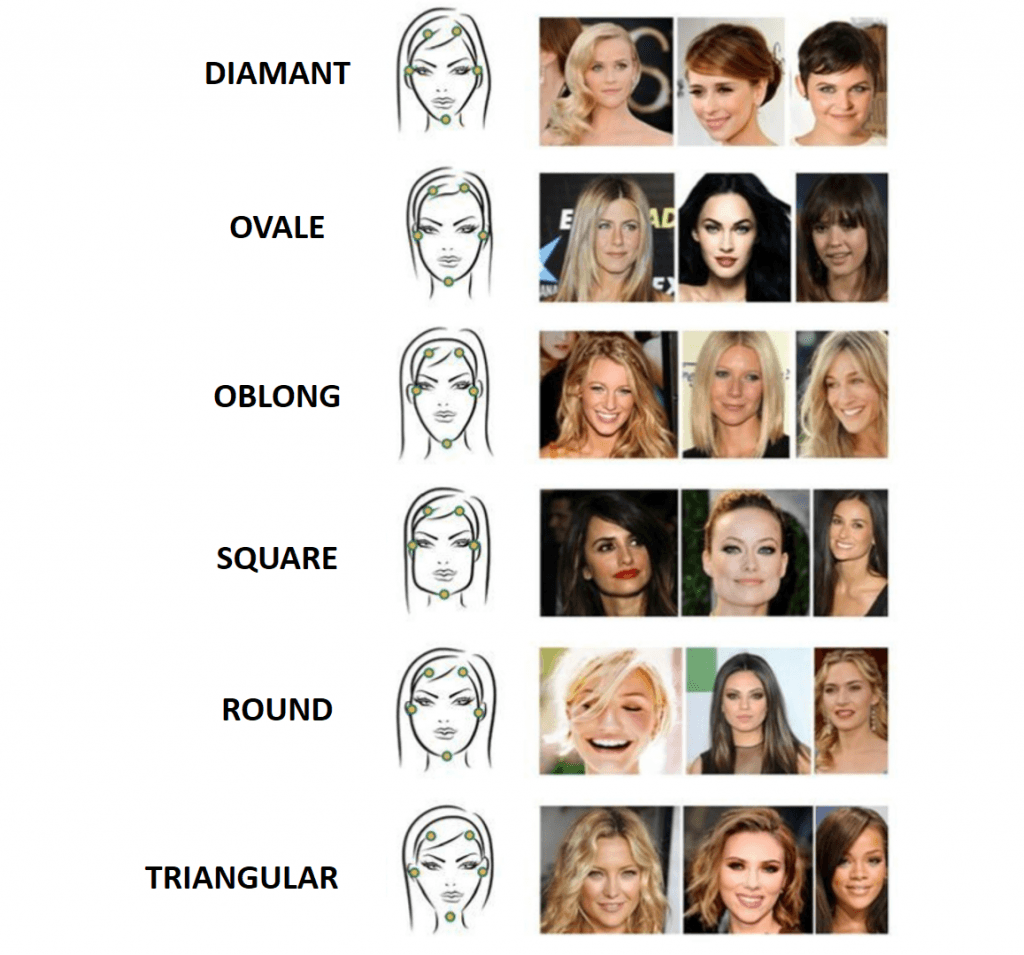 Think about your personality and your outfits.
Choose a colour you know to be flattering and easy to fit with your current wardrobe. If you have a Boho style; berets, floppy wide brims and wide-bride fedoras are made for you. If you are more preppy; structured hats with a wide brim, bretons and boaters would be a perfect fit. Boyish? Go for a newsboy cap, fedoras, bowlers, ball caps, beanies. For vintage elegant style, choose some beautiful pillbox styles, fascinators and cloches.
Tip! Don't forget to consider your hairstyle
Many hats look best when long hair is pulled back and tucked into the ears but it isn't a golden rule, so feel free to make your own style!