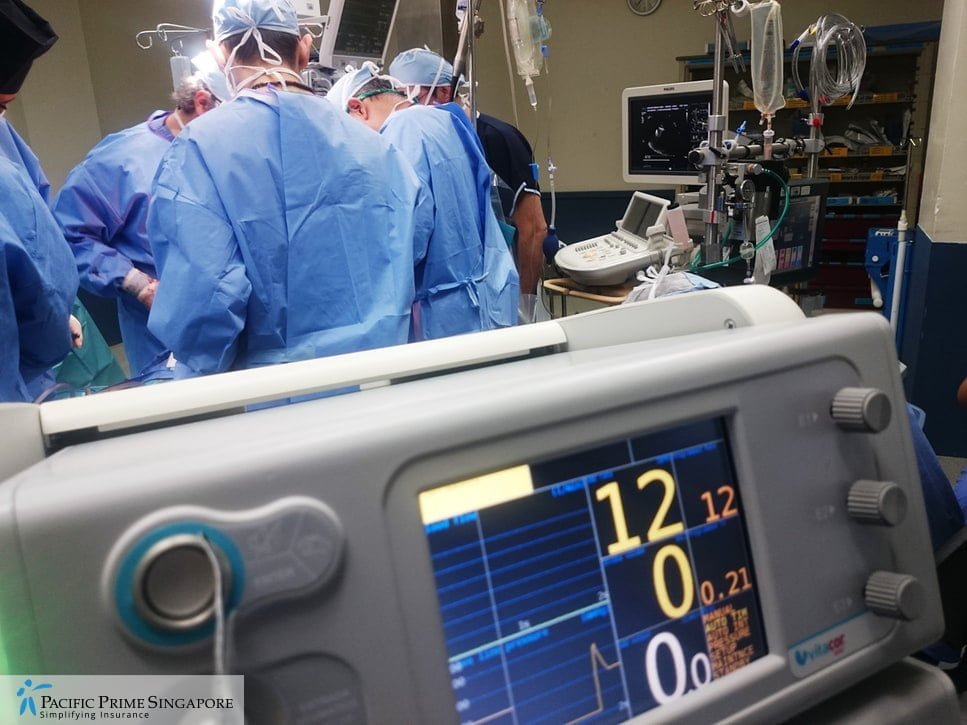 Emergency hospital insurance in Singapore is one of the most critical benefits. Having a solid hospital insurance policy in place ensures you have access to emergency care without having to worry about potentially exorbitant medical costs.We asked Pacific Prime Singapore three things you should know about emergency hospital insurance.
1. What is hospitalisation insurance?
Hospitalisation insurance, also known as major medical or inpatient insurance, covers the costs related to any treatments and procedures when you are admitted to the hospital and stay in a room for at least one night. This is one of the most important benefits in a medical insurance plan because the costs of hospitalisation treatment are usually much higher than other types of treatment, such as visiting a specialist or a general practitioner.
2. What does it cover?
If you are hospitalised, expenses related to emergency care, medications, surgeries, and ambulance rides will be covered. When selecting the right expat health insurance plan in the Lion City, it is best to know the cost and scope of emergency treatment so you won't be caught off guard by the hefty medical bill when the cost has exceeded the limit, or when the situation is excluded by the plan. 
3. What's considered an emergency?
Any illness or injury that could result in serious disability or death if not treated soon enough can be considered as an emergency. The Singapore Civil Defence Force operates a 24-hour Emergency Medical Service (EMS) to provide free services to all emergency cases, ranging from road accidents, falling from heights, to head injuries and loss of consciousness. 
However, if the case turns out to be a non-emergency case, EMS will charge a fee of SGD $274 for deploying the ambulance. These patients will have to wait, sometimes for up to several hours before receiving medical attention. It's best to visit a general practitioner for non-emergency situations at local clinics.
Contact Pacific Prime Singapore
Pacific Prime Singapore is a registered insurance broker and specializes in health insurance for expats that includes benefits for maternity, pre-existing conditions, outpatient treatment, dental, and emergency evacuation. We also offer free medical insurance comparison and price quote services.
Call us +65 6346 3781
Contact us https://www.pacificprime.sg
Visit us China Square Central #14-05, 18 Cross Street Singapore 048423