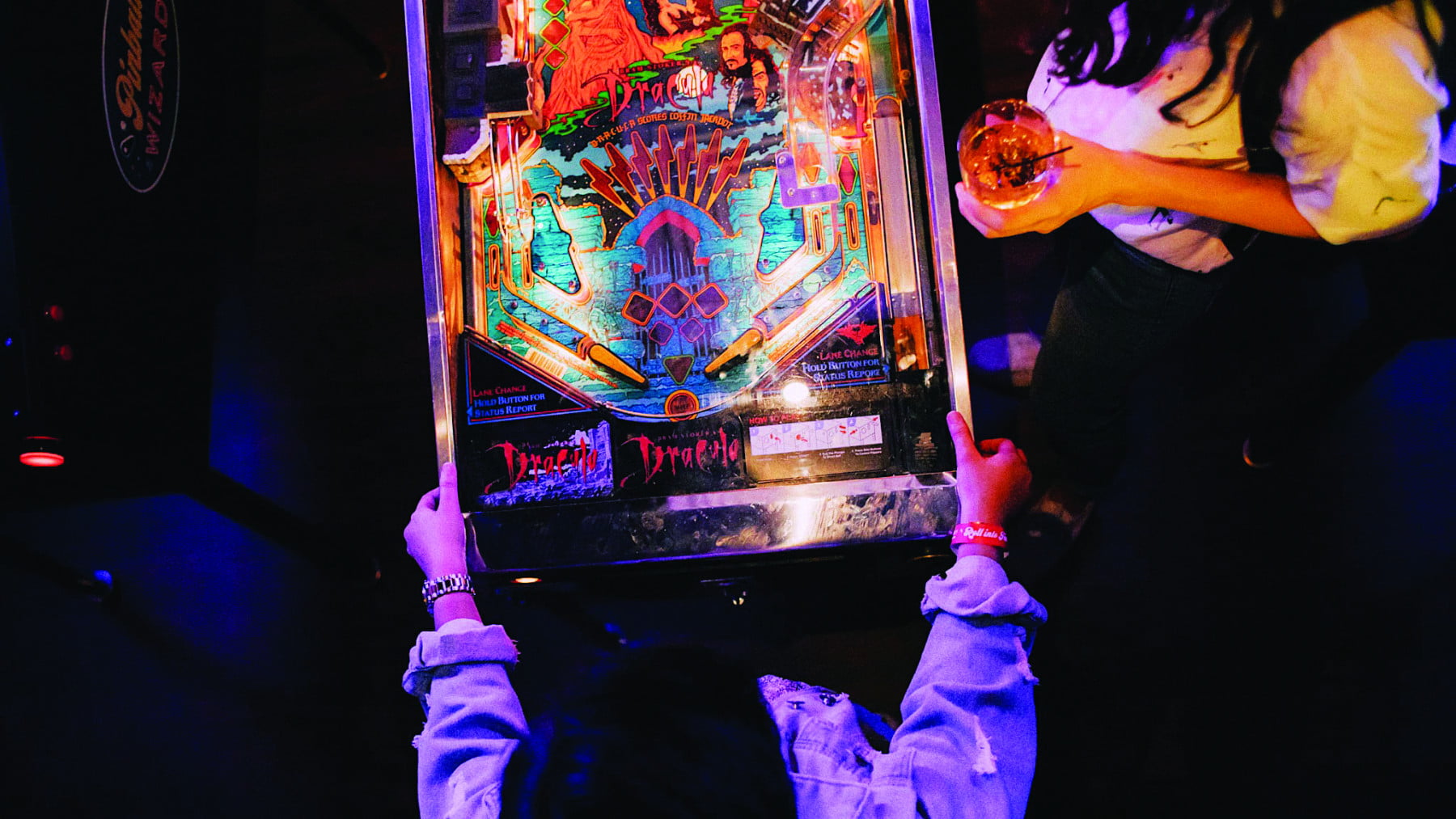 Pinball Wizard
Rochor Canal Rd, #B1-29
Sim Lim Square, 188504
pinballwizard.sg
Pinball Wizard can be a little elusive to find, but don't let that put you off – head to Sim Lim Square's Prinsep Street entry and look for the basement staircase entrance – the bar is located next to Subway. An unassuming door is a portal back in time. Step inside to discover wall-to-wall pinball and arcade machines, lava lamps and neon lit interiors.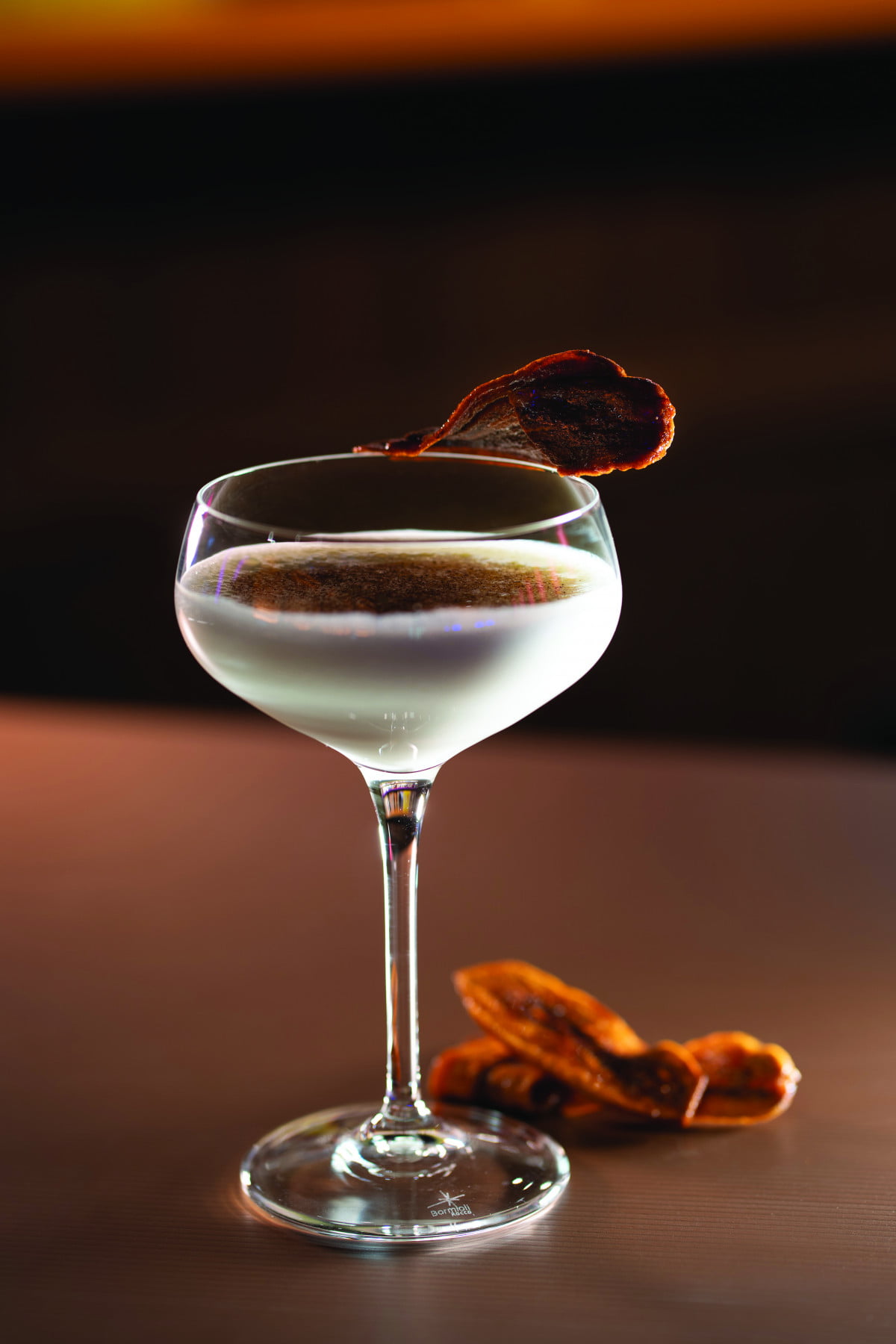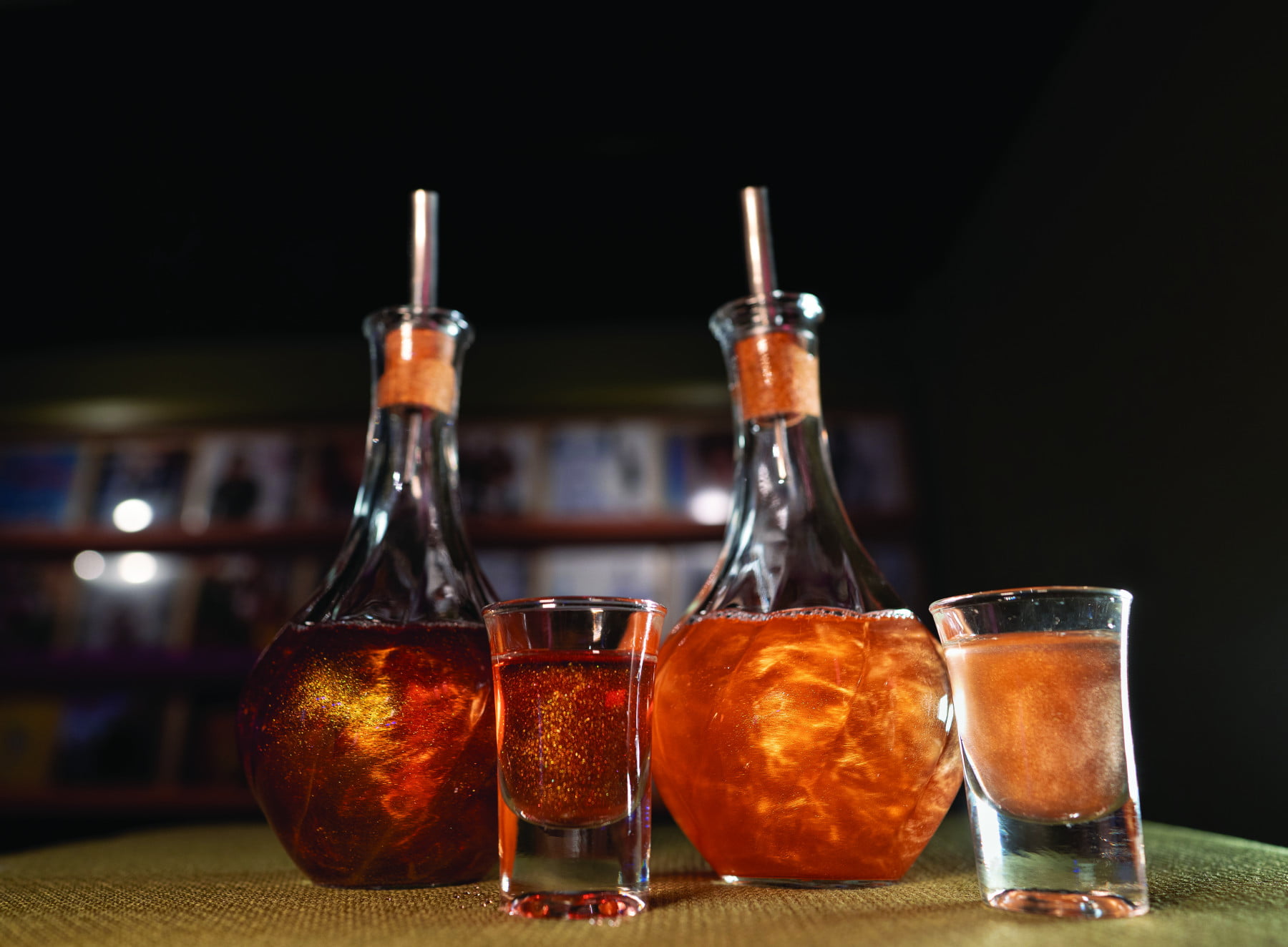 Order Up!
We order two rounds of glitter shooters (10 shots for $80) The Peanut Butter and Jelly is a blend of black raspberry and hazelnut liqueur, vodka and cranberry juice. Crouching Tiger is an Asian inspired concoction of tequila, lychee liqueur and chrysanthemum tea. Both shots sparkle with edible glitter. Fancy! After a few rounds of pinball, we move onto the Signature Cocktails. The Yellow Submarine ($18) is a tropical mix of white rum, advocaat, lavender syrup, soda and mint. Flower Power ($18) is served in a tall glass, with butterfly pea infused gin, apple juice, ginger, lemongrass, lime and sour plum powder. We finish with the Banana Julius Flip ($18), a dessert cocktail of vodka, crème de banana, maple syrup and buttermilk and the Salty White Russian ($18) spiced rum, Kahlua liqueur, salted caramel and milk. With a nostalgic buzz on, we reminisce about our 90's days with an excellent house DJ spinning nineties and noughties tunes at the resident DJ booth.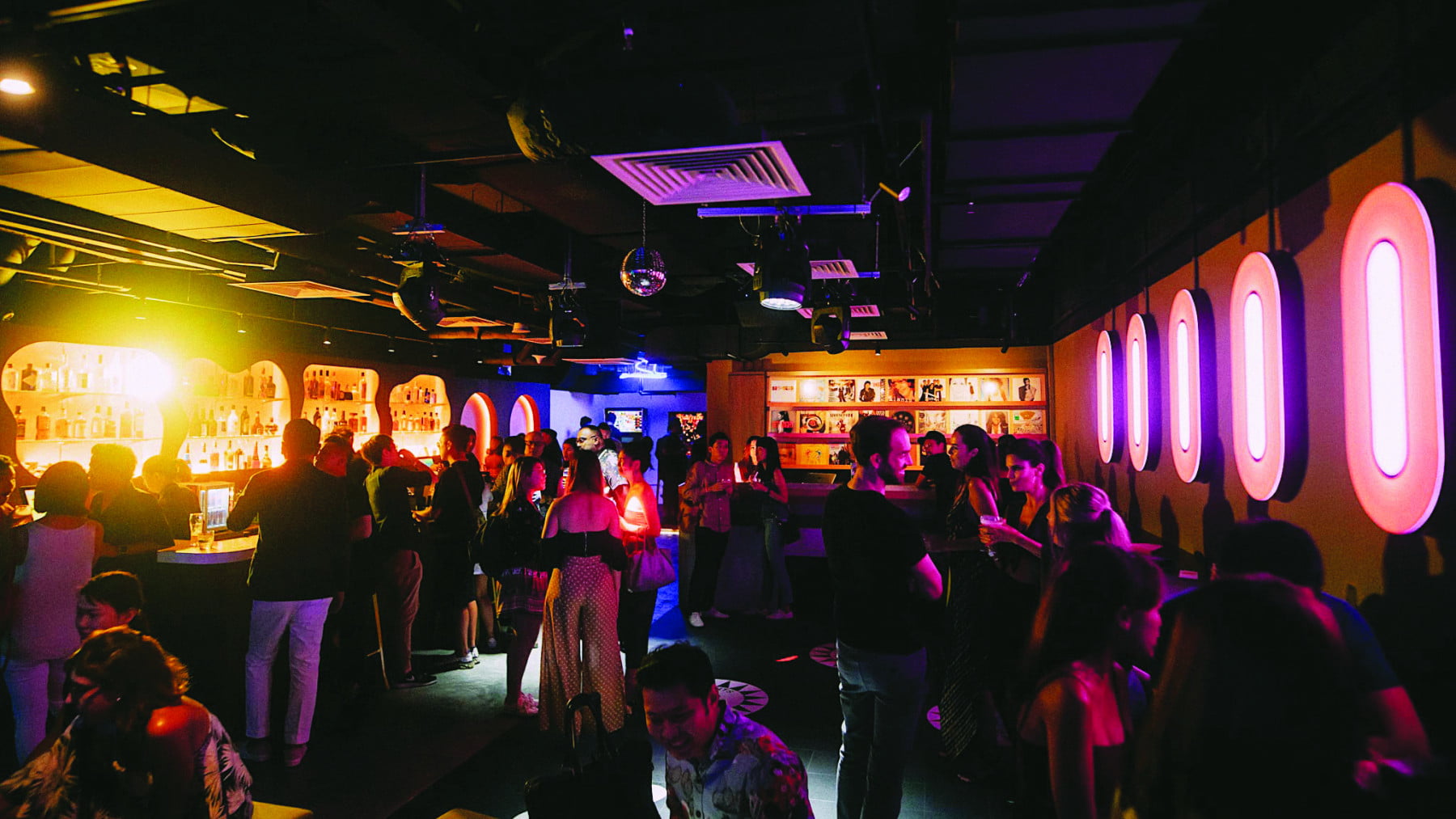 What's to eat?
When we visited there wasn't a bar menu, so come having already eaten!
Did you know?
Pinball Wizard was created by the folks behind retro arcade bar and discotheque NINETEEN80 at Tanjong Pagar.