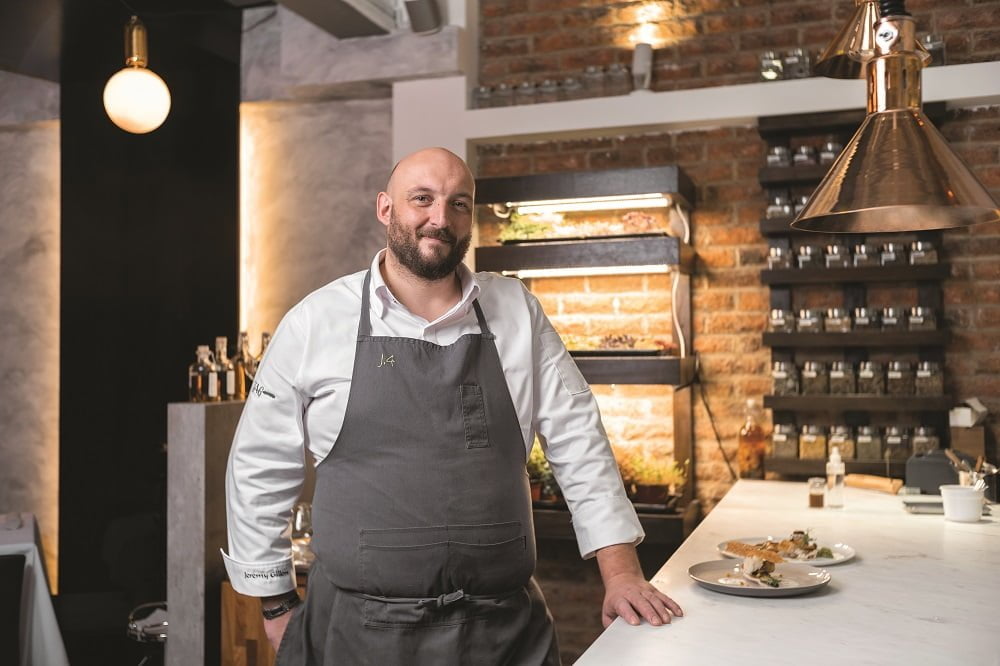 Restaurant JAG
76 Duxton Road, 089535
restaurantjag.com
Love French food? Have a special occasion to celebrate? Award-winning Restaurant JAG is offering takeaway and delivery during the circuit breaker, including delicious dishes like roasted chicken, pan seared duck, lemon tart, cocktails, soup, salads, vegetables, quiche, and more. Their weekly menu is posted to their website under 'takeaway and delivery'. Send an order to  anant@restaurantjag.com (anytime), WhatsApp 96865440 (10am to 10pm daily) or call 31388477 (10am to 10pm daily) to place your orders.
OUR REVIEW:
Fine diner, Restaurant JAG on Duxton Road is the brainchild of owners Anant Tyagi and Michelin Star Chef Jérémy Gillon. Stepping inside the intimate 26-seater dining room for a mid-week lunch, we're immediately in expert hands. Jérémy designs a three or five course tasting menu, using carefully-selected herbs indigenous to Savoie, (a mountain region in France where he's from), seasonable ingredients, and playful takes on French flavours. We opt for five tastes, although we seem to be served twice that number!
Our journey starts with two beautifully presented canapés – potato and ortie, cauliflower and seaweed – and a creamy amuse bouche of coriander, pumpkin seed and pumpkin. Next is a flavourful mushroom ice-cream, with foie gras and mushroom meringue shavings. From the sea we enjoy seared octopus with garlic chips, parsley jus and a seaweed lace, and a tender Hokkaido scallop in squid ink tempura. Every bite is delicate and surprising. A spoonful of tart lemon and herb sorbet cleanses our palates at the mid-point. Here we pause, sip on fine wines from Savoie, and appreciate the rustic stone serving plates, perfectly weighted French knives and Japanese glassware, and the friendly, knowledgeable wait staff. We feel completely welcome in the small, elegant space.
Our mains are a cube of tender venison, served with parsnip powder and polenta, and beef with broccoli. You would think we wouldn't be able to squeeze in dessert, but in fact, we devour both the pre-dessert – a pineapple sorbet and foam, and the finale – a truffle ice-cream with rich chocolate ganache and truffle shaving that's rich and earthy. And when a trolley rolls our way with a selection of fine French cheeses, well, who are we to turn them away?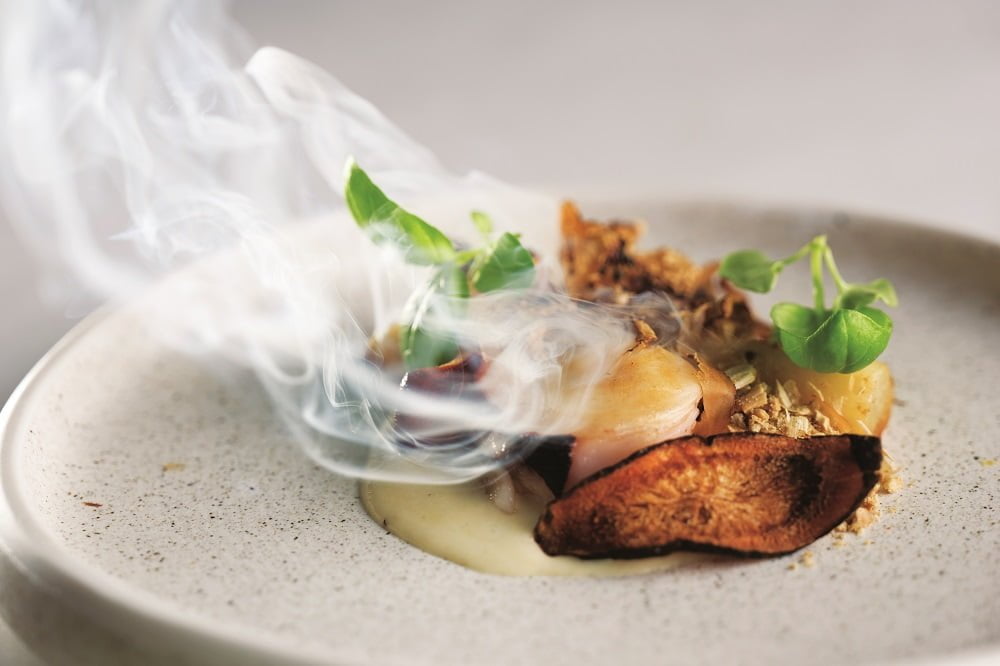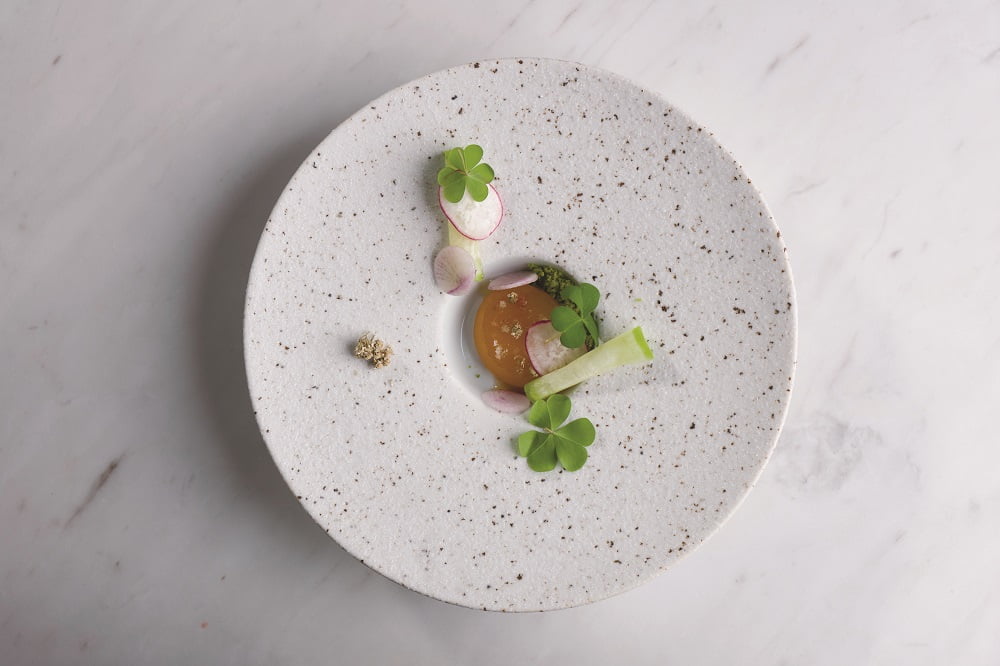 Verdict: No surprise Restaurant JAG has been lauded with awards and accolades – this is seriously inventive and exciting cuisine – bursting with balanced flavours and creativity. A sensory culinary treat that's unforgettable and unique.