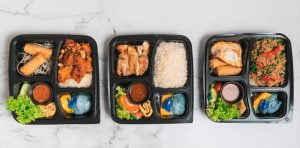 Level 5 Farrer Park Hotel, 10 Farrer Park Station Rd
Parkhotelgroup.com
Facebook.com/bluejasmine.sg/
hello@bluejasmine.com.sg
6824 8851

Blue Jasmine, the Thai restaurant at Park Hotel in Farrer Park, has an authentic menu of Thai classics and street food staples.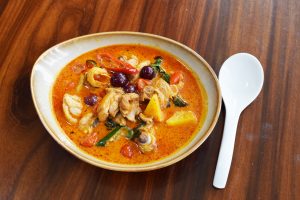 Prior to the Circuit Breaker we sampled a lunch set with a mildly spicy Tom Yum soup loaded with seafood, some vegetarian spring rolls, and mango sticky rice. Great value at $15.
Another favourite was the sesame beef bites: strips of beef loin fried with sesame and a chilli tamarind dipping sauce. This dish has a bit of a kick to it, perfect for spice lovers.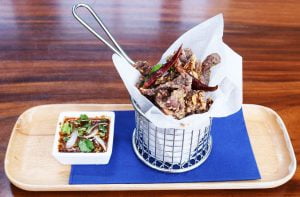 The standout dish was the red curry. This dish tempers its chilli with the addition of grapes, lychee and pineapple, giving a tasty balance of sweetness and heat. 
Durian lovers can sample a durian and sticky rice dessert, where the D-24 durian is cooked down with milk making it almost custard-like.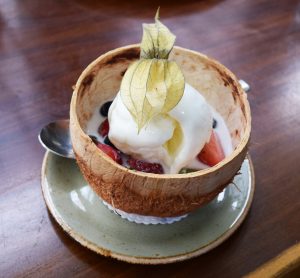 Verdict: Good value authentic Thai.
Order in option:
While Blue Jasmine is not yet open to dine in, you can experience this Hotspot from the comfort of your home by ordering here.
Available daily from 11am to 8pm. Place your order at least two hours in advance, not including delivery time. Also available for self pick-up, drive-thru pick-up or island wide delivery at a flat rate of $12.