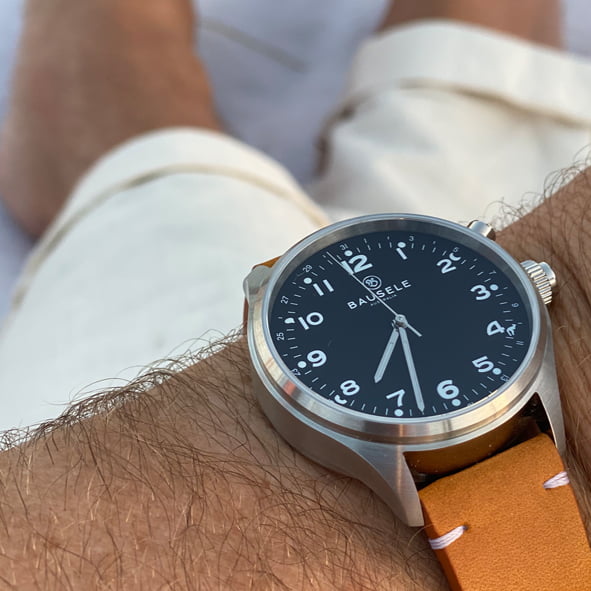 After moving to Australia with his Australian wife, French national and Swiss watch industry veteran Christophe Hoppé fell in love with his new home. It had everything he thought life needed, except for a premium Australian watch brand.  In 2011 Hoppé realised a lifelong ambition to create his own brand. He gave up his corporate job and combined his two passions; designing watches and the Australian lifestyle he loved so much. He created Bausele, Australia's first premium Swiss watch brand – blending Australian strength and design with Swiss precision. Bausele watches take into account Australian's love for the outdoors and adventure. The way Aussies take life, (but not themselves), seriously, and have fun along the way. As a nod to the land down under, Christophe even puts distinctive red earth from Central Australia, or sand from one of Australia's famous beaches, on display in the hollow crown. So, every watch he sends out into the world, he sends a little piece of Australia.
Vintage 2.0
The Vintage 2.0 is an activity tracking smart watch that looks like an analog dress watch. It's designed to give you peace from constant notifications and screen time, but keep you connected to what matters most. Want to focus on something but are waiting on an important call? Just set your phone on silent, and let the watch screen your calls. The watch will know to vibrate only when that important call comes in. Need to be across different time zones? With the push of a button the Vintage 2.0's dual time-zone feature tells you what time it is back in Australia (or London, New York, Tokyo…whichever city you set it to). You control all the options to personalise it to your specific needs.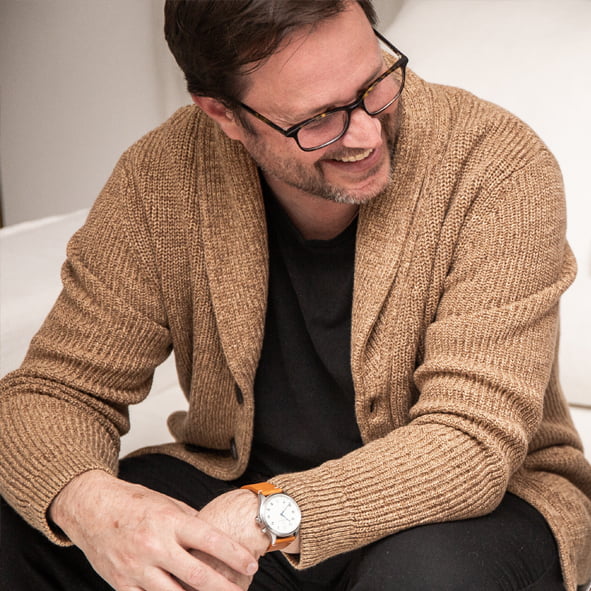 Oceanmoon
Love to surf, dive, sail or wakeboard? The Oceanmoon is an extremely tough tidal watch that encourages you to get out on the ocean. The nano ceramic glass is 30% stronger than the sapphire crystal usually used in watch manufacturing. It's waterproof to 200m and comes with a five-year warranty.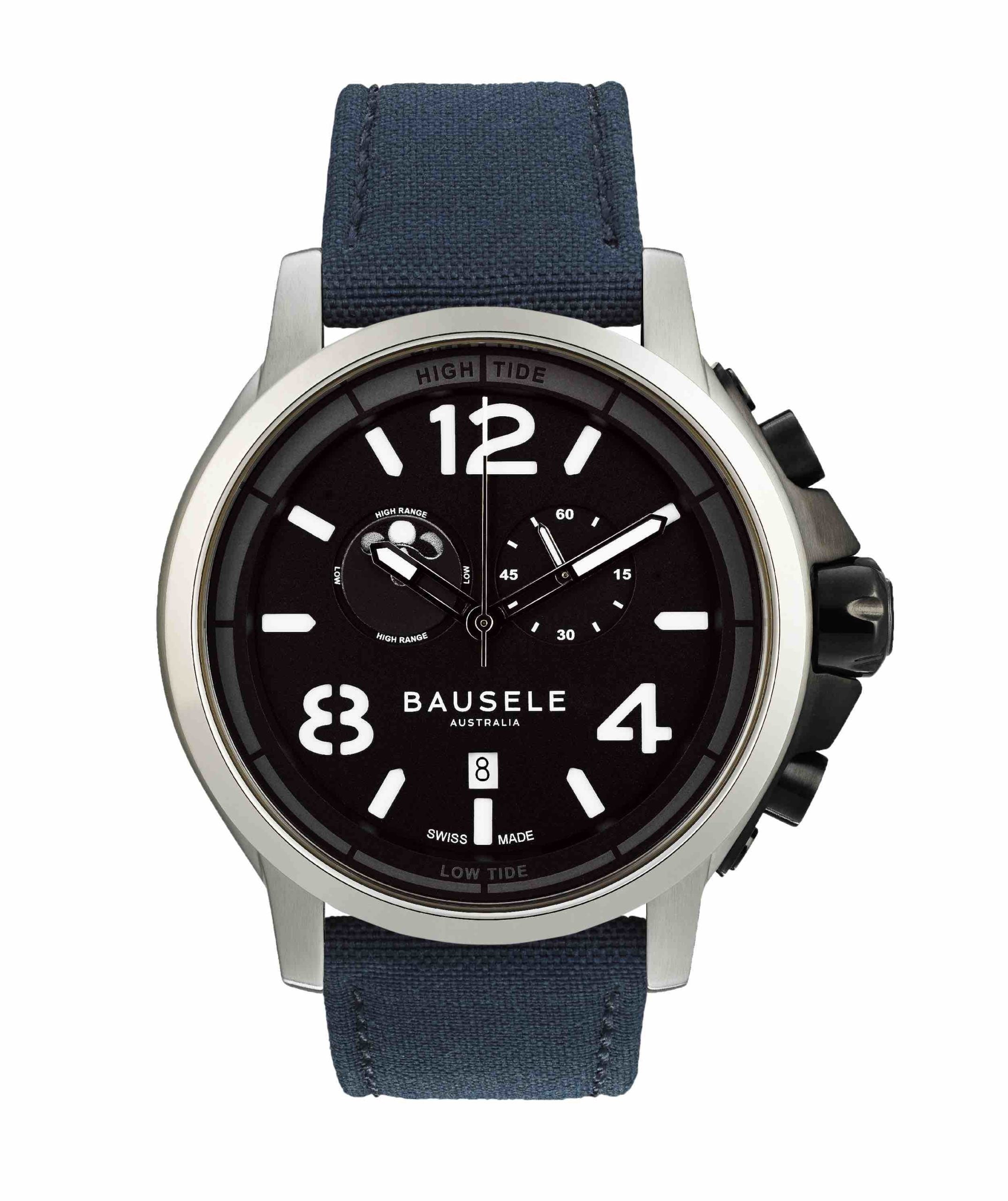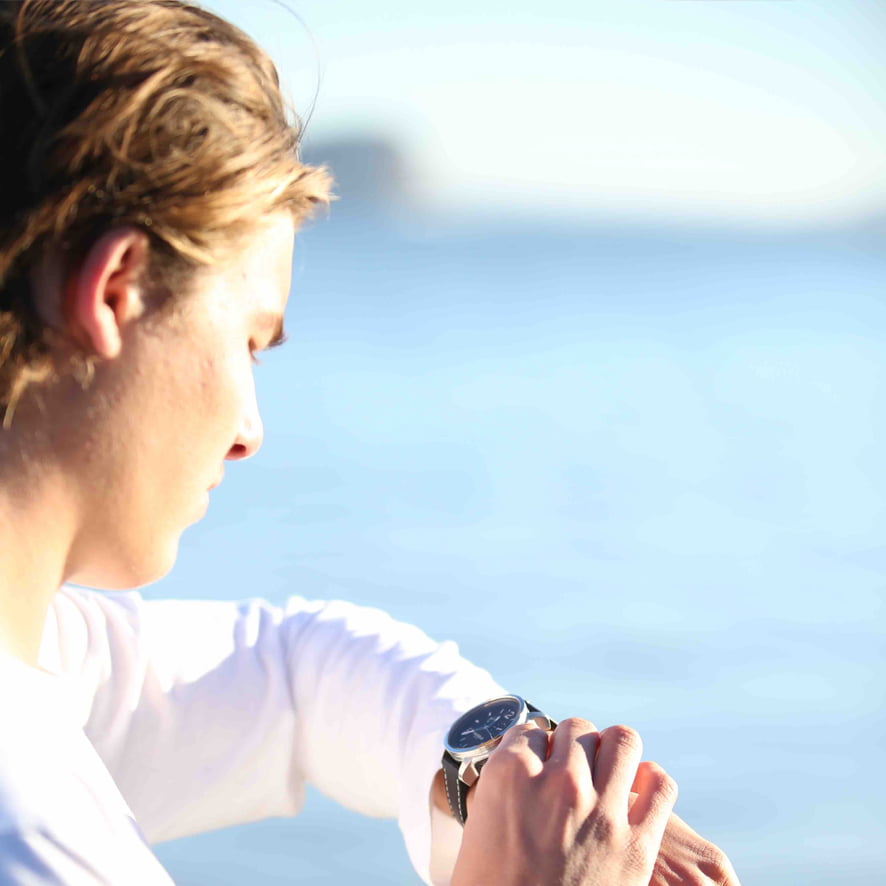 Bausele is proud to offer the best of Australia to the world and have recently launched in Singapore. Read more on their website here
Learn more about their latest release, the Vintage 2.0 hybrid smartwatch: