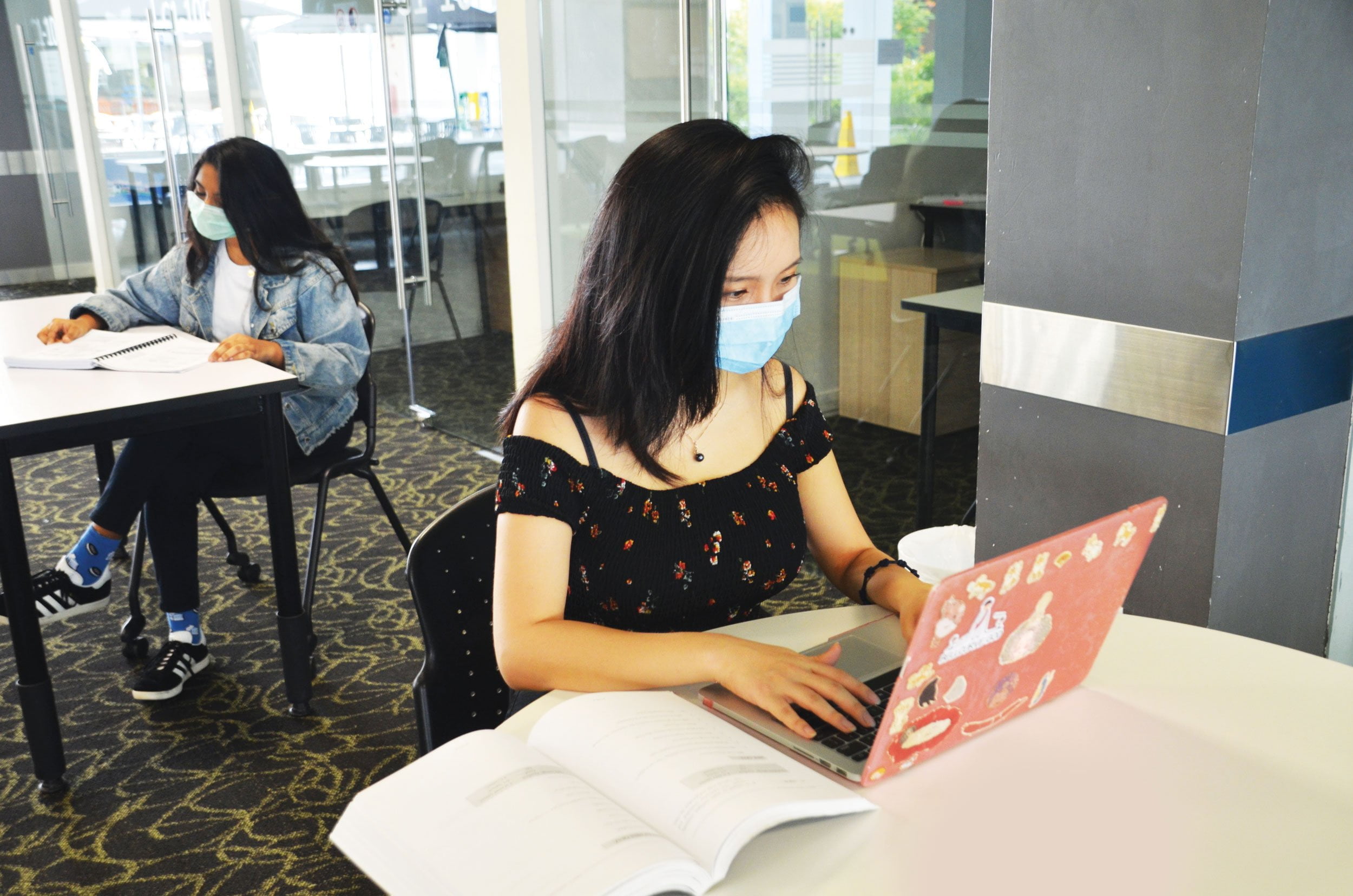 The importance of mental health awareness and care has often received insufficient attention. As the COVID-19 pandemic – along with other challenges and uncertainties – swept the world in 2020, it reminded us that mental health is just as crucial as physical health. Going into 2021, COVID-19 is still hanging over our lives, as are the protective measures and various anxieties that come with it. Amid hopes for a better year, there's never been a better time to invest in mental health – for both ourselves and for others.
The next generation of mental health experts
JCU is well known for its strength in the social sciences, particularly in psychology. For people who are passionate about learning and understanding more about the field of mental health, pursuing JCU's Bachelor of Psychological Science will provide deeper insights into the subject matter. What's more, this course of study will equip students with a unique set of skills to analyse and understand human behaviour and relationships. Leveraging the knowledge and skills gained from this course is critical for aspiring mental health professionals to assess, diagnose, prevent and treat mental health-related problems and conditions.
Of course, graduates are not simply limited to careers in psychology. In fact, gaining a deeper understanding of psychology paves the way to think more analytically and be familiar with scientific research methods. These techniques can be applicable to a wide range of careers – including business and market research, education, administration, and management. Regardless of the chosen career path, it is more important to be able to use these skills to meaningfully connect with the people around us, allowing them to feel supported and helping to make a positive difference in their lives.
For those who are looking to become registered as practicing psychologists, one of the ways to do so is to complete JCU's Master of Psychology (Clinical) program. This postgraduate program focuses on both advanced academic and practical education – providing opportunities for hands-on experiences and training in state-of-the-art facilities including JCU's on-campus Psychology Clinic. Students in the program also undergo Clinical Psychology Placements, which allow them to apply their newly acquired knowledge and skills by working with clients in a range of university and community settings across tropical, rural and remote environments.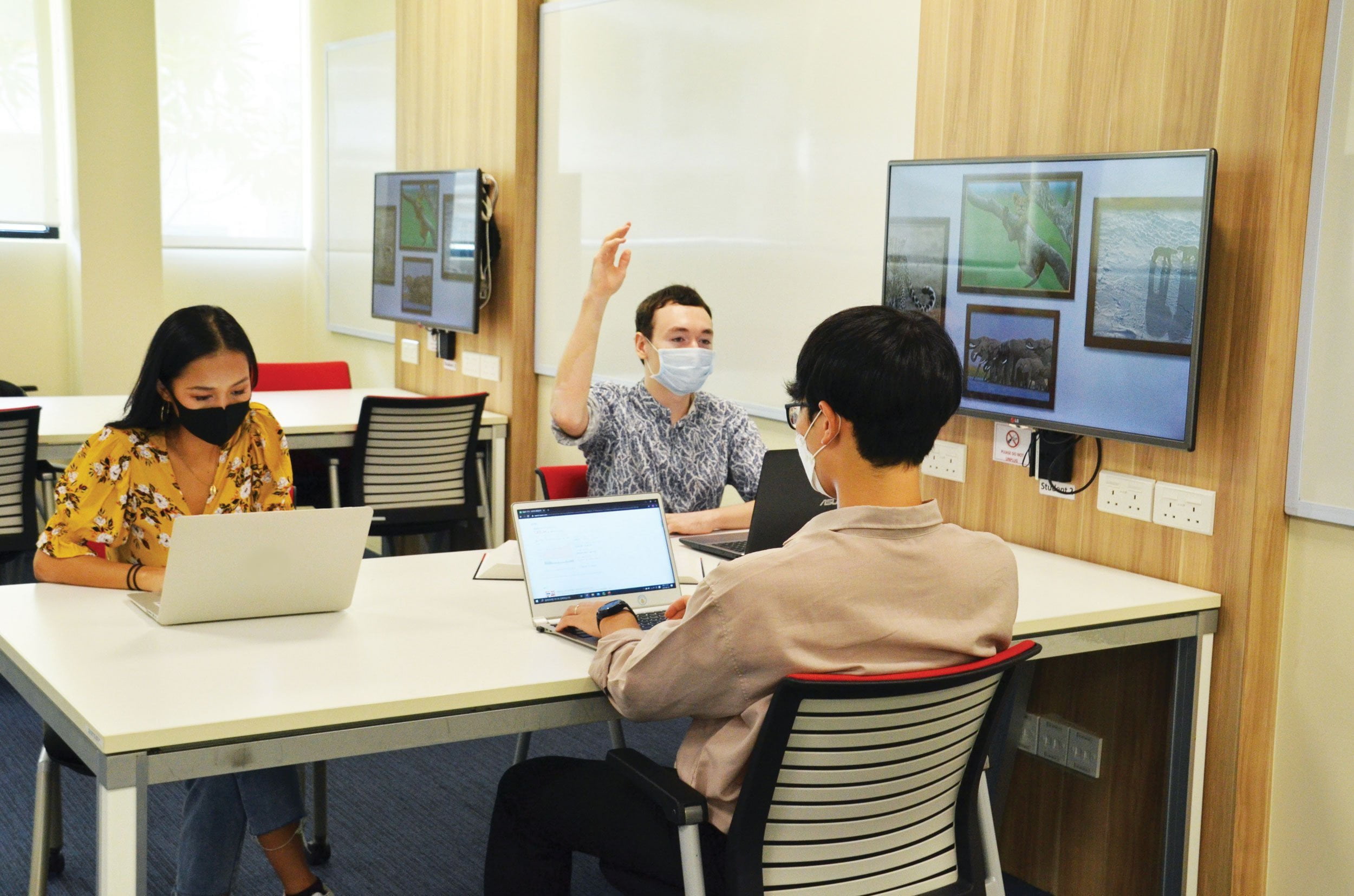 Providing necessary support for mental health
The on-campus Psychology Clinic also offers psychological assistance to both the campus community and the public. Confidential psychological assessment and/or psychotherapy is offered in a private and comfortable environment, at minimal cost, for a wide range of emotional, behavioural and cognitive challenges. This allows anyone facing emotional difficulties to reliably seek help on campus.
Creating an environment of trust – in which all members of a university campus community feel enabled to speak out about mental health issues and to seek support as and when appropriate – is a significant priority at JCU. Potential and current students may find it comforting to know that, in response to the COVID-19 pandemic, the Counselling and Wellbeing Office of the Singapore campus made a concentrated effort to boost mental health services for students last year. These include private one-on-one counselling sessions for students to improve communication, interpersonal skills and management of emotions.
Through these sessions, students can learn to build the skills and resilience to manage a variety of issues – including stress, lack of motivation, or loss and grief. Collaborative Wellness Workshops were also held online, allowing students to discover skills related to building positive study habits, improving self-care, and more.
In addition to these efforts, research plays an important role in addressing the complexities of mental health and the ways in which individuals develop strategies to cope with intense and overwhelming emotions. JCU boasts research expertise in health and wellbeing, with emphasis on pertinent social issues – such as suicide behaviours, stress and coping, and racism – that can stem from or lead to mental health problems. Some of the University's projects include exploring novel approaches to facilitate treatments for clinical conditions across the lifespan and investigating the effects of trauma on mental and physical wellbeing. The University also works with peers from throughout the region, allowing JCU to share its vast knowledge and experience in health and psychology.
Ultimately, we need to combat the stigma surrounding mental health by being more open in our communication about it. Through our day-to-day conversations and interactions, if we demonstrate a willingness to share our own experiences of mental health problems and to not shy away from asking others about how they are feeling and what difficulties they are facing, we can help to give a voice to those who struggle to reach out for help.
Learn more about the Psychology courses offered at the Singapore campus of James Cook University.