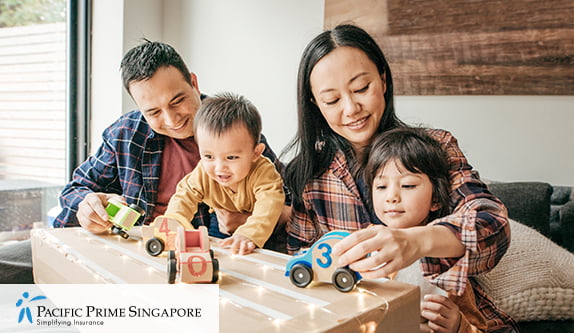 Raising your child to be creative is easier than you may think. There are countless ways to develop your child's creativity, which offer many health, social, emotional benefits. To help out, the experts at Pacific Prime Singapore present 3 simple ways to support your child's creative thinking and development.
1.   Dedicate space for creating
Before you even think about nurturing your child's creativity, you are encouraged to allocate space that is safe and appropriate for your child to be in. This could be a separate room or an area within a room. Make sure there's plenty of natural light and ventilation. The area or room should be organized in a way that won't clutter easily or be a health risk. Make it practical, interesting, and stimulating!
2.   Start simple
A rule of thumb in life and especially for young children is to keep things simple. This applies to your approach, the creative thinking activities you have in mind, and even the materials you give your child. For instance, it could be a sheet of paper and a child-friendly crayon or a pack of colorful LEGO bricks. After demonstrating to your child what a crayon can do on paper or how the LEGO bricks connect, you can then leave your child to experiment and develop their understanding of how these objects work. As a parent, you will certainly enjoy seeing your child come up with fresh ideas and creating something new!
3.   Activate their senses
Children learn from using their senses, so create an environment that gives them plenty to wonder about. You could even use music to stimulate their hearing, or decorate their room or area with vivid colours and decor. Another stimulating activity could be to involve your child with the cooking, as it can activate their sense of touch, smell, and taste. Expect your child to ask many questions, be curious, and endlessly explore. Together, your child will develop their creative thinking in no time. Just remember, health and safety should come first for yourself and your child!
Secure family insurance with Pacific Prime Singapore
Pacific Prime Singapore can offer a free, personalised quote for families. Simplifying insurance is their motto and helping expats and locals secure the right health insurance cover is at the heart of what they do. Feel free to contact them for impartial advice, and answers to any Singapore family health insurance questions you have.