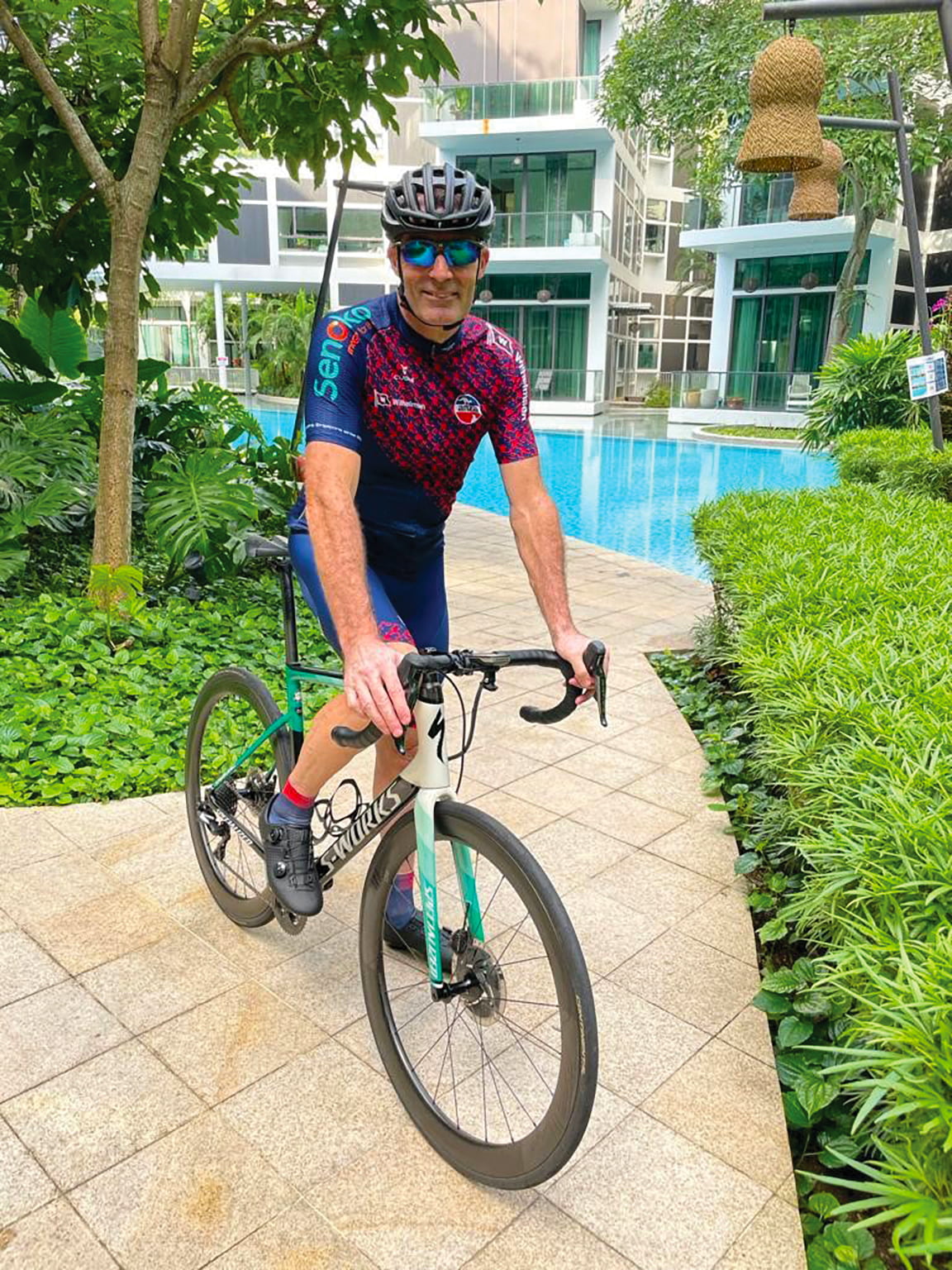 Each year, ANZA Cycling designs and produces a new club kit, available exclusively for current and former long-term members (also known as 'exiles'!)  
The 15 or so jersey designs that have been produced since 2001 weave a story of the club's 20-year evolution. The colours and designs may have changed, however each iteration illustrates the shared passion that's drawn people from over 35 nations to be a part of our inclusive and welcoming community.
In the pre-COVID era, it was hard to miss the sea of uniformly dressed ANZA cyclists departing from the Botanic Gardens on Saturday mornings, usually numbering well over 100. Each group would depart as one, surely and securely, resplendent in their kit. Broadcasting a well-disciplined, highly visible on-road presence.  
COVID-19 restrictions prohibit pre-ride mass grouping and carefree gatherings, but the club kit is still out in force in smaller numbers. Our uniform has perhaps never been more important – proving a powerful tool in demonstrating ANZA Cycling's willingness to comply with the #SGUnited campaign. Our careful groupings (of 5, 8 or even 2) have drawn positive commentary from the wider cycling community as to ANZA's organisation and discipline. An ongoing testament to the spirit of our members. 
New Design and Sponsors
Rather than slapping a bold "20" over the design, and risking an association with the ill-fated year of 2020, our latest design subtly incorporates a 'Cycling Singapore since 2001' motif. This comes with an artful 'magic eye' amalgamation of the three images that have defined the jersey over the last few years: the Kiwi, Kangaroo and Merlion. This provides a stylish, club-focused backdrop to highlight our sponsor's logos. Stripping away the jersey, members are privy to a brief 'hidden' history of ANZA Cycling's origins, printed on the back panel of the bib shorts. A reminder of the Code of Conduct is tucked away inside the jersey pockets.
On one side of the zip at the collar lies our new partner, Trouble Brewing. Members may have come across their brewery at Tuas, when heading out for the iconic 'Lamp-post 1' pilgrimage, where they produce a range of craft beers, cider and hard seltzer. Visit the Trouble Brewing website for online purchase and same day delivery.
Proudly claiming the centre back panel pocket of the jersey is the brand spanking new Wisecrack Drinks, offering an alternative to boozy nights and dusty mornings with a specially curated selection of refreshing, great tasting, alcohol-free drinks, also delivered straight to your door. 
We are delighted to be reunited with F&B partner, Picotin. For a seriously relaxed drink or bistro meal in a glorious rustic setting, drop into Picotin Bukit Timah, perched on the edge of Green Fairways Golf Course or Picotin Katong in the heart of heritage Joo Chiat. Picotin's newest outlet, Picotin Express offers the perfect coffee stop when riding to the new Coastal PlayGrove (formerly Big Splash, East Coast Park).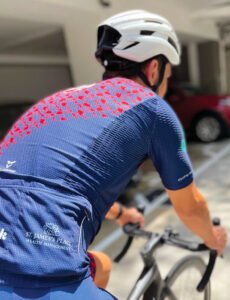 We are thrilled to once again feature St. James's Place Wealth Management on the side jersey pocket. Bart Piestrzynski from SJP is our go-to financial investment and tax planning partner. He is also a pretty handy club cyclist who has been chalking up considerable kms around the island over the last couple of years. 
The even bigger news is that we are now officially sponsored by Senoko Energy. "Senoko Energy is excited to be partnering ANZA, a community that l'm personally very passionate about," says Graeme York, President & CEO of Senoko Energy. "As a trusted energy provider for over 40 years, we endeavour to enable our customers to #LiveSmart and #SaveSmart with service excellence, competitive rates and an exciting rewards programme for the entire family to enjoy. With working from home becoming commonplace, it's a great time to make the switch and save over 30% on your electricity bills." 
Wilhelmsen has featured as our headline sponsor since 2018. A major supporter of the club's regular social activities and events pre-COVID, Wilhelmsen has also been the primary means behind our recent "MaxN" Club Brekkies and mini-group socials. We are incredibly appreciative of the continuing support that Wilhelmsen brings and delighted to announce the extension of our partnership into the year ahead.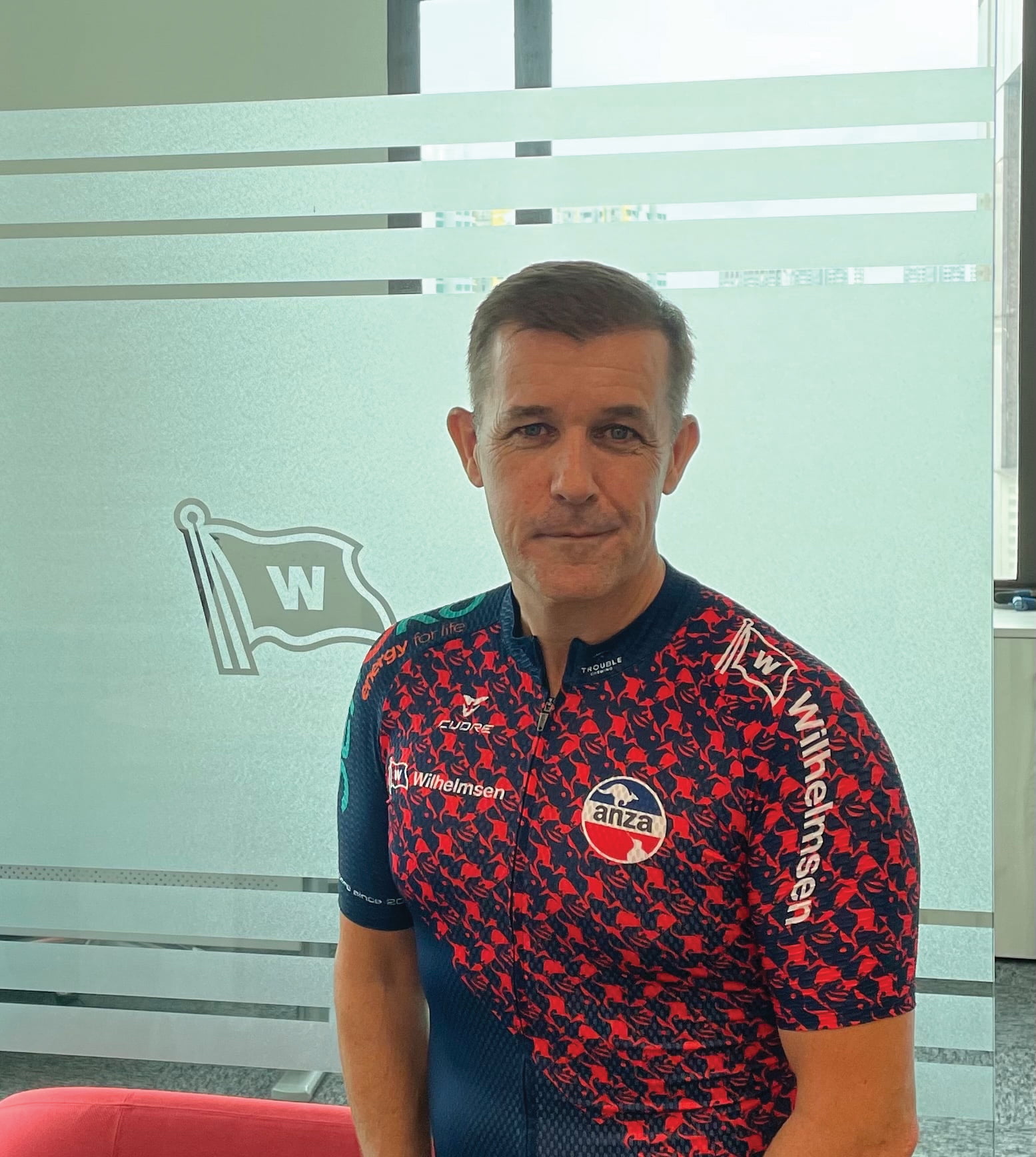 "At Wilhelmsen we have the largest Ships Agency network in the world, Wilhelmsen Ships Service provides full agency, husbandry and protective agency services in 2,200 ports worldwide," says Sean Neilen, Global Sales Director, Ships Agency, Wilhelmsen. "It's been a tough period through 2020 and 21 so far for many of us. With numerous restrictions in place, it has been difficult for many organisations to operate with any semblance of normality. Despite these challenges, it has been great to see the ANZA spirit continue. As a sponsor we are delighted to continue our association with ANZA and are sure we will eventually get back to riding together safely in groups, proudly wearing the ANZA kit".
Many thanks to all our sponsors for their very generous support! We look forward to being able to get all sponsors and members together in person very soon.