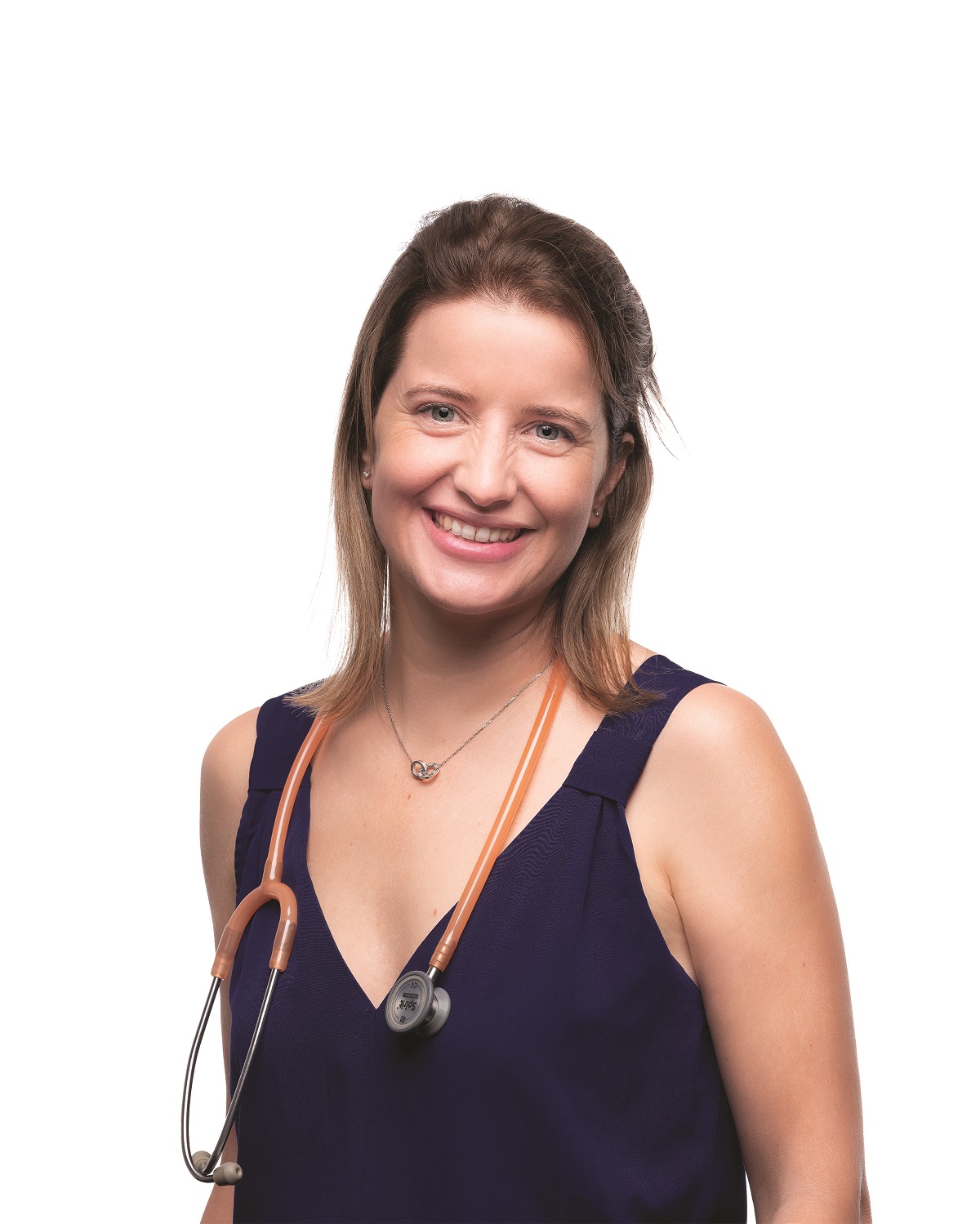 IMC is pleased to welcome Dr Karien de Groof to our Camden Clinic. Dr Karien is a Dutch doctor who trained at Erasmus University, Rotterdam and has worked as a GP in Holland and Geneva, Switzerland. Dr Karien moved to Singapore two years ago with her Bulgarian husband and two daughters.
Dr Karien has an interest in allergies, children's and women health. Dr Karien was a Swiss champion in field hockey and she can often be found working out in the Botanic Gardens or on her bike.  Her sporty lifestyle has fuelled her interest in nutrition and sports medicine, and she has furthered her knowledge by attending training courses in nutrition, sports and Musculoskeletal Medicine.
Read on to get to know her a little better…
What is your favourite part of being a GP?
I really enjoy the personal contact with my patients, to listen, empathise and look for ways to solve their health issues. The diversity of the work and the broad spectrum of clinical presentations make it challenging and interesting.
You speak Dutch, English and French. How do you feel speaking in the native tongue effects the patient experience?
My patients tell me that although they speak English, for health issues they prefer to communicate in their native tongue. They feel more comfortable discussing their issues and express themselves better. For that reason, I learnt French before moving to Geneva.
What have you learned living and working in a pandemic?
The pandemic has changed our lives in a lot of ways and everyone has been affected in some way.  Covid-19 has brought insecurities and new challenges, especially for expats living abroad without the possibility to travel and visit.  As a family doctor I'm aware of the impact on patient's wellbeing and mental health and I try to find ways to help them cope with that.
What are you looking forward to exploring in Singapore?
We have visited the Botanical Gardens, Fort Canning Park and Dempsey Hill.  I would like to see more of Singapore, explore more hiking trails, visit Pulau Ubin and other wetland reserves.
When we can travel again, what's top of your travel list?
I would love to go to Australia once it opens and of course Europe to see my family.
Lastly, what is your favourite way to relax after a busy day?
I bike home along the Singapore river, have dinner at home with my children, read them a bedtime story and go out for an evening stroll with my husband, if I haven't fallen asleep already!
IMC Camden 1 Orchard Boulevard, #14-05/06/07 Camden Medical Centre, Singapore 248649 6733 4440