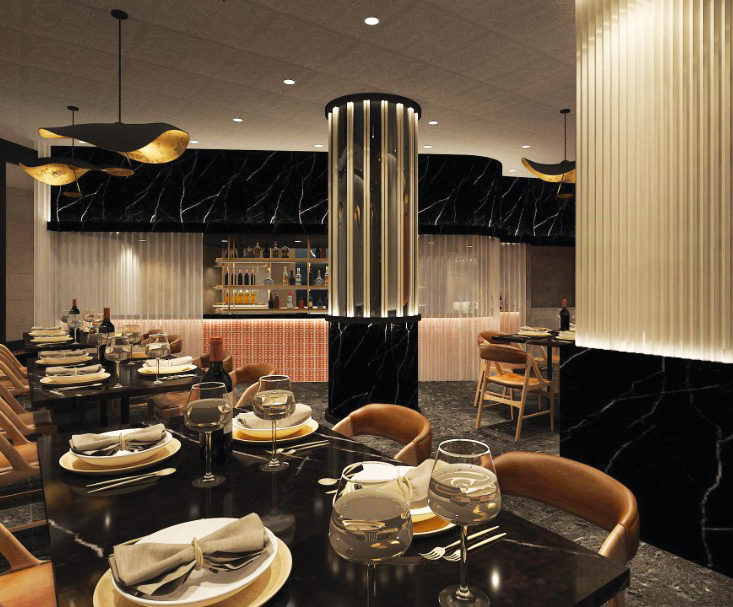 DOPO TEATRO Ristorante and Bar
8 Raffles Ave, #01-11 Esplanade Mall, 039802
facebook.com/DopoTeatroSG
Dopo Teatro, meaning "after the theater" is a new restaurant aptly located in Esplanade – Theaters on the Bay. It pays homage to two of the world's most celebrated cuisines: Italian and Japanese, presenting Italian classics like antipasti, pizza, and pasta with ingredients from Japan.
Enjoying both alfresco and indoor dining, this glam 86-seater waterfront space is perfect for a business lunch, relaxed evening by the waterfront with friends, or a romantic dinner soaking up the twinkling Singapore skyline.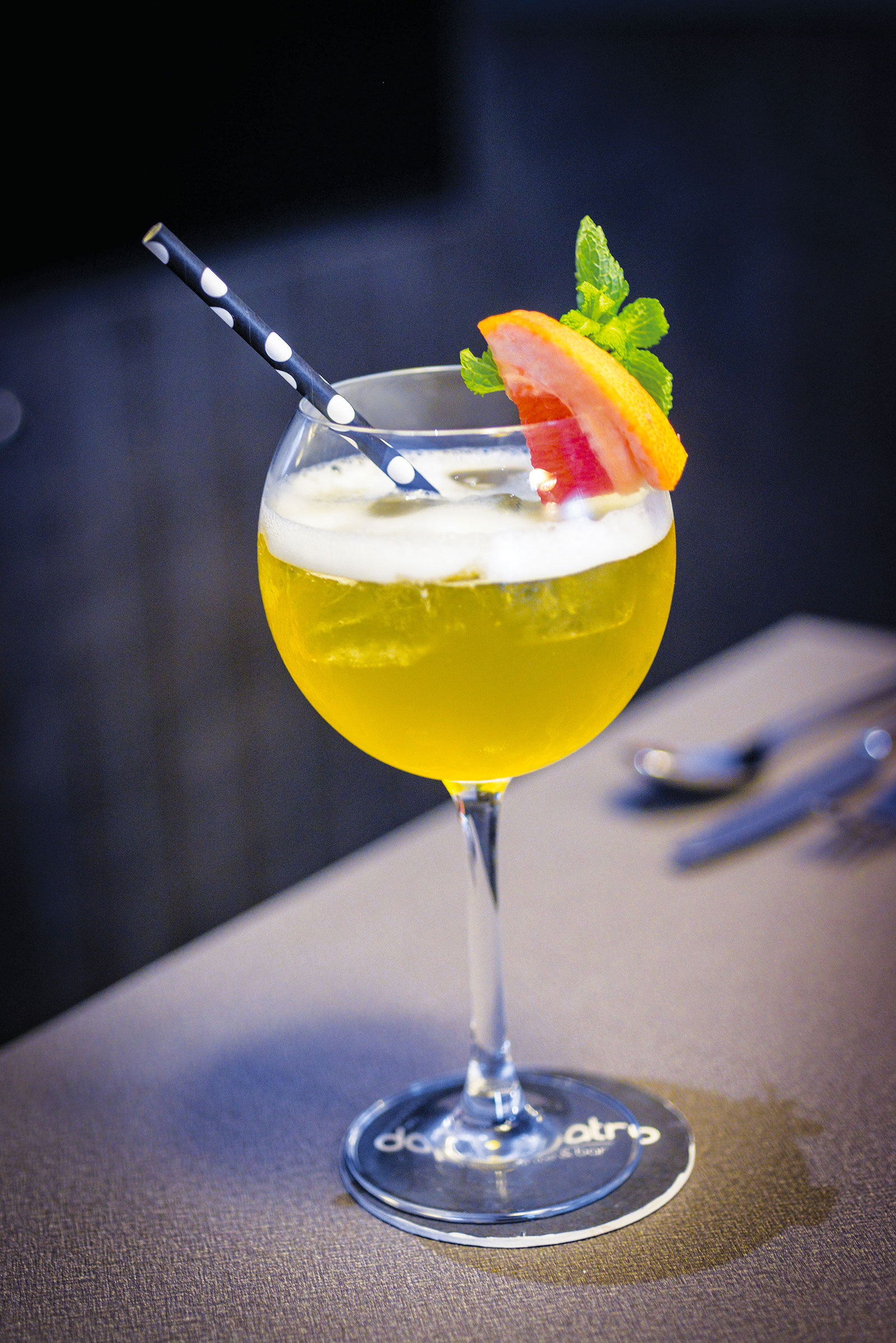 With a wide-ranging menu, there's something for everyone here. Our meal started with a freshly baked plate of focaccia while enjoying an iced lemon tea, elegantly served in a wine glass adorned with a slice of orange and a thyme sprig. We were in for a treat when the first antipasti dish was Japan Sakoshi Bay Oysters, gratinated Rockefeller style, an exquisite preparation highlighting the freshness of the oysters. They're also part of the larger Dopo Signature Seafood Platter ($38). The next dish was a generous serving of Sake Flambe Mussels ($20); locally farmed green lipped mussels with shio kombu and a delicate sake broth. 
I could easily spend a long afternoon with a couple of these plates, a basket of focaccia, and a bottle of Pinot Grigio.
Following our antipasti, we had the Pizza Verde ($24). Dopo Teatro pizzas are a work of art, starting with the right flour and the 36-hour fermentation process, creating a light, delicious and crispy crust. The Pizza Verde has a pistachio creme base, topped with mortadella, toasted pistachios and wild rocket. It's a must have!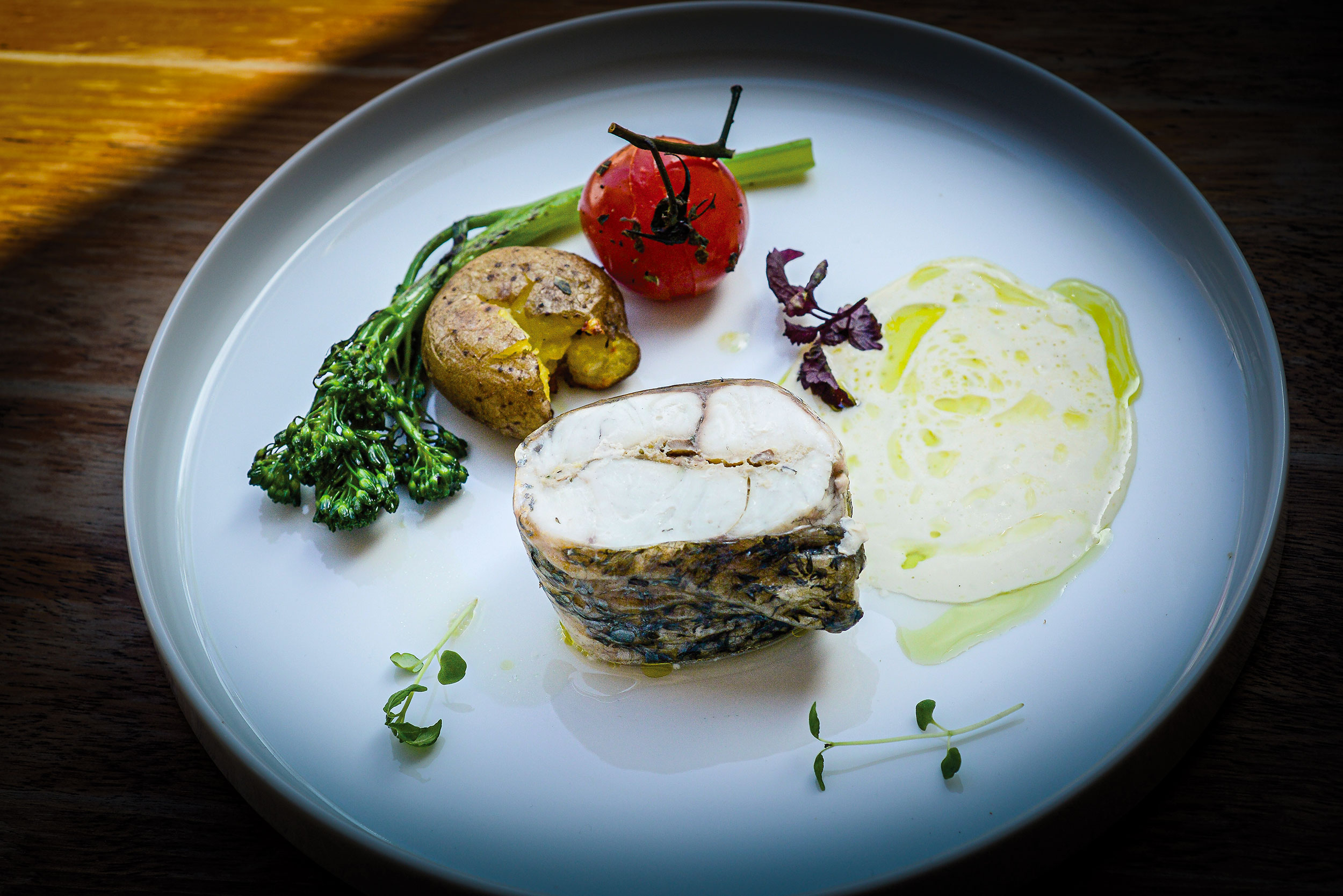 Moving on to the pasta, the Seafood Paccheri ($25) was next. Do not underestimate the simplicity of the name, this is a deeply sophisticated dish with many elements and first-class flavours. Flawlessly cooked handmade Paccheri pasta (a very wide noodle), topped with a Japanese octopus ragu, Japanese baby crabs and ice plants. The highlight of the dish is the uni foam, probably less than a foam and more of a silky and ultra-light Uni cream. This is a pasta dish I would travel across town to eat! Moving on we tried the Barramundi Ballotine Arrosto ($32), impeccably prepared locally farmed roasted barramundi served with charred broccolini, preserved lemons, leek marmalade, pesto arrabiata and roasted rosemary crushed potatoes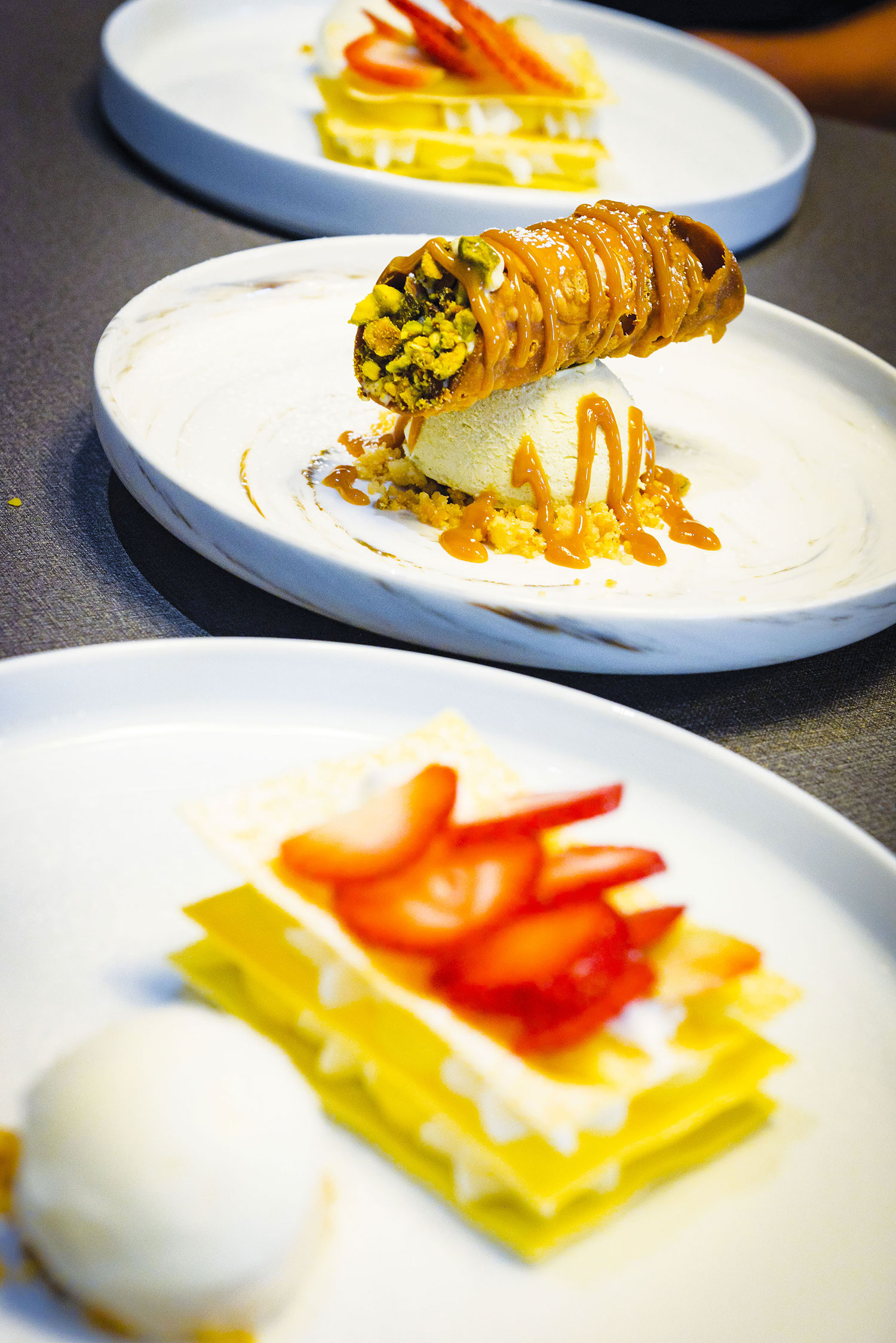 Desserts included the delicate Millefoglie al Limone ($16); thin and crunchy puff pastry with yuzu crème pasticcera, vanilla chantilly, fresh berries and lemon sorbet. The second dessert was Dopo's signature Pistachio Cannoli ($16) While rich-looking, it's a crispy and light cocoa cannoli filled with whipped pistachio ganache and topped with sea salt dulce de leche, toasted pistachios and matcha gelato.
Verdict: This bold newcomer impresses with its reinterpretation of Italian flavours, Japanese ingredients and stunning waterfront location.