Tell us about the latest cocktail list at MO BAR?
MO BAR's current Volume Three cocktail menu is inspired by our latest travels and virtual collaborations around the region, focusing on using indigenous ingredients, local spirits, traditional techniques, and modern equipment.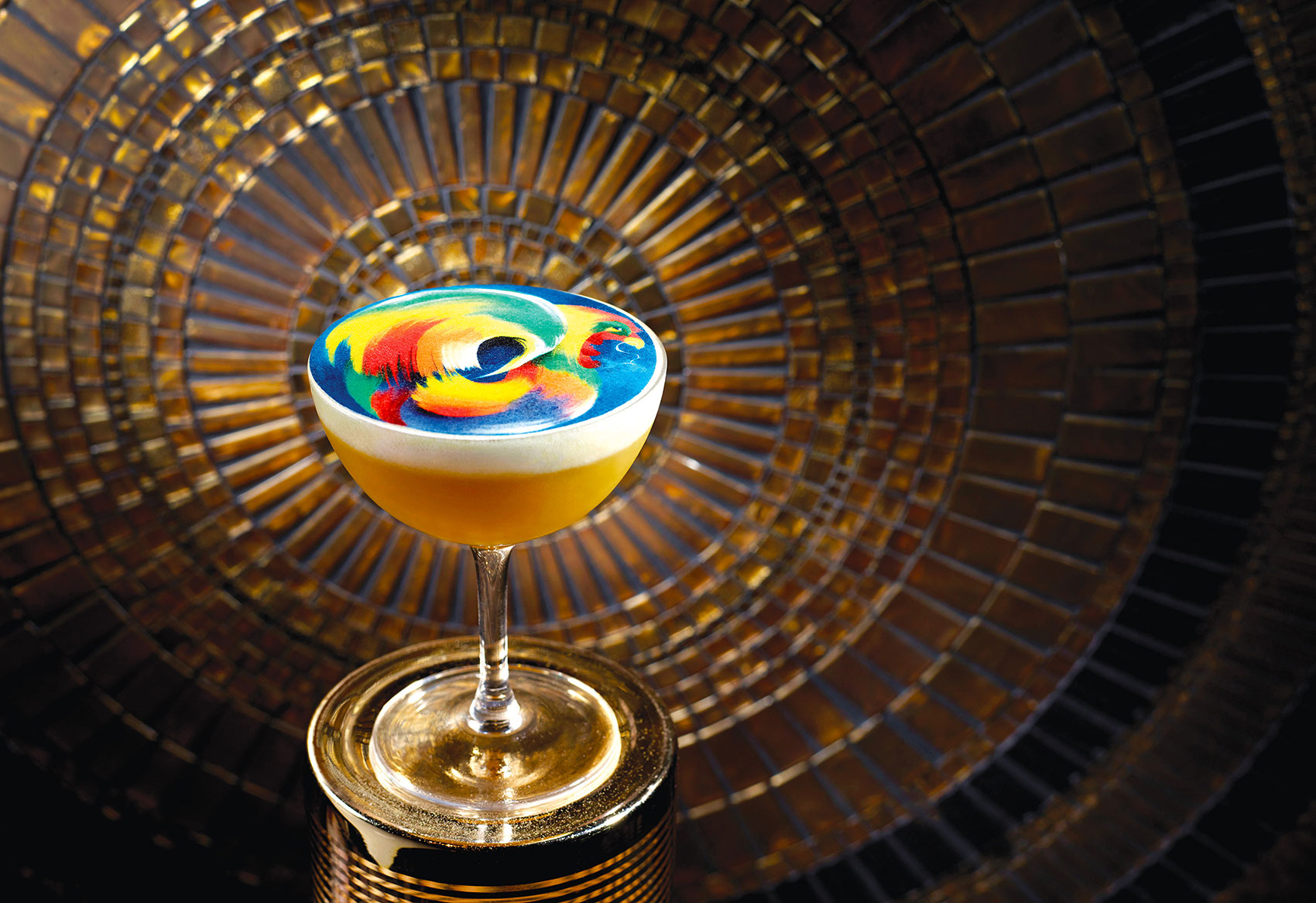 What's one drink visitors must order at MO BAR?
"SARIMANOK", inspired by the mythical creature from the southern part of the Philippines that looks after the region, bringing fortune and good favours. It's made with croissant fat-washed rum, jasmine green tea kombucha, mango and peaches, and finished with edible rice paper printed with edible ink featuring the beautiful colours of the Sarimanok and the Philippines.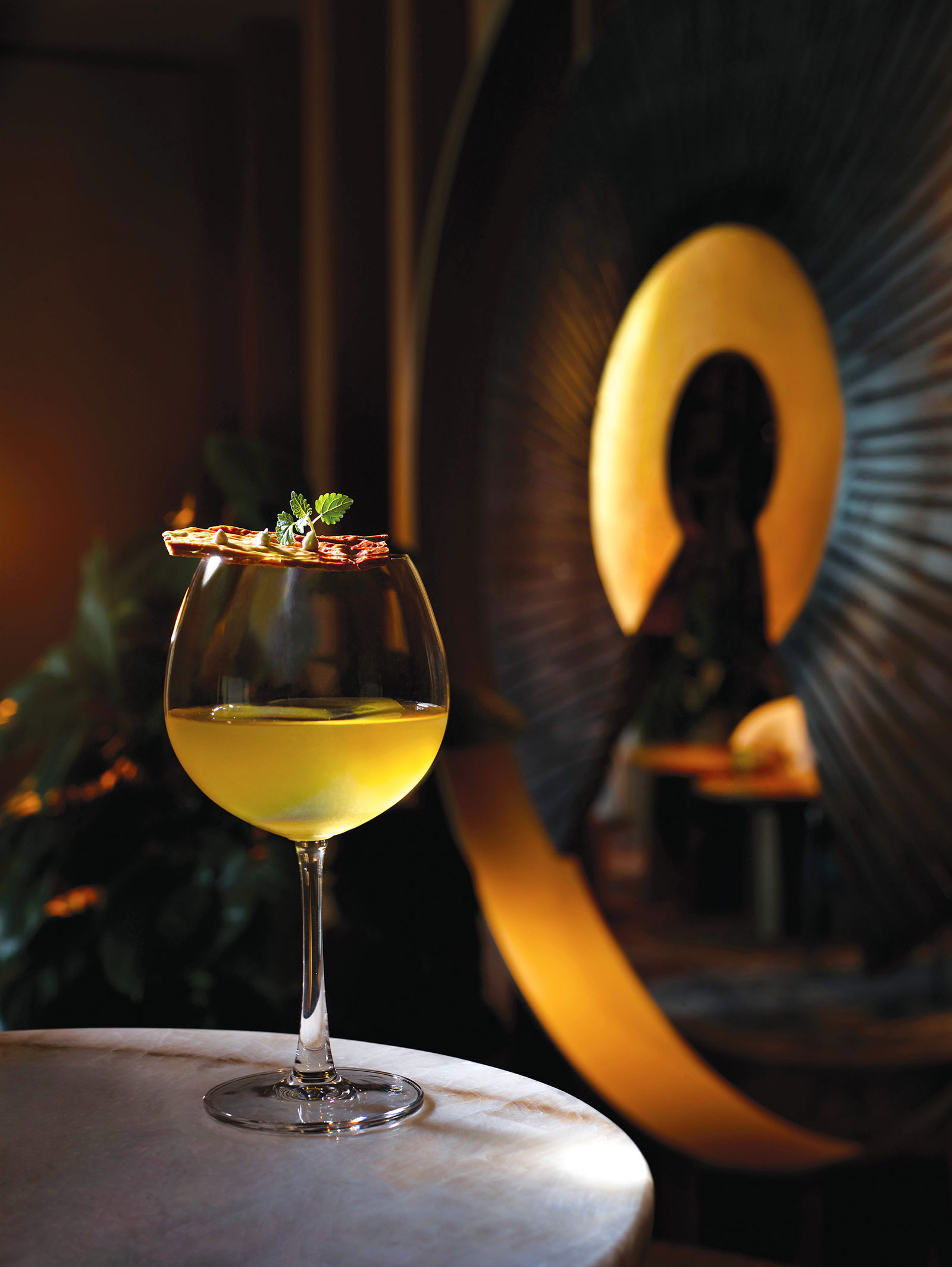 "WHITE RABBIT" is a clarified kimchi Bloody Mary. The Korean-inspired cocktail is made with poblano infused tequila, fresh tomatoes, kimchi, Korean black garlic, spices, and finished with a tomato crisp from the clarification method, topped with black garlic cream and micro shiso leaf.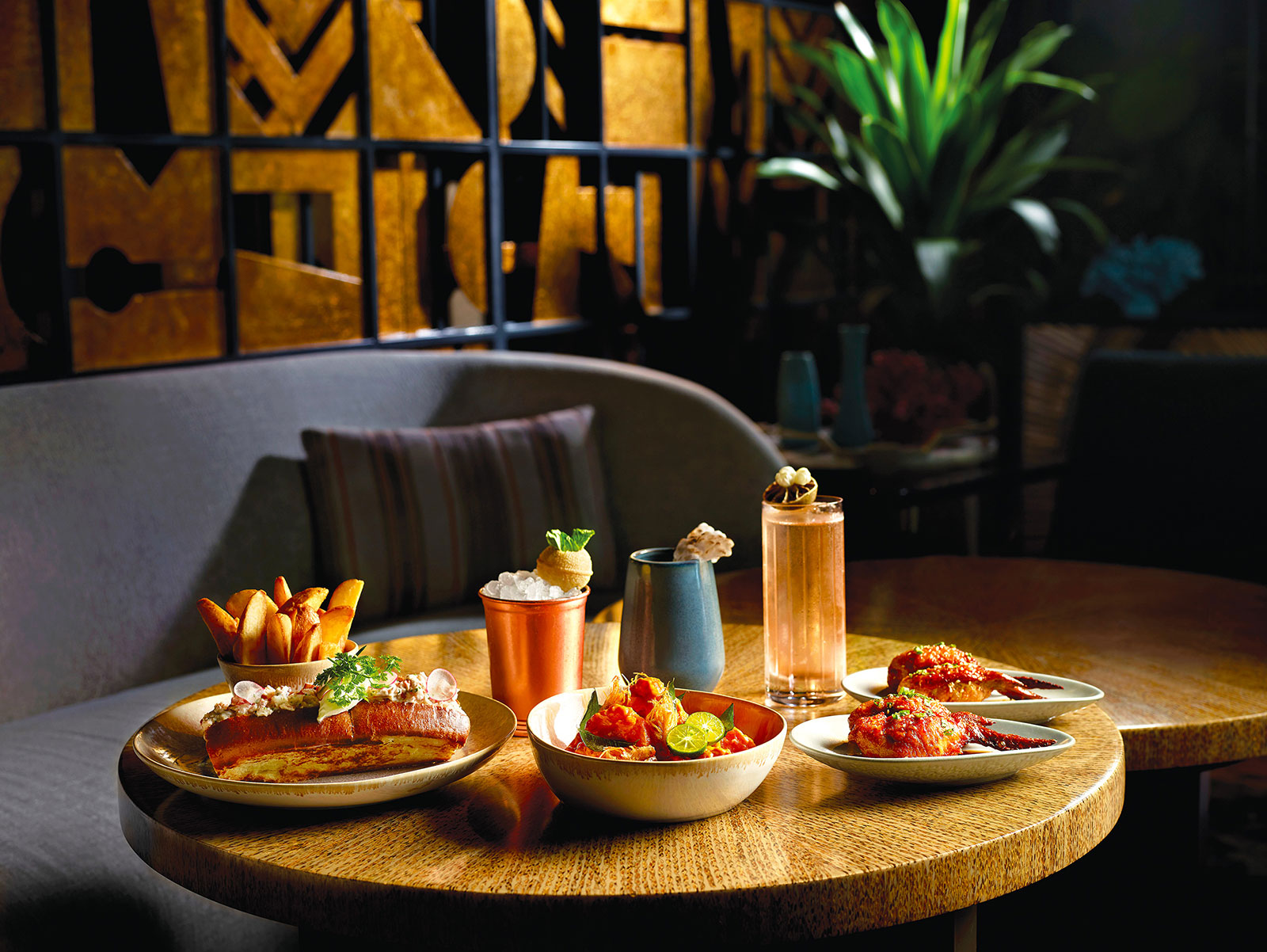 What's special about MO BAR and why should people visit?
Inspired by the Pacific Ocean, the rich culture of Asia's ports and the travellers who journey between them, MO BAR has designed a series of cocktail menus for guests to experience the rich culture and history of the region. 
We aim to give each guest a unique experience with a full menu explanation and storytelling of the nomadic journey of MO BAR's menu. Our team shares knowledge and expertise with our guests and takes them on a "Behind the Bar" tour, showing all the indigenous ingredients, unique (even hand-made by the team) vessels and modern equipment.
It's all about recognising each guest and personalising each visit. We do this by sharing small tasters of upcoming menu experiments and other sorts of fun treats and shenanigans. Once we know that guests are celebrating special occasions, the team pulls out all the special tricks… if you want to know more, come and experience it for yourself!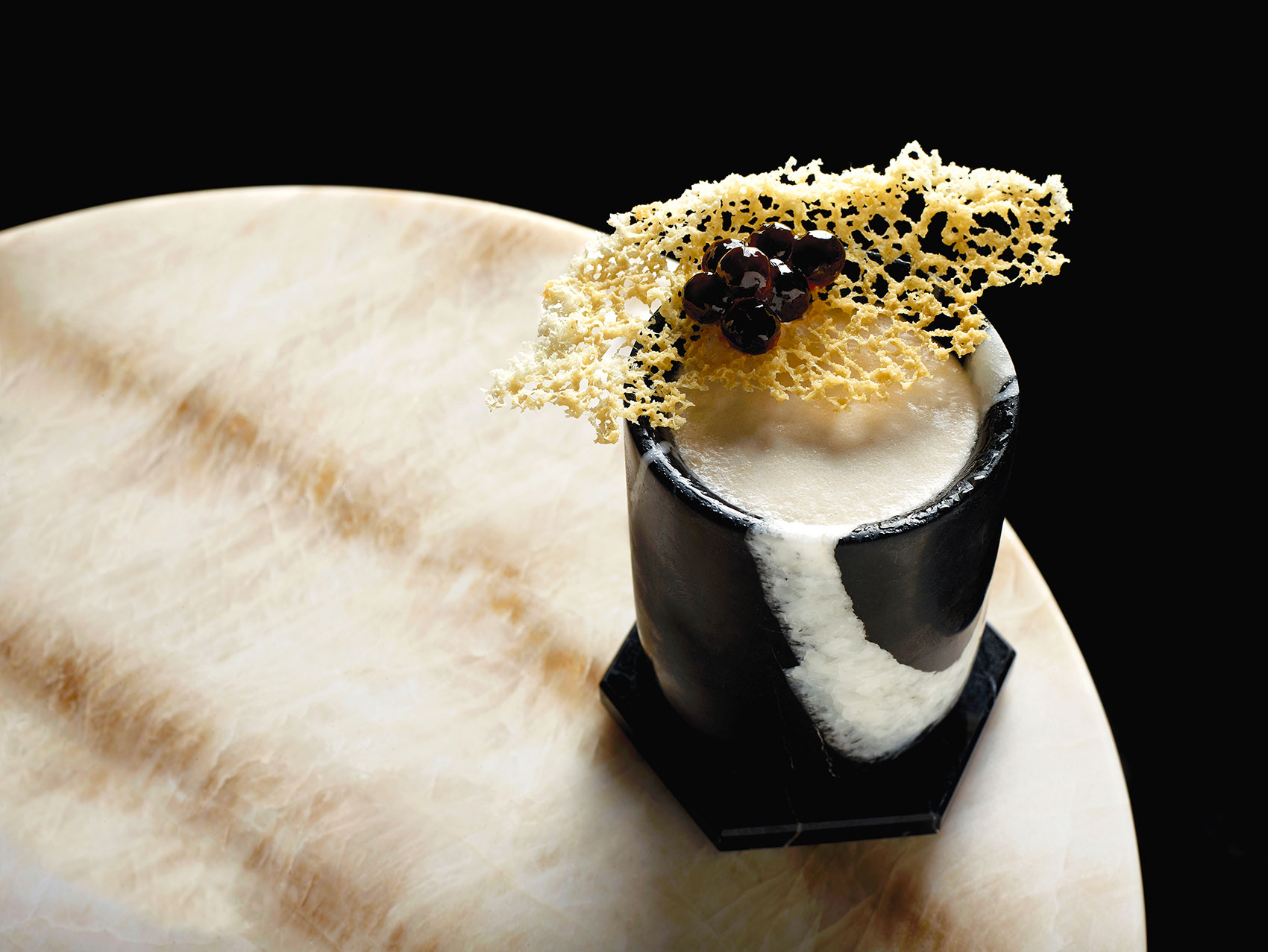 How hard has Covid been on the team?
As soon as Singapore went into the Circuit Breaker, the team and I explored opportunities immediately and were able to launch the first bottled cocktails in Singapore on our website, within 36hrs of the start of the lockdown. The positive feedback of our guests and the collaboration with our local community, such as the taxi drivers, gave us the energy to continue develop this further and we came up with a full range of MO BAR Signature and Classic cocktails. 
Besides the takeaway cocktails, we also engaged with our regular guests and clients to organise virtual cocktail classes and tastings. After the reopening of F&B in Singapore, we started with virtual bar takeovers where we featured bartenders from around the region by preparing their signature cocktails at MO BAR and vice versa.
After the launch of the new Volume Three menu, we quickly noticed that a Virtual Menu would be useful to be able to give guests an enhanced experience at MO BAR, while also showcasing our team and concept to a wider audience, outside of Singapore. 
During difficult times right now, our message is to be strong and don't give up. Keep pushing boundaries and find new opportunities that times like these provide too. It's a time to engage with the community more than ever, either physically or virtually, we all need each other. 
Adrian's Faves 
Favourite cocktail?
Smoked Boulevardier
Bar snack?
Wasabi chips
Singapore bar?
Jigger and Pony
World bar?
Bamboo Bar, Bangkok
One person you'd like to share a cocktail with?
Italian conductor Michele Mariotti