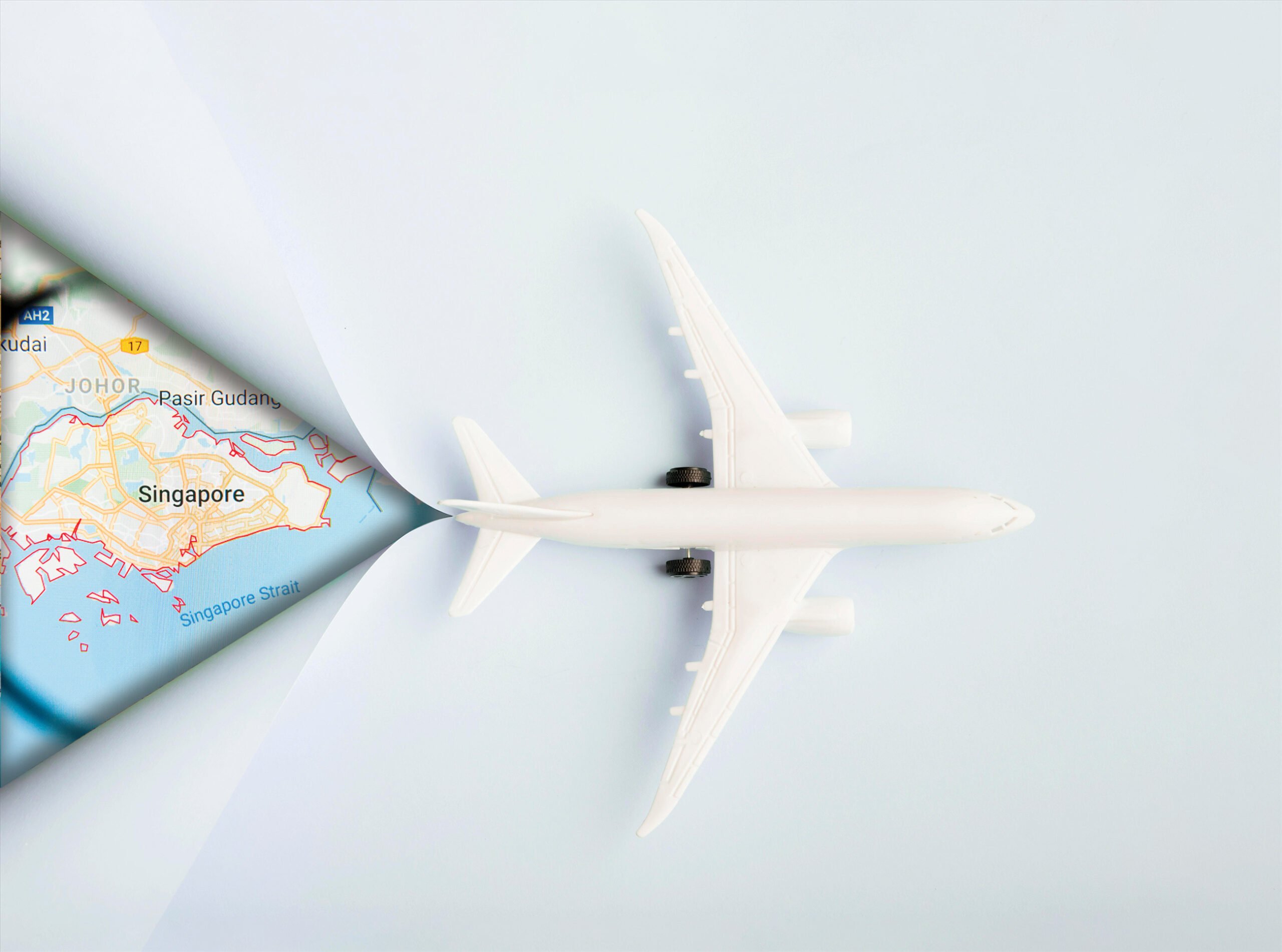 How many acquaintances do you know who have left, or are thinking of leaving Singapore right now? Chances are there's a few. As the pandemic continues, one of the major topics of conversation (sometimes the only topic of conversation left available!) is whether we're planning to stay, go, or are waiting it out to see what happens.
It's completely understandable of course; the majority of expats miss their homes, families, friends and the perfect pavlova. According to CM Logistics Singapore, which handles relocations worldwide, there has been double the number of expats leaving since the pandemic started, compared with in 2018 and 2019. "The area in which we store our customers' personal effects increased from 8,000 sq ft to 24,000 sq ft from the middle of 2020," General Manager Arvin Gul Mansukhani told The Straits Times.
With so much uncertainty, it's easy to get caught up in negativity and to lose sight of what we have around us here on the red dot. That's why we spoke to two ANZA members who've left the island to reveal what it's like to be back home and how Singapore feels from afar.
Whether your plane ticket is booked or you're riding out the restrictions, read on.
"If it wasn't for Covid we would likely still be there"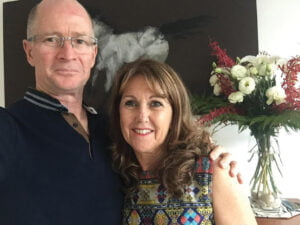 Alannah Powell and her husband Ian returned to Queensland over the summer after three years in the city-state.
"As a recently returned expat, I have to admit that I can't help looking at my Singapore experience with a little sadness. I'm not upset because I didn't have a great experience – I'm sad because of the friends I miss and that my little red dot adventure is over.
Of course, I'm enjoying being back home in Queensland, but the unbelievable friendships I made, and the journey that Singapore provided me and my husband with over our three years, will never be forgotten.
Ian and I were late to jump into expat life and were empty nesters when we decided to move there. We lived in a little apartment with a 50-metre lap pool in Holland village which was central to my husband's work, minutes from the MRT, and within walking distance to the Botanic Gardens (my happy place!). We also had our bikes with us and found cycling around the island easy and the drivers courteous. On weekends we hung out on Sentosa for lunch.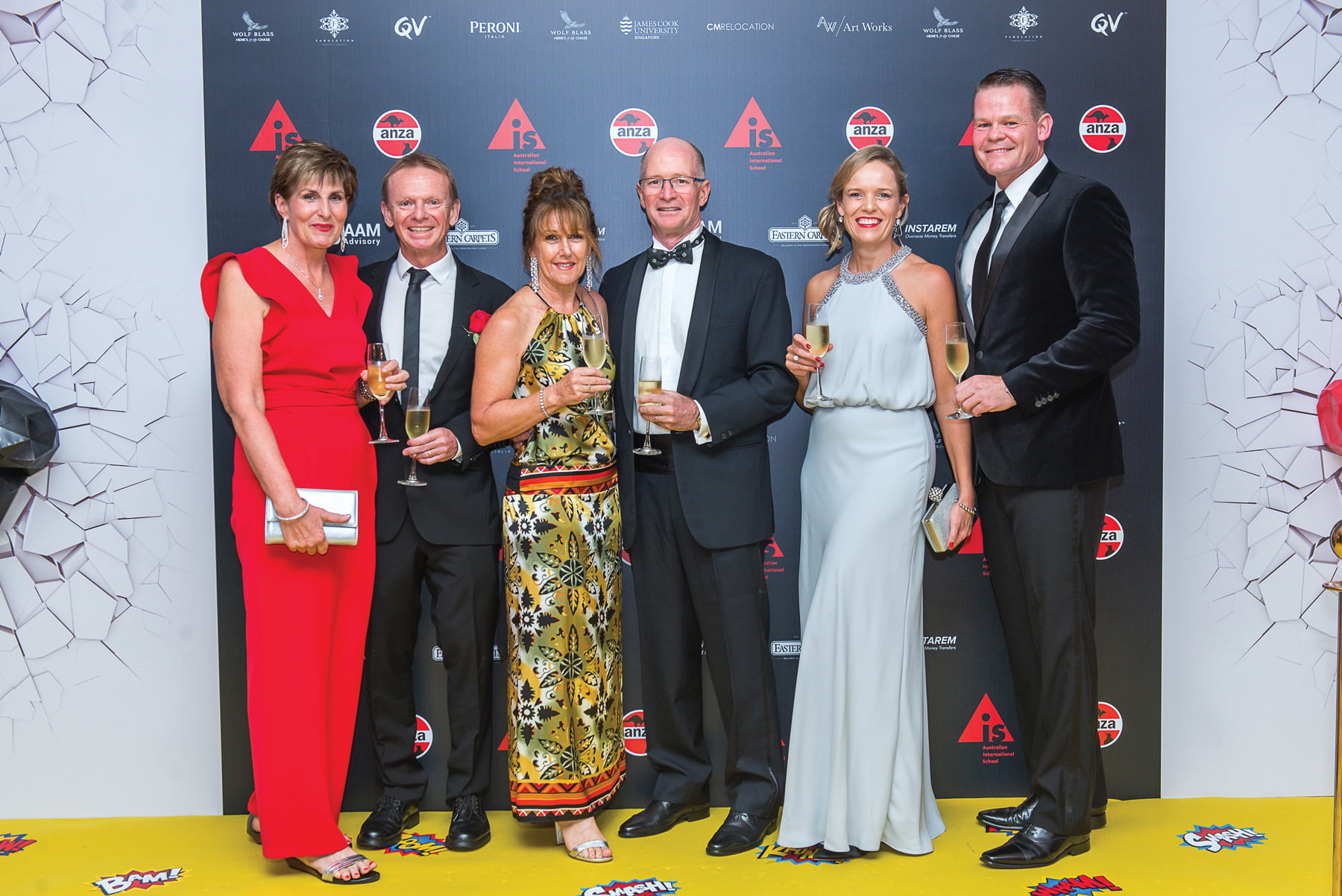 Friendships for life
We were told that Singapore was 'Asia for beginners' and a gateway to the experience of surrounding countries. We travelled to Vietnam, India, Indonesia, Thailand, Europe, and Africa, most of which were closer than getting to from Australia. However, I wasn't prepared for the culture, green spaces, history and food awaiting me. If it wasn't for Covid we would more than likely still be there.
As a member of ANZA, I signed up for monthly tours, Ladies' Nights, Busy Bees and Kill-O-Metres. ANZA wraps its arms around you and welcomes you as family. To this day I'm still on an ANZA WhatsApp group where the Singapore ladies and a few of us who have moved away still keep in touch, posting photos of our walks from around the globe. We regularly catch up on Zoom and the friendships I formed will be for life.

Always safe
Looking back, Ian and I both agree that we loved our Singapore experience. The cultural diversity was a constant education. I really enjoyed exploring the likes of Little India, the Arab quarter and Chinatown. Who knew life could be so different in just one MRT stop? I'm not sure if you can get that anywhere else. The nightlife and restaurants were so different from here on the Sunshine Coast. Rooftop bars are in abundance and the food is so diverse; having a casual hawker meal and Michelin-starred restaurants at our fingertips was a true thrill. Also, you can never take the safety of Singapore for granted. It lives up to its name, and I feel very fortunate to have always walked home late at night feeling safe.
I can't explain the sorrow I felt as we rolled down the runway. It was a surreal experience saying farewell to our fabulous life, but I look forward to visiting once we are all travelling again."
"We were extremely lucky to have made Singapore our home for a while"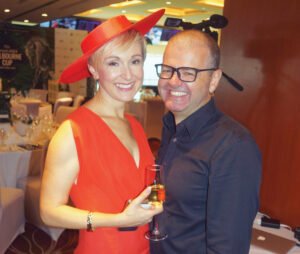 Geoff King moved from Vietnam to Singapore in 2012. He moved home to Sydney with wife Marnie Watson and their children Malakai, 14, and Zakary, 11, earlier this year in January 2021.
"We didn't leave Singapore due to Covid-19, we left to return to Australia to spend more time with family. Before we left, we lived in Braddell Heights, near to AIS. We started in a cluster-house but then found an amazing semi-detached place. The owners there were like family to us and invited us over when we were leaving for a feast of Singaporean specialties to remember. Our elderly neighbours also used to include us in their special events – they were all fantastic people and we were so sad to say goodbye.
Hidden gems
Having children, we lived a very family-orientated life, and our lives were intertwined within ANZA. During the soccer season we would spend Saturday mornings at ANZA Soccer, with Saturday afternoon for recovering from the exercise and heat. Sundays were for visiting new parts of Singapore. We were always interested in the more raw side of the island: the hidden food gems in hawker centres, the old-school outdoor shopping areas, the tropical walks in monkey-infested jungles. We were lucky to have a car (no waiting for 30 minutes in a taxi queue) which enabled us to sneak off to areas where there were less humans. Looking back on our time there, there are a few things I miss: the weather, our friends, the mixing and melting of cultures, and being able to travel. Being based in an airport city where you can get a flight quickly and easily shouldn't be dismissed!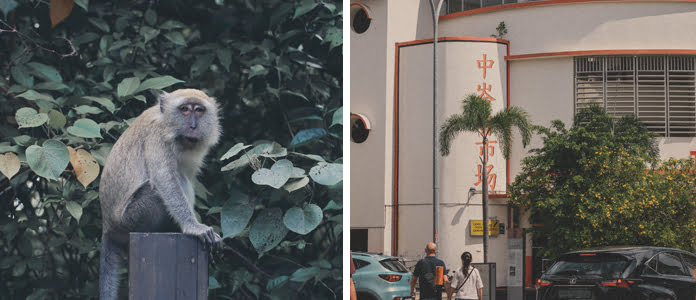 Lucky
Living in Vietnam prior to Singapore helped me to understand the trade-offs you make when living abroad. We were extremely lucky to have made it our home for a while, but I'm realistic about what was sacrificed to do that. It's a place that seems to have it all under control – from the safety on the streets to the very cautious and managed response to the pandemic.
Leaving Singapore for overseas is not an easy choice for many expats now. Lots of jobs have changed or disappeared in the last year and a half. We were away from Australia for a long time, and visiting for two weeks in winter didn't prepare us for lockdown in a small apartment with two older children.
Also, we were shocked by the price of real estate in Australia. We'd saved hard to be in a good position to buy a home, but we were not prepared for the insanity of the Sydney property market.
If you're considering a move from any country, I'd say that there will be greener grass somewhere else, but you will never find it as well looked after and maintained as it is in Singapore."