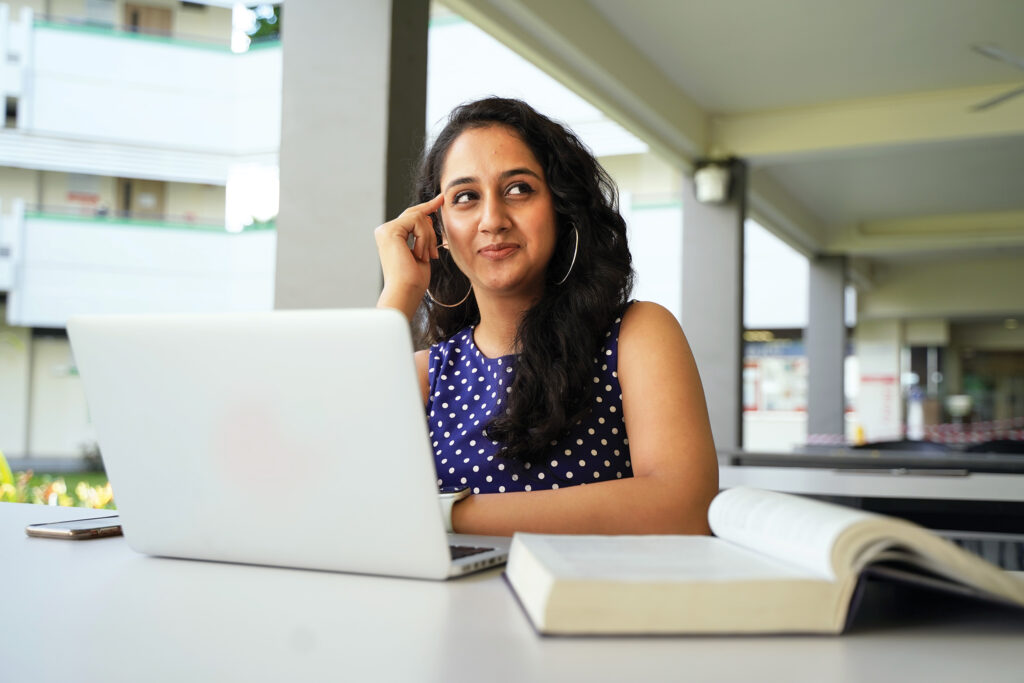 The world of business moves at a rapid pace and can often be demanding. Many organisations are accustomed to high-pressure and sometimes ruthless work environments to drive their success, however, the workplace is experiencing a shift. Companies are embracing new ways of operating, and in turn the needs of staff and consumers has changed. To remain a key player, business leaders will have to adopt a more science-based approach to practices.
In response to the ever-evolving organisational culture, and to help professionals stay ahead of the curve, James Cook University (JCU) in Singapore has introduced the Master of Psychological Science (Majoring in Business Psychology). While similar to organisational psychology — where you study the structure of an organisation and the ways staff interact — the emphasis in business psychology is broader and more versatile in application.
The programme is still rooted in psychological science. It ultimately remains a scientific discipline where students explore scientific methods and psychological theories, and then use these concepts to help organisations and businesses perform better. In return, businesses can achieve improved results and attain greater outcomes for their employees, customers and stakeholders. In short, it's a win-win.
The Master of Psychological Science (Majoring in Business Psychology) is presently the only dedicated business psychology programme offered in Singapore. It's more well-rounded and adaptable compared to a Masters in Human Resource Management or other areas of psychology and it can be completed within one year in a full-time capacity.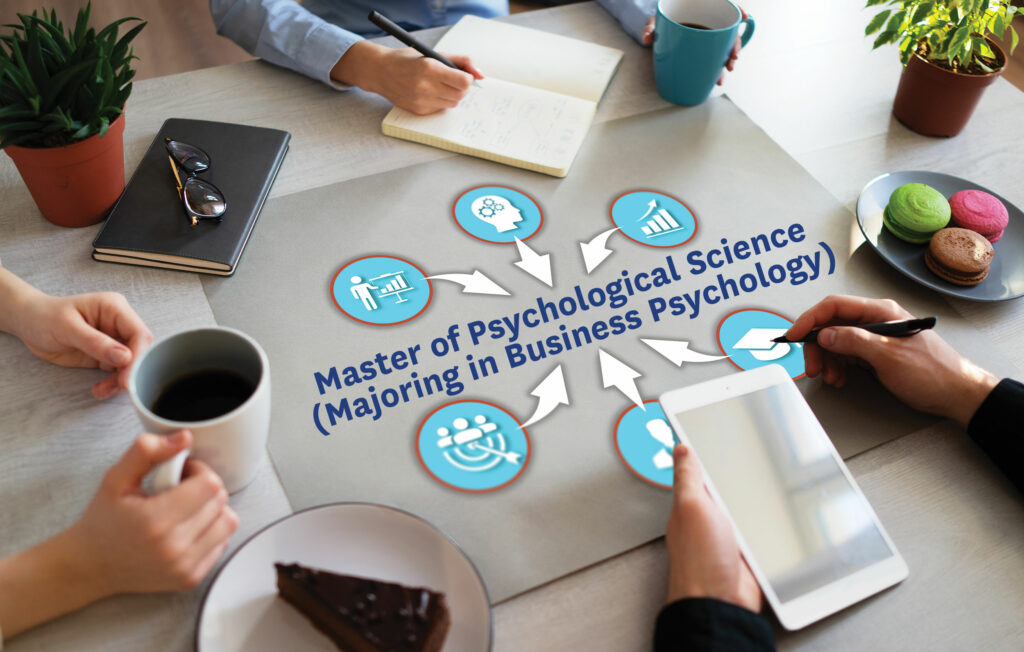 Stronger communicators
While organisations must learn to adapt to new technologies, the human side of business similarly needs to adapt and develop. After all, psychological science encapsulates many different aspects of business, from negotiation to nailing that sale to understanding the expectations of the customer.
Through the use of scientific knowledge in psychology, students will learn techniques to help them understand people and the workings of the human mind. Fully-educated, aspiring business leaders can take their newly-acquired wisdom to enhance organisational culture, create efficient workflows, grow robust and happier teams, deliver effective outcomes, and more.
"The programme will prepare graduates to become stronger communicators, have a clearer appreciation of workflow and people dynamics, appreciate the range of perspectives of internal and external stakeholders and, importantly, they'll have the skills to apply a science-based approach to achieving positive organisational outcomes," says Professor Abhishek Bhati, Campus Dean and Head of Learning, Teaching and Student Engagement at JCU in Singapore. "Graduates will be able to use interdisciplinary knowledge from human psychology in any business setting, resulting in a motivated workforce and satisfied customers as well as partners."
He adds, "In addition, this programme allows students to learn, try and apply, reflect, apply again, and master. The focus on active (and interactive) learning in a technology-enabled environment will set them up for a diverse range of career pathways and professional opportunities in the future."
By providing students with the opportunity to learn essential foundational scientific theories, as well as enabling them to contextualise and understand how they can be applied to everyday scenarios, they'll be prepared to readily adapt, solve problems and achieve desired results across a variety of organisational and professional settings.
Furthermore, the Major in Business Psychology integrates research practice to core business activities such as management, human capital, and marketing, allowing students to gain practical, real-world experience which can easily transition into their careers when they move into employment.

Preparing for the future
Graduates of the Master of Psychological Science (Majoring in Business Psychology) programme will find themselves equipped with the prowess to take on a wide variety of roles and business functions. These can include operations, marketing, talent management, employee engagement, customer relations, leadership development, maintaining health and wellbeing at work, and coaching. Skills in these areas are especially crucial to current managers or people who aspire to move into a leadership or management position. Professor Bhati continues, "The design of the course respects the changing world we live in, and the dynamic nature of the research enables evidence-based practice."
Ultimately, tomorrow's business leaders will need to understand how to bring communities together, care for people, and to offer work that enriches people's lives. A new approach towards humanity at work is coming of age. The very best managers can glean insights to the human mind while tapping into their own humanity and empathy, as well as leverage logical, scientific principles—after all, it's widely believed that a business is only as good as its people. It's critical for organisations to place greater emphasis on human connection, and for an effective leader to be able to understand workflow dynamics, colleague relationships, and to appreciate alternate perspectives offered by external collaborators, partners and customers. The future certainly starts here.
To learn more and find further details about the Master of Psychological Science (Majoring in Business Psychology) offered at the Singapore campus of James Cook University go to jcu.edu.sg