The red dot may be small, but (despite popular belief) there is always something new to try – you've just got to know where to find it! From charming neighbourhoods to fascinating heritage, new food flavours to pockets of local culture, there's a lot to explore in Singapore and learn about. ANZA Tours are available to ANZA members and non-member and are dedicated to showing you a different side of Singapore in style. Get your comfy shoes on, grab a water bottle, and let our experienced and knowledgeable tour guides show you the way. Click on the links below to book directly, or drop us an email at info@anza.org.sg and we can save you a place.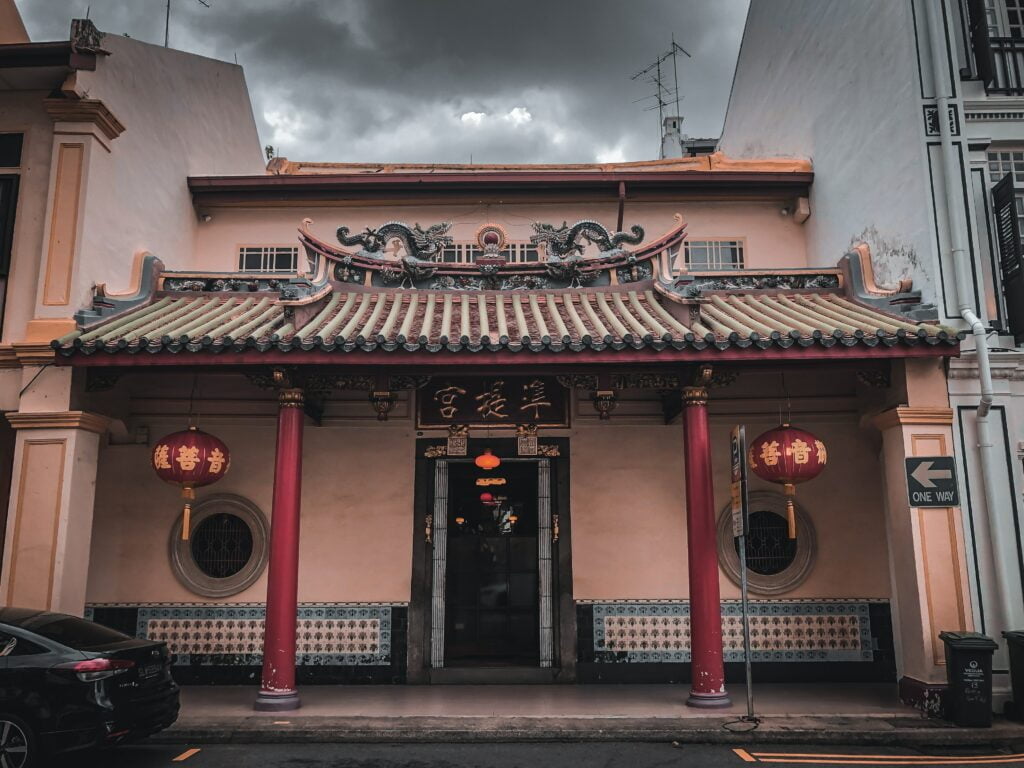 Chinatown
Chinatown is always fascinating, yet it really raises its game during the run up to the Chinese New Year celebrations. drop by a bakery for traditional Chinese cakes, meet sellers of incense and paper money, and visit a clan house and a Kuan Yin Temple. Our guide will explain the customs, taboos and traditions of this exciting and colourful holiday as you wander through Chinatown, learning about the history of the area. You'll have the chance to eat at the famous Smith Street Noodle Shop (at your own expense) and soak up the  atmosphere. The tour ends at the Chinatown Complex.
Date: Tuesday 25 January
Time: 3pm–6pm
Meet: 2.50pm at the pergola in front of Block 3 and behind the bus stop, at the corner of Neil and Everton roads. Nearest MRT is Outram Park
Cost: $45 ANZA Member, $50 Non-Member
Monkey God's Birthday in Tiong Bahru
Tiong Bahru is one of Singapore's most charming and chic Art Deco housing estates. Home to the Tiong Bahru Monkey God Temple, it was founded in 1920 in a small attap hut. This tour takes us to witness the festivities that surround the Monkey God's Birthday, as well as to explore the estate. Stroll along the narrow streets and glimpse old family businesses, meet Alice Wang the cobbler who conducts business from her street level window, and taste Mrs. Cheng's award-winning Gula Melaka Chiffon Cake. See murals by Singaporean artist Yip Yew Chong and uncover the location of the air raid shelter built before the war. We'll end at the wet market where you can taste local food at your own expense. 
Date: Wednesday 16 February
Time: 9.30am to 12.30pm
Meet: 9:20am, Tiong Bahru MRT Station, Exit B next to McDonalds
Cost: $45 ANZA Member, $50 Non-Member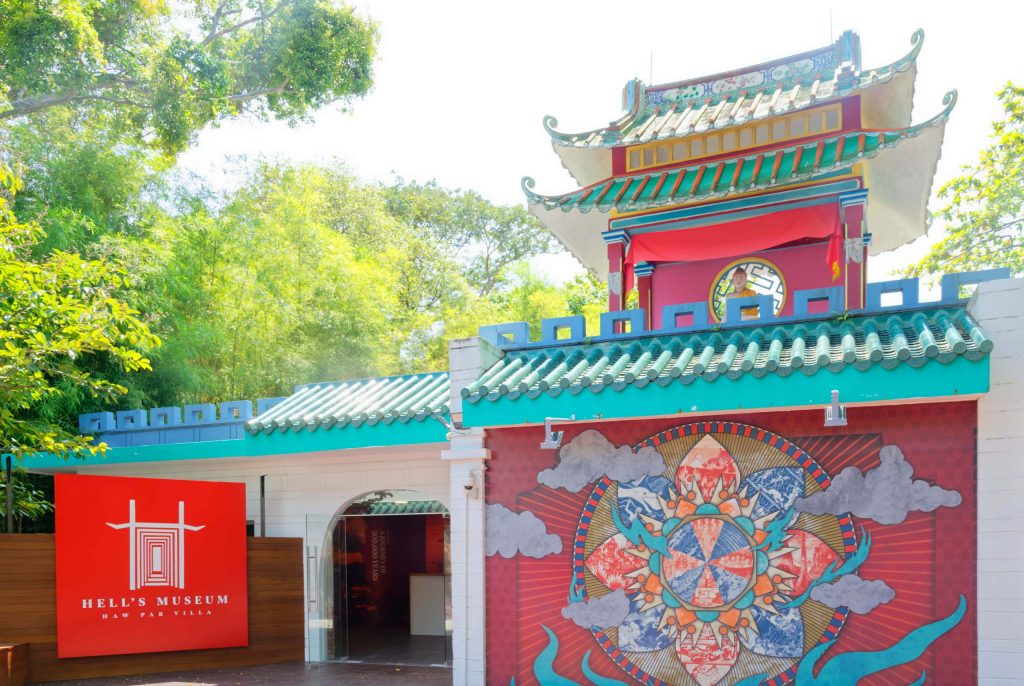 Hidden Gems of the West
If you consider travelling as far as Bugis adventurous, then you'll be astounded by the happenings in the hidden gems in the western part of Singapore. Back in 1937 it was home to a Tiger Balm Garden which is today known as Haw Par Villa. We mean it when we say there's nothing else quite like it, with its 1,000 statues (and the rest!) and 150 dioramas that dramatise Chinese legends and folklore. The sculptures are a reminder to walk the straight and narrow and are lessons on virtues and morality. Join us on tour to experience this true wonder, before we head to the biggest wholesale centre in Singapore for vegetables and fruits – bring a big bag! Tea break will be at your own expense.
Date: Tuesday 22 February
Time: 9.30am–12 noon
Meet: 9.20am, bus stop in front of Haw Par Villa MRT Station
Cost: $35 ANZA Member, $40 Non-Member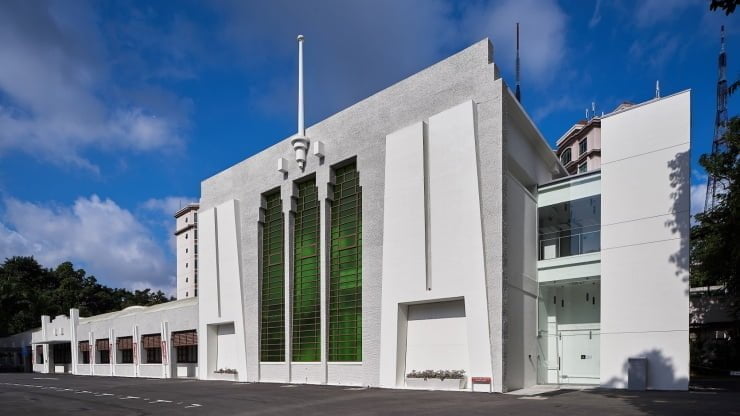 Ford Factory & Changi Chapel & Museum
Our visit to the Changi Chapel and Museum Follow take us back to the historical events which led to the fall of Singapore into the hands of the Japanese on 15 February 1942. Here we'll learn about the hardships of the prisoners, and how they managed to keep their spirits up in order to survive. We'll then drive to the Changi Beach massacre site where the ethnic cleansing known as Sook Ching took place. Our last stop will be at the former Ford Factory. This Art Deco factory was Ford's first motor car assembly plant in south east Asia, and it also became a temporary Japanese headquarters during the war. It was here that Lieutenant General Arthur E. Percival and his men met General Tomoyuki Yamashita and signed the surrender papers in the boardroom.
Date: Saturday 26 February
Time: 9:30am–13:00pm
Meet: 9.20am at the  carpark entrance of Newton hawker centre
Cost: $90 ANZA Member, $100 Non-Member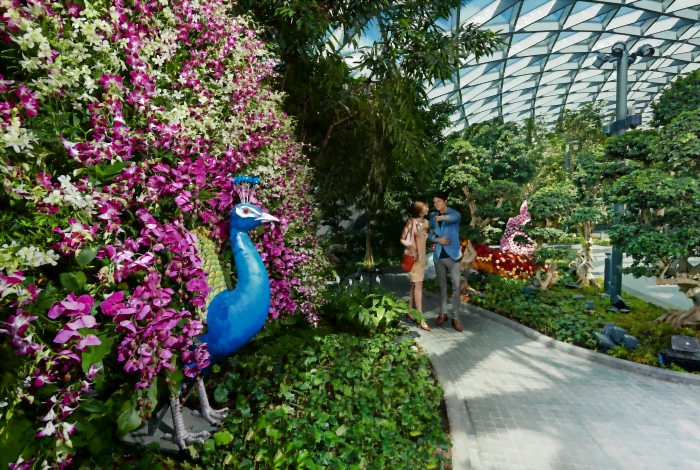 Jewel Changi Airport 
Yes, we know the idea of heading to Jewel at Changi Airport might feel a little painful right now. But this fascinating building is a wonder to behold and a fabulous place to hang out for a few hours (even if you'll be going back home afterwards). Since Changi Airport opened in 1981, it has won awards for best airport in the world. However, in October 2019 it went stellar when Jewel officially opened. During this tour you'll learn about the history of the airport, the construction of and the architect behind it, Mr. Moshe Safdie, and how an open air carpark basically transformed into five levels above ground and seven levels below. You'll visit the Rain Vortex, Canopy Park and Forest Valley, home to over 2,000 species of trees and plants. And there'll be no PCR tests involved whatsoever.
Date: Wednesday 2 March
Time: 10.00am to 12.00pm
Meet: 9.50am, Changi Airport MRT, Exit-T3 departure hall on L2
Cost: $30 ANZA Member, $35 Non-Member