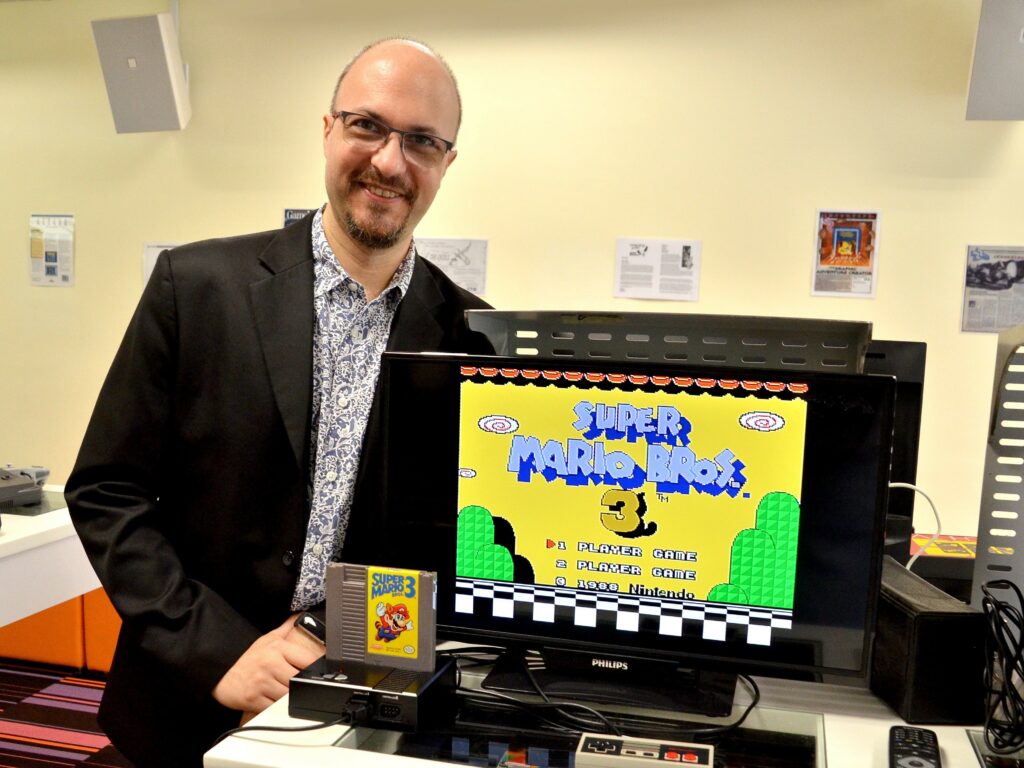 We all know that video games are immensely popular, propelling the video games industry to become a multi-billion-dollar industry that is larger than the film and music industry combined. So it may come as no surprise that while the Covid-19 pandemic has had a devastating impact on numerous businesses around the world, the gaming industry not only survived, but it thrived. People turned to gaming for entertainment, stress relief, relaxation, and a connection to the outside world amidst lockdowns and isolating safety measures.
As such, it's a good time to join the gaming industry. After all, video games have a wider audience than ever — with an array of consoles and platforms that they release on, digital distribution, the rise of mobile gaming, as well as the increasing ease to create gaming PC set-ups.
Earn a career in gaming
If you enjoy playing video games and want to design your own or otherwise be involved in the processes, it makes sense to turn your passion into a living by joining the gaming industry. Thankfully, the Master of Information Technology (Majoring in Interactive Technologies & Games Design) at James Cook University (JCU) in Singapore offers a way to gain expertise and knowledge of the industry, and eventually earn a career in it.
"Currently, JCU offers part-time courses specifically designed for IT professionals who want to upgrade to a technical IT degree. Sales, business development and e-commerce professionals may also enroll if they want to make a career change to work in the booming digital space, e-commerce, or gaming industry," says Associate Professor Roberto Dillon, Academic Head of Science and Technology at JCU, Singapore. "IT is a field with unlimited possibilities in constant evolution. That's why we are not limiting ourselves to the classroom, but we've built a learning environment that is truly unique and hard to match anywhere else."
The Master of Information Technology (Majoring in Interactive Technologies & Games Design) equips students with practical and relevant information technology skills — such as internet fundamentals, web design, multimedia, computing, networking, and software technologies. At the same time, the programme also focuses on both the front- and back-end integration of interactive technologies — including Web 2.0 applications, Digital Media, Web/Mobile Technologies and platforms, 2D/3D Graphics, Animation, Games Design, Computation Arts, Interactive Visualisation, Autonomous Simulation, and Virtual Worlds.
Skills & knowledge for students
These broad offerings help students develop an advanced skill set and forge valuable connections among their peers. Additionally, by applying these skills and knowledge, students can build out their portfolio that features their abilities. For example, students can create smaller games on their own to showcase their experience, which would increase the chances of being hired with an employer.
What's more, the Singapore campus of JCU hosts the only video games museum in Singapore. The museum features gaming's rich history through informative posters and hands-on opportunities with well-known retro consoles like the original Xbox and the Super Nintendo Entertainment System (SNES), to older and more obscure ones like the Vectrex and the Magnavox Odyssey. Handling these systems, along with their accompanying games and related paraphernalia, may allow students to gain a deeper understanding of the inner workings of video games. Between both staff and students, the tight-knit gaming community at JCU, Singapore that rallies around JCU's passion for gaming is also a good way to share ideas and gain extensive knowledge. They can even provide helpful feedback if you have prototypes of video games you've created that you'd like to share.
Learn more about the Master of Information Technology (Majoring in Interactive Technologies & Games Design) as well as more Information Technology courses offered at the Singapore campus of James Cook University.