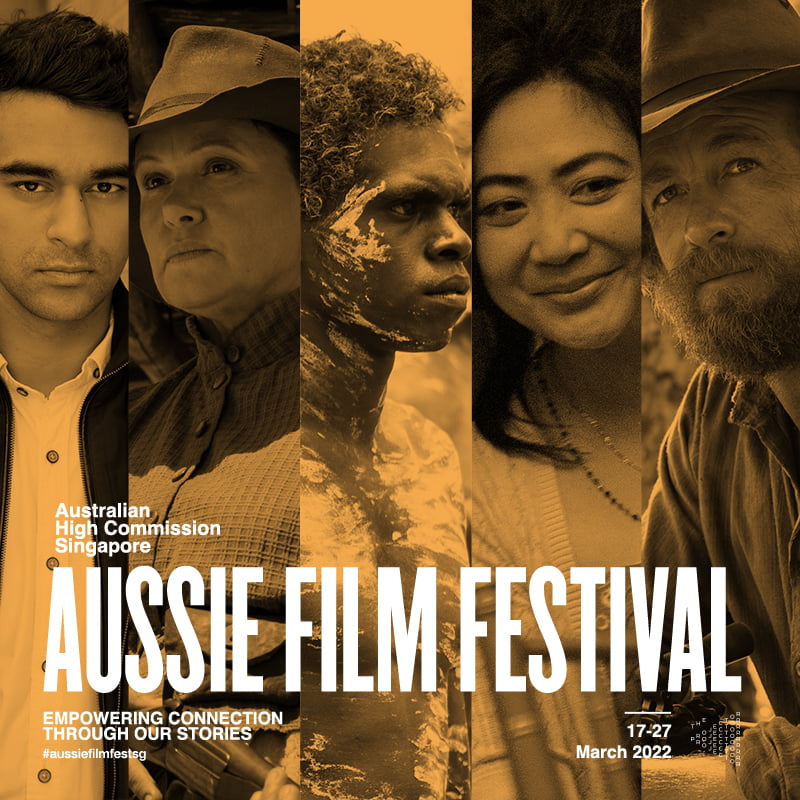 Film buffs and lovers of all things Oz rejoice! The first edition of the Australian Film festival comes to Singapore this month. Brought to us by the Australian High Commission and presented in tandem with Harmony Week in Australia to celebrate Australian multiculturalism, expect contemporary films that reflect Australia's rich cultural diversity.
The festival features four films that are built on inclusiveness, respect, and a sense of belonging.
First up is Stephen Johnson's High Ground, a frontier truth-telling film that recounts the story of Travis, a former WW1 soldier turned policeman in a remote landscape of Northern Australia, and a young Aboriginal man, Gutjuk as they hunt down the outlaw Baywara, the most dangerous warrior in the Territory, Gutjuk's Uncle. There's also a live virtual Q&A session with producer/actor Witiyana Marika (Yothu Yindi's Elder and frontman) and director/producer Stephen Johnson.
Leah Purcell's The Drover's Wife: The Legend of Molly Johnson is another frontier film offering a powerful new interrogation of Australian history and a universal story of what a mother will do to protect her children.
Singapore-born Australian director Joy Hopwood's two films at the Aussie Film festival, Rhapsody of Love and Get A Life, Alright! go way beyond romantic schmaltz with Get A Life, Alright! highlighting the themes of female friendships and mental health.
It's time to virtually travel back to the homeland (just don't forget your snuggly blanket – we all know Singapore's cinema temperatures do not replicate those back in Oz!)
The Aussie Film Festival takes place at the Projector Cinema from 17 March – 27 March and there are two screenings for each film. Find out more on Facebook. Purchase tickets here.