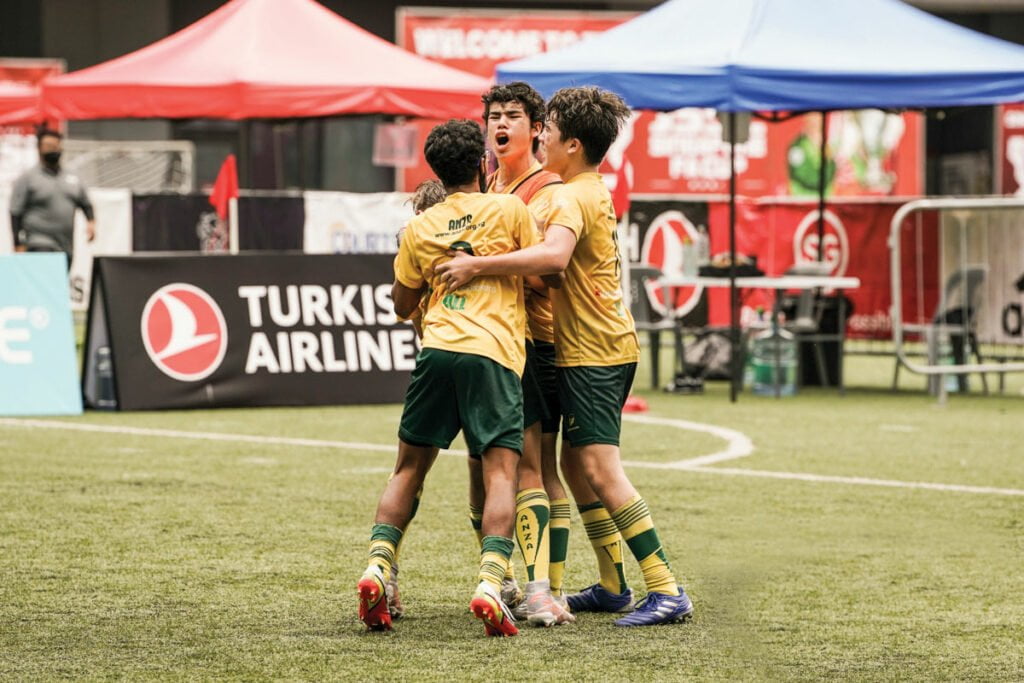 After a seven-month hiatus since the pandemic's Delta phase prematurely ended last season's JSSL 4v4 League, ANZA Soccer's older age groups had their first opportunity to play competitive matches again at the JSSL 4v4 FA Cup, held back in December at Our Tampines Hub. Thirteen boys' B12 to B17 teams and three girls' G13 and G14 teams played a total of 16 practice matches in preparation. After so many months of training only in groups of five (and even groups of two), getting back to team playing, even in a modified format, felt like a real milestone.
The format of the tournament brought its own challenges. The group stage was used to separate teams into Cup and Plate participants and seed them based on their results. As in the real FA Cup, this resulted in lower-division teams pushing above their weight against top-division teams in their age group: for instance, the sixteenth-ranked team had to play the first-ranked team in the Sunday Cup knockout stage.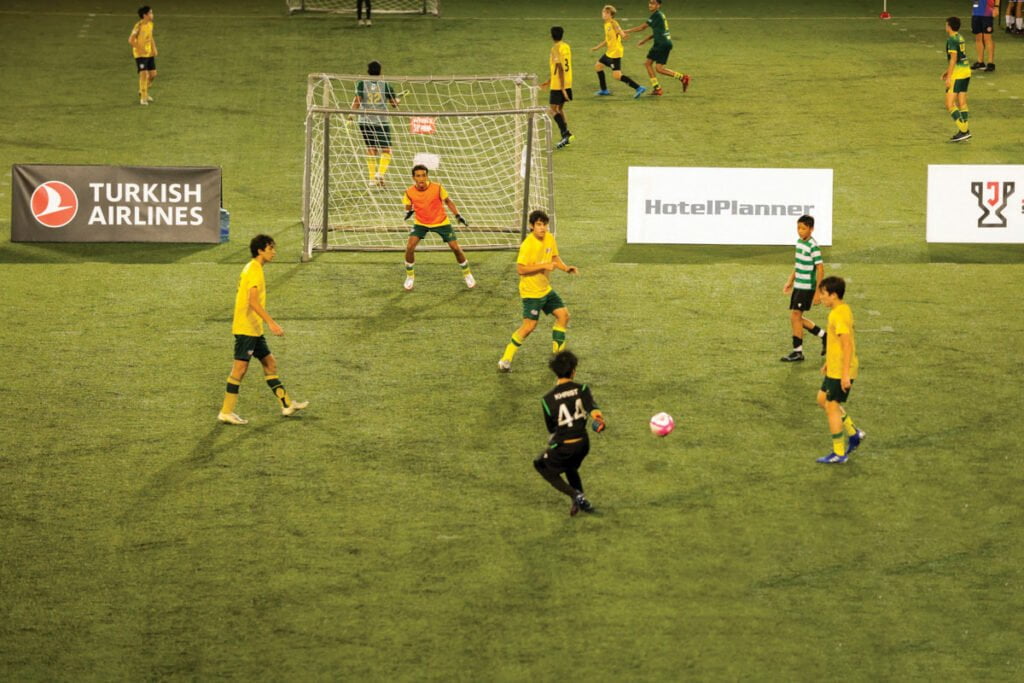 All matches were live-streamed so parents could watch their kids battling it out on the pitch. Notable results were our B12s making it to the Cup against very strong competition; our B17s first 2004 team (including boys who have played for ANZA for over 10 years) playing their final match in a JSSL-organised event, losing an extremely close match against eventual winners SF; the G14 and second G13 teams winning their Plate competitions; and the first G13 team finishing Cup runners-up.
"Our strongest age group, the B14s 2007, had a great run, with all four teams making it into the Cup competition"
Golden goal
Our strongest age group, the B14s 2007, had a great run, with all four teams making it into the Cup competition. The B14 ANZA Gold team played all the way to the Cup final, meeting two of their group-stage opponents, Sporting and Lion City Sailors 1 (in the semis), and playing two more Lion City Sailors teams in the round of 16 and final. With Duco scoring early followed by a contentious late equaliser, the semi-final went into extra time. In the 3 vs 3, the boys gained the upper hand and Thomas scored the winning golden goal.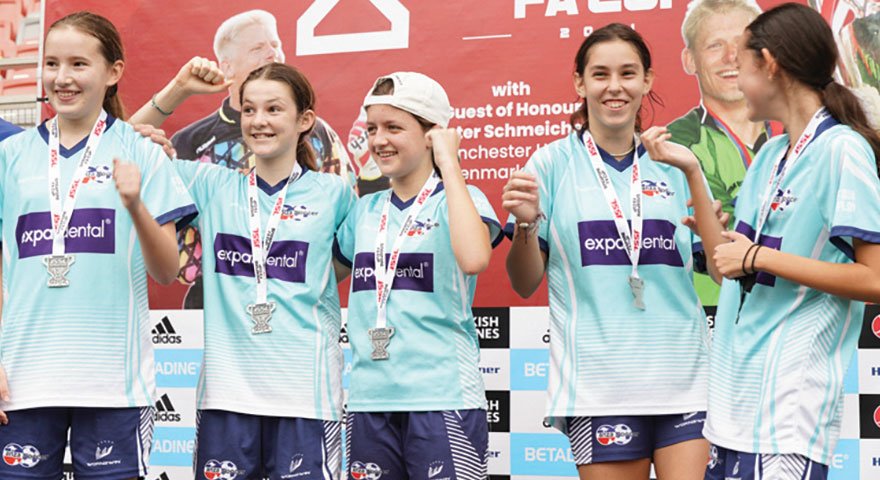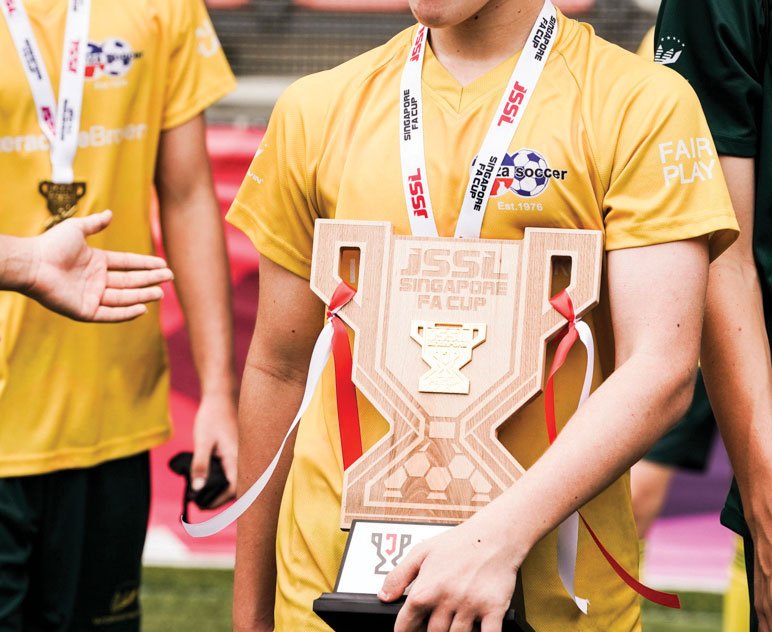 The B14 Cup Final started well, with the ANZA lads taking an early lead on a goal by Richie, followed by a quick equaliser. After Richie left the pitch injured, we continued the second half 3v3, per tournament rules, given ANZA had only three fit players available. Two clever long lobs by the Lion City Sailors' goalie resulted in a 1–3 score with only five minutes to play. Our boys' will to win was clear as Bill, Alex, and Thomas battled back to 3–3 at full time. In another golden-goal overtime, our boys had more left in the tank. A confident pass-around resulted in a well-worked Cup-winning goal by Alex.
All teams had a great tournament weekend at a brilliant venue graced by the presence of a very special Guest of Honour, famed Danish national player and Manchester United goalkeeper, Peter Schmeichel. Win, lose, or draw, our players did ANZA proud, and we look forward to more competitive opportunities for these keen young footballers.
Big thanks to ANZA Soccer Competition League Sponsor Interactive Brokers for your ongoing support. We couldn't do it without you!