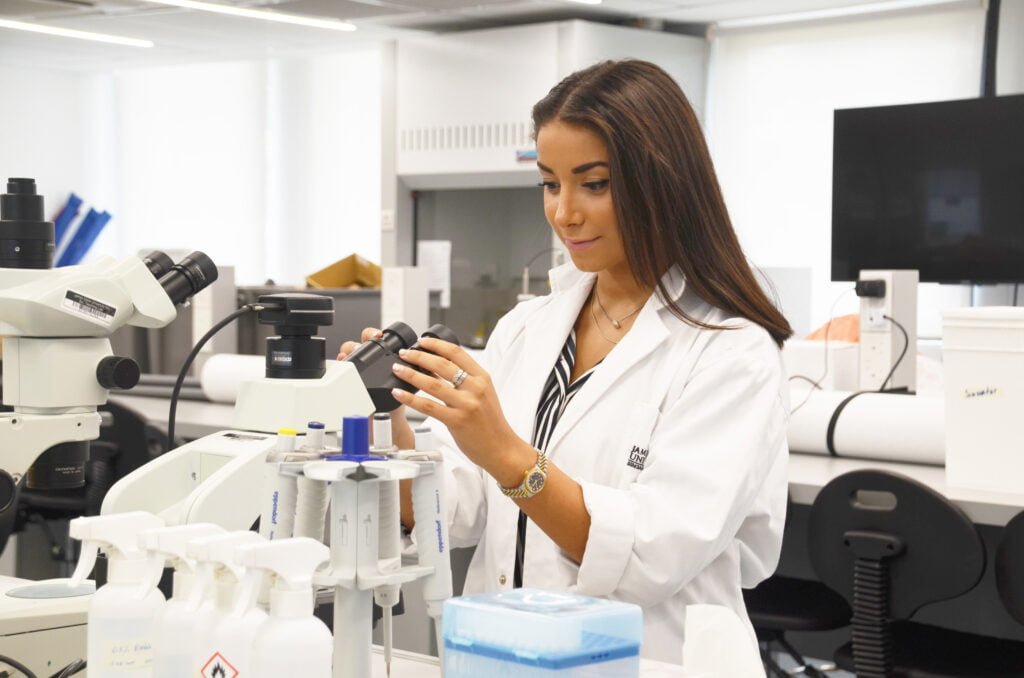 Did you know that the
United Nations General Assembly
has declared 2022 the International Year of Artisanal Fisheries and Aquaculture (IYAFA 2022)? This event seeks to inform and educate the global public on small-scale artisanal fisheries and aquaculture to sustainable development while driving action to support contributions to these causes. More importantly, as a bid to promote a sustainable future, it aims to focus conversations and actions on
food security
and
nutrition,
poverty eradication and the use of natural resources.
With countries around the world wrestling with the impacts of the Covid-19 pandemic, food security is certainly a growing concern. Now, more than ever, is the time for youth to be involved with and engage in the efficient production of healthy and sustainable protein through aquaculture.
Thankfully, the Bachelor of Business and Environmental Science (Majoring in Aquaculture) at James Cook University (JCU) in Singapore provides students with core knowledge and training in the application of business and environmental principles, with particular attention to aquaculture. This allows students to gain a better understanding of the theories of sustainability and the impacts that humans have on the climate and the environment, as they learn how to plan and lead sustainable business and environmental practices.
"You have an opportunity to study subjects on sustainability — which look at real-world issues that affect the industry and the environment, and more — as well as other subjects that cover areas such as environmental economics, environmental and social impact assessment, and conservation biology. This programme helps develop key skills required in this area, and we encourage you to follow your interests in selecting subject areas that fit your intended direction," says Dr Neil Hutchinson, Senior Lecturer in Environmental Science at JCU in Singapore.
He adds, "Many of the issues affecting the environment are linked to human activities, and businesses have a role in this. This programme produces graduates who appreciate the requirements for businesses to succeed and operate in a changing world, and knowledge of the environment to enable them to understand how to measure potential impacts and mitigate them. Being able to appreciate and understand issues from different viewpoints provide students with a solid foundation to make a real difference, and to think outside the box."
Graduates of this programme have the opportunity to work within a range of public, private and non-profit organisations, particularly those linked to the aquaculture industry who are lookiing towards a more sustainable future — such as advisers and managers to various businesses in and out of the aquaculture industry, roles in environmental impact assessment, gaps in the sustainability job market, and more. Aquaculture is, in fact, one of the fastest growing food-producing industries in the world. According to the United Nations' Food and Agriculture Organisation, global aquaculture production rose 520% during 1990–2018.
The Singapore campus of JCU is home to the Aquaculture Research and Teaching Facility, which leverages world-class systems to deliver high-quality education and research on aquaculture. This gives students the opportunity to gain practical, hands-on experience in the field of aquaculture, which more effectively hones their skills and knowledge of the subject.
What's more, the Campus has a thriving Aquaculture Club, where students may share their passion for aquaculture and learn more about aquatic creatures. Over the past year, the JCU Aquaculture Club has organised a wide range of activities — including a tidal walk at Pasir Ris Park to gain wider exposure to the diversity of marine flora and fauna in Singapore, and various workshops to create terrariums and small aquarium habitats for aquatic creatures such as bettas and isopods.
Learn more about the Bachelor of Business and Environmental Science (Majoring in Aquaculture) offered at the Singapore campus of James Cook University.