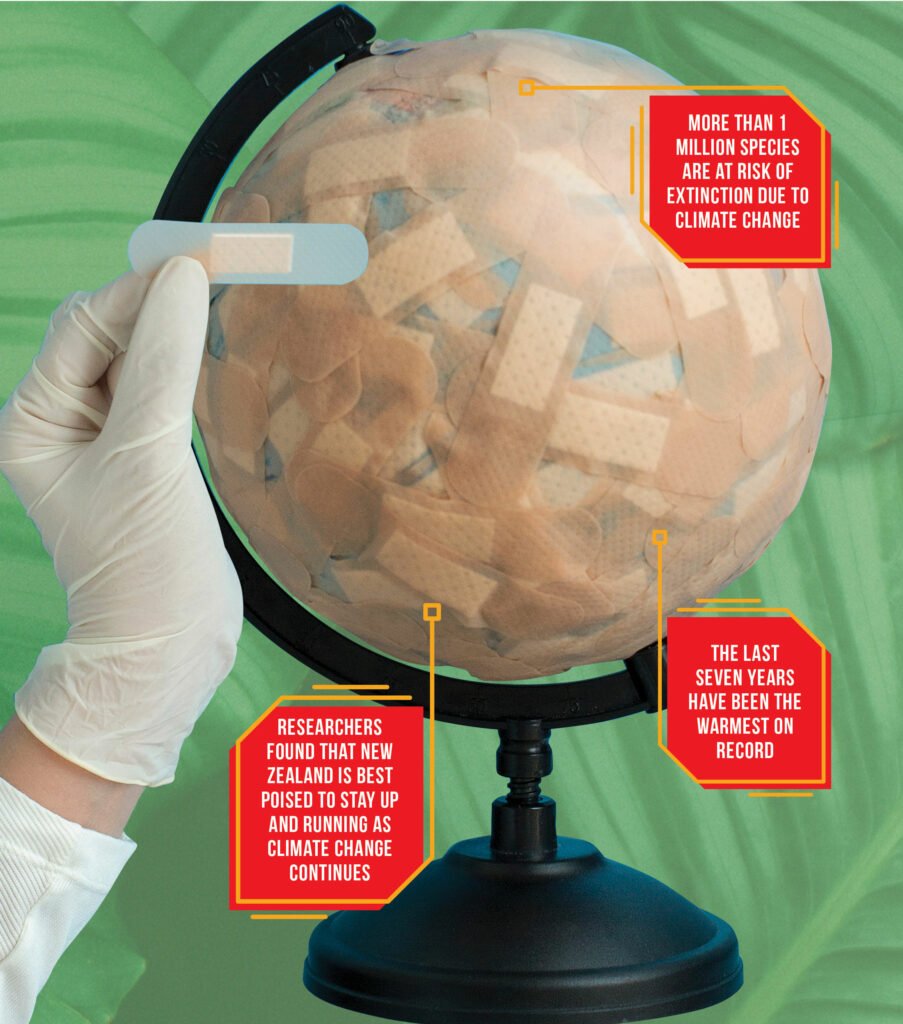 The end of last year saw the COP26 Climate Change Summit held in Scotland where world leaders came together to forge a global response to the climate emergency. The outcome was clear: when it comes to sustainability, so much more remains to be done.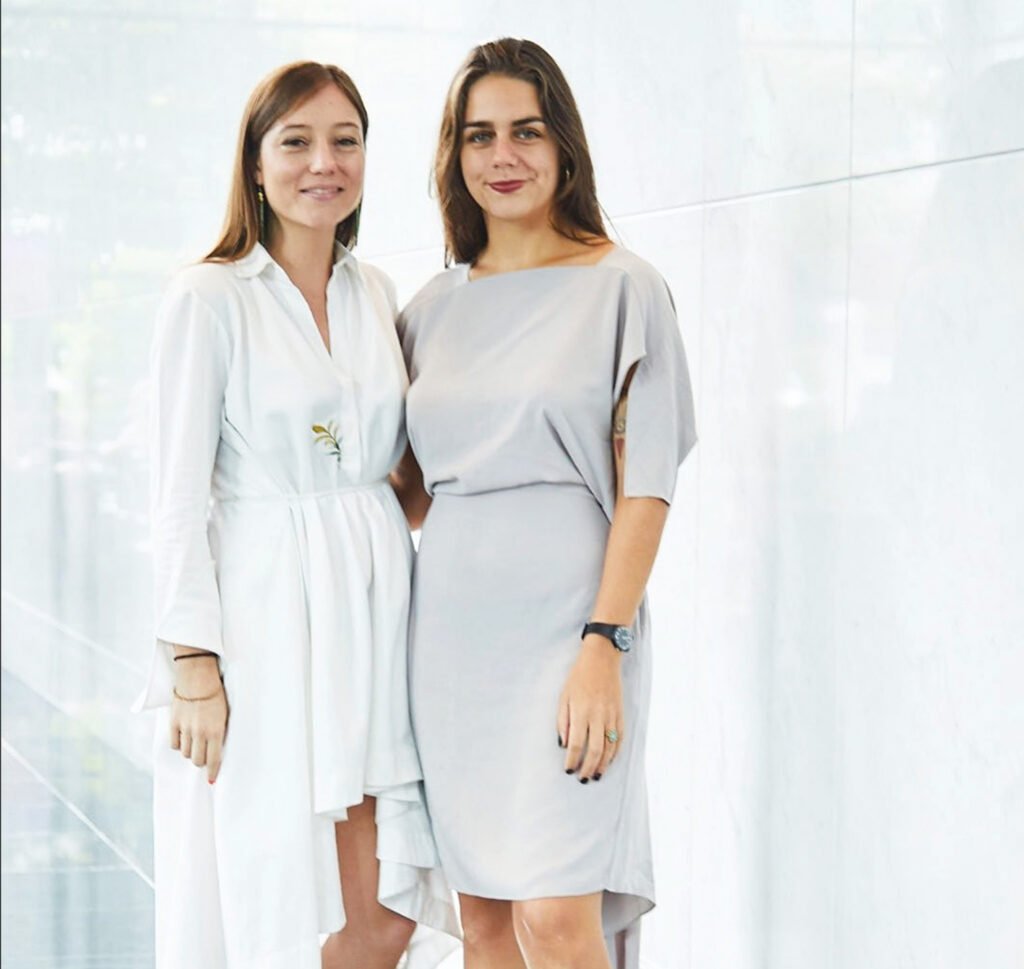 Of course, saving the planet is a gargantuan task, but to think any small contribution we make as individuals will make no difference would be misguided. "Now more than ever we need to maximise the window of opportunity to ensure meaningful change happens across the board," says Stephanie Dickson, the Sydney-born founder of Green Is The New Black, Asia's first Conscious Festival and media platform (greenisthenewblack.com), that she runs with her business partner Paula Miquelis. She continues, "Think of your steps as the building blocks, and all of us the bridge to collective action. We need to become builders now."
Scientists and politicians worldwide are calling the 20s the crucial decade for the climate, and Stephanie wholeheartedly agrees. "It's an excellent time to take awareness and transform it into education and action for all ages," she says. "Don't beat yourself up for not being perfect. Sustainability is a journey. If you feel overwhelmed, lost or anxious (eco anxiety is a thing, you know), break it down and take one #littlegreenstep at a time. Find what you're most passionate about – or what makes you feel the most mad – and start there."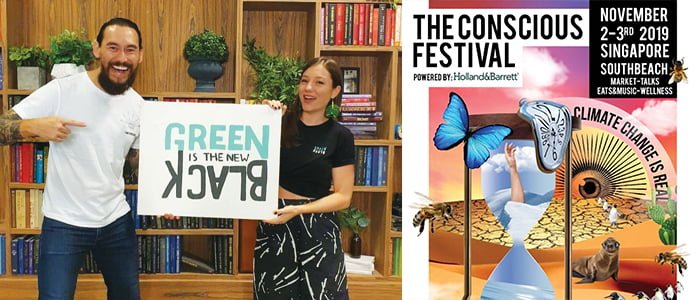 Here, Stephanie talks us through her own eco journey, and highlights some of the small things you can do moving forward as a bid to band-aid the planet and provide a better future for generations to come.
If you're going to buy, buy pre-loved


When buying anything, I ask myself a few questions first: Do I really need this? If I do, does it have to be new? Can I borrow this item instead? If not, can I find it online secondhand? If not, can I research the brand to make sure they align with my values?
When considering a new purchase I make it my mission to research lots of brands to find the right one (check out Green Is The New Black's brand directory, greenisthenewblack.com/brand-directory or The Good Trade, thegoodtrade.com). If I don't feel a brand's sustainability information is sufficient, I message them on social media to understand more. Nine out of ten times they'll reply so I can decide if I believe they're doing as much as they can, if it's not enough, or even greenwashing. If you want to be even lighter with your eco footprint, check out The Fashion Pulpit (thefashionpulpit.com), Singapore's largest clothes swapping platform for pre-loved clothes, online marketplaces or Facebook groups.
Refuse, reduce, reuse, repurpose, recycle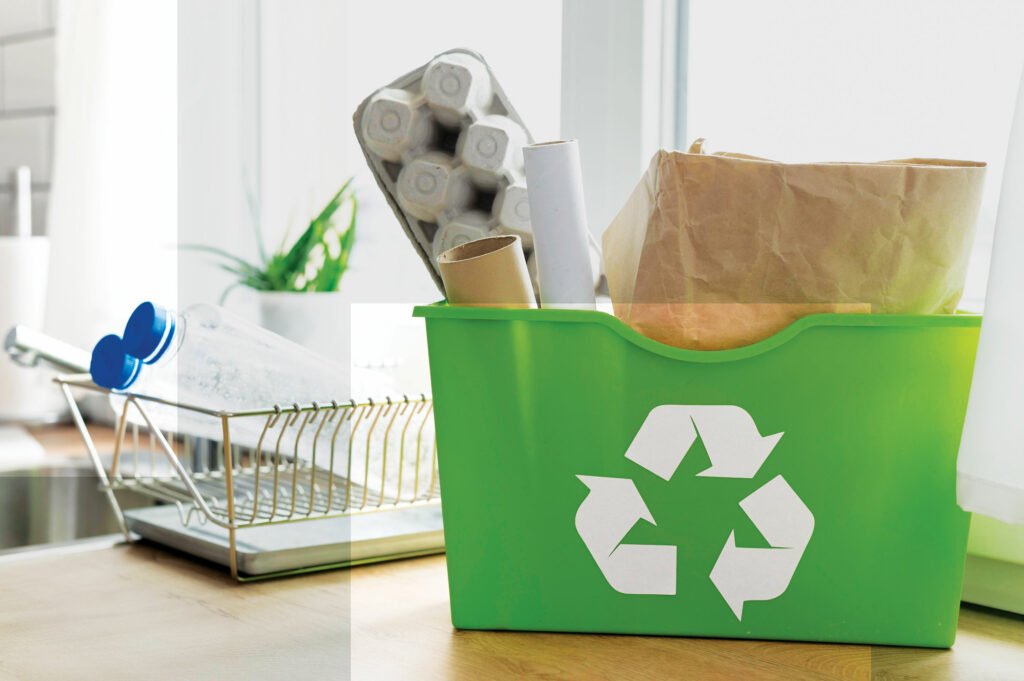 The 5 Rs, in this order, is a good checklist for us to remember and run through in our general consuming lives. Refuse as much as possible, reduce how much we are buying, reuse until we can't anymore, repurpose what we can't reuse, and recycle as a last resort. One of our biggest problems is overconsumption and producing too much stuff. If everyone reduces and refuses more, eventually less will be made. 
When I first had my eco-awakening in 2015, I was working in fashion and totally blindsided that the industry I'd admired my whole life was infact so dirty and corrupt. I was a huge consumer of fast fashion with shopping packages arriving every other week. This was an addiction, and one I had to break. The funny thing is, having less stuff made me feel happier, lighter, and more appreciative of the things I did have. It also left a lot of room in life, and my wallet, to explore new experiences – something I'll take over possessions any time.
Choose zero or low-waste food deliveries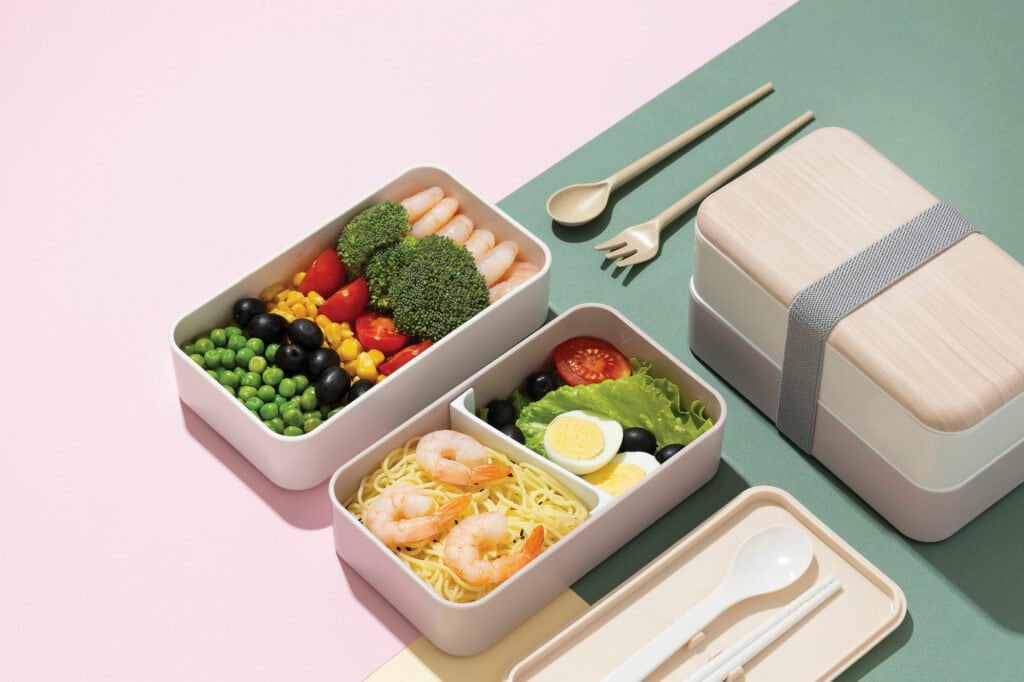 Here on the red dot food can cost less when you eat out rather than eat in. But when you do opt for delivery, check out the restaurants offering a zero waste delivery option with local apps barePack (barePack.co) or Muuse (muuse.io). If you've never heard of them, don't worry, they're integrated into apps and ensure your takeaways are delivered in reusable containers. You just rinse and drop it off at participating outlets. Some offer collection for a small fee. 
If a restaurant you like isn't signed up, email them and the service provider to tell them you want them to be. Don't be shy! We have power as a collective. Messaging a brand sends a great signal that they need to take action.
Change what & how you eat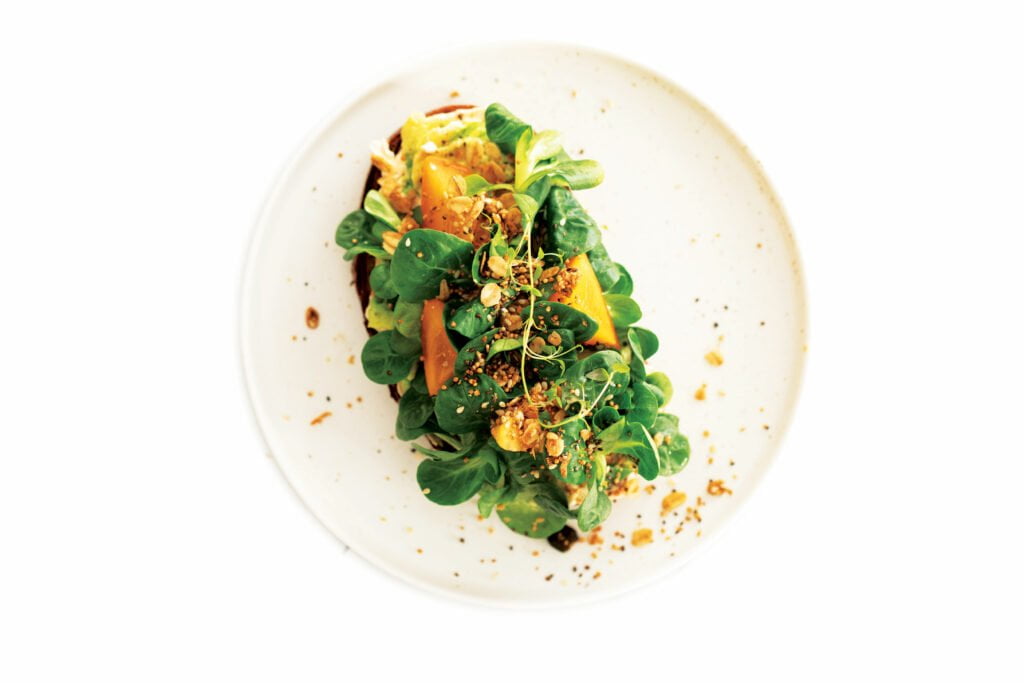 In Singapore, our per capita carbon emission (Co2) is around 20 tons per person. Compare this to a lot of countries in Africa, like Tanzania or Uganda, who produce less than one ton, and it's obvious that changing what you eat has a big impact on your carbon footprint. 
Animal Agriculture is one of the most resource intensive and emission heavy industries on the planet. There's a lot of different versions of the facts circulating, but it's cited that it produces between 15-30% of global greenhouse gas emissions (and those numbers don't even include the impact of deforestation). The impact of the industry not only affects CO2 emissions, but also water supplies, land degradation, soil loss, deforestation, biodiversity loss, and more – all of which have an effect on our changing climate. The more people switch to plant-based diets, the lower footprint animal agriculture will have.
If you're reading this article, chances are you have a choice about what goes on your plate. An impactful daily habit shift is to change your diet to eat less meat and seafood and instead eat more plants. You can be flexitarian (for example, eating meat once a week); climatarian (making dietary decisions based on the climate impact of your food choices); vegetarian or vegan – there's a whole spectrum. The decisions we make really can provide a monumental shift in sustainability. 
There are incredible vegetarian and vegan restaurants in Singapore now. A few of my favourites include the plant-based Impossible burgers from Potato Head, the vegan dim sum at Empress, and vegetarian dumplings at Dumpling Darlings. If you're on the move and looking for somewhere nearby, download the local abillion app (abillion.com) for restaurant suggestions.
Get friendly with your local member of parliament
Members of parliament are voted in by the people to represent the people. The more of us who reach out to our local representatives about climate change, and ask what they and the government are doing about it, the more they have to raise it in parliament. Our efforts together can help to change the tides. 
We can no longer just hope for a better future, or hope that someone or some new technology is going to save us. Making a difference to the environment requires all of us to work in unison – individuals, governments, businesses – if we want a chance to mitigate the effects of climate change that we're catapulting towards. We need to be better and do more now.  
Stop the stuffication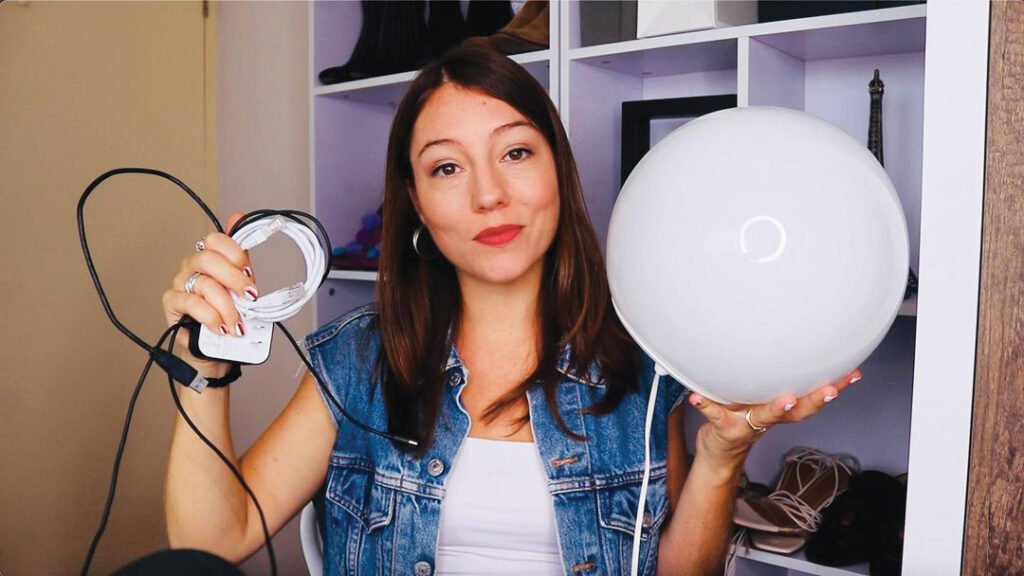 From the chair you bought to make a point to your partner, to the giant statues you shipped from Bali gathering dust in your bomb shelter, many of us possess 'stuff'. Indeed, the term 'stuffication' was coined almost a decade ago to describe 'a feeling of being oppressed by one's ungovernable heap of belongings.' Either way, it's not good for the health of you or the environment. 
In 2020 I moved out of my apartment and was amazed at how much stuff I had accumulated over the four years of living there. I wanted to make sure I rehomed as many of my belongings as I could to extend the life span of the items, and to send as little as possible to landfill. It was time consuming but very rewarding finding new homes for everything and gifting some items to those who really needed them. Here's my hitlist of who can help if you're moving elsewhere and have 'stuff':
Singapore 
 

ANZA Classifieds (selling items), Facebook

 

Art Don't Throw (random small items), Facebook

 

 

Blessings To Low Income Families (larger items), Facebook

 

FREE loved FURNITURE (larger items), Facebook

 

 

Carousell (selling items), carousell.sg

 

 

It's Raining Raincoats (donations for migrant workers), itsrainingraincoats.com

 

Green Square (clothes recycling), greensquare.com.sg

 

Dignity Mama(book donation), projectdignity.sg/dignity-mama

 

 

Fashion Pulpit(clothes swapping) thefashionpulpit.com
International
facebook.com/greenisthenewblackcom
instagram.com/greenisthenewblackcom