Love Handle
8 Ann Siang Hill, 069788
lovehandle.sg
Vegan food sure has come far. What was once a diet plan involving lackluster options and lots of lettuce is today a tasty, healthy, socially conscious and more sustainable way of eating. Plant-based meats are on the rise globally and many look identical and taste as good (if not better) as their authentic counterparts. Peta has named Singapore the second most vegan-friendly city in Asia, and this appears to be a lifestyle choice that's here to stay.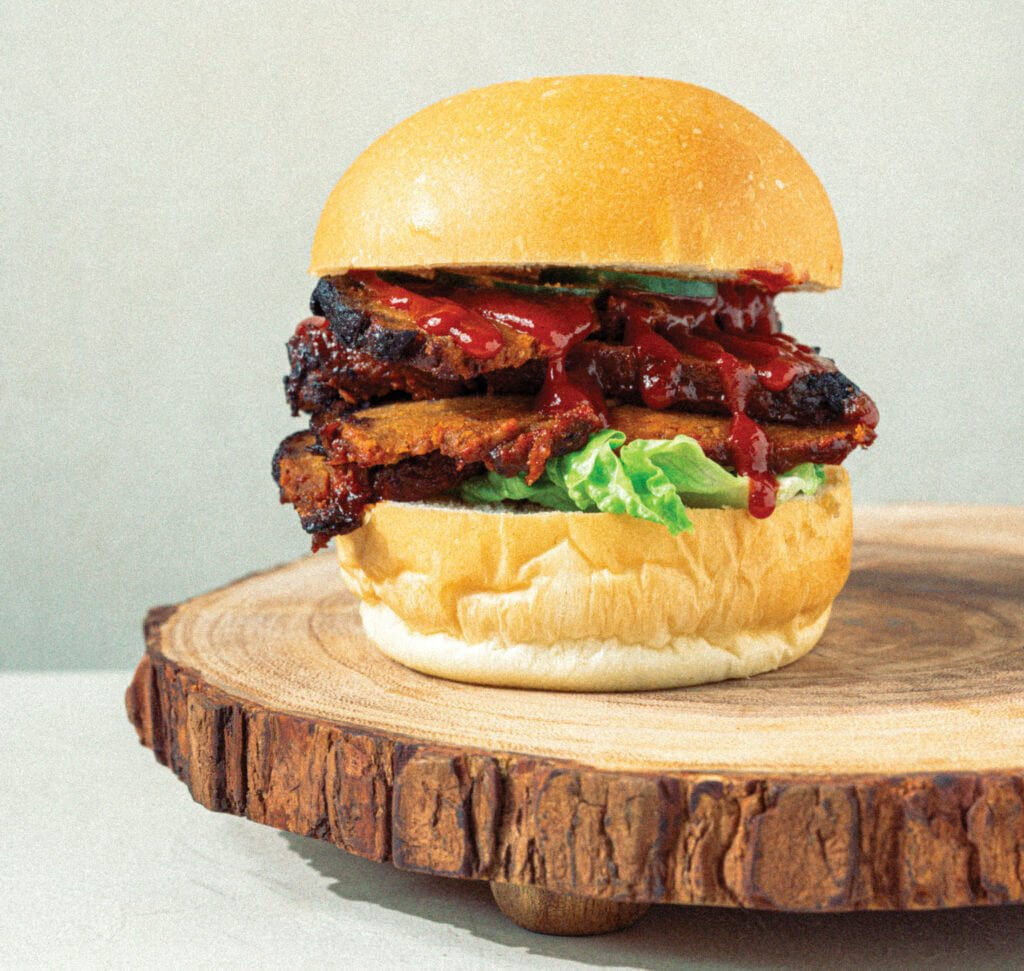 Love Handle is proof of this. The revolutionary new plant-based meat deli-and-diner – the first of its kind in the region – opened on Ann Siang Hill earlier this year. Occupying two floors in the heart of Chinatown, diners can eat at the venue or stop by to pick-up a selection of raw and prepackaged meatless delicacies from the in-house butcher.
Our visit placed us in prime position at the restaurant's countertop table where we received a full view of the meal prep and could double confirm that no animals were harmed for the sake of our dinner. Dishes are created using products from plant-based brands Impossible, Tindle, Growthwell and more, but ingredients are marinated and adapted to have a distinctly 'Love Handle' flavour. Interestingly, the people behind these painstakingly crafted recipes are all meat lovers. Their vision is to prove that meat alternatives can be just as exciting as the real thing.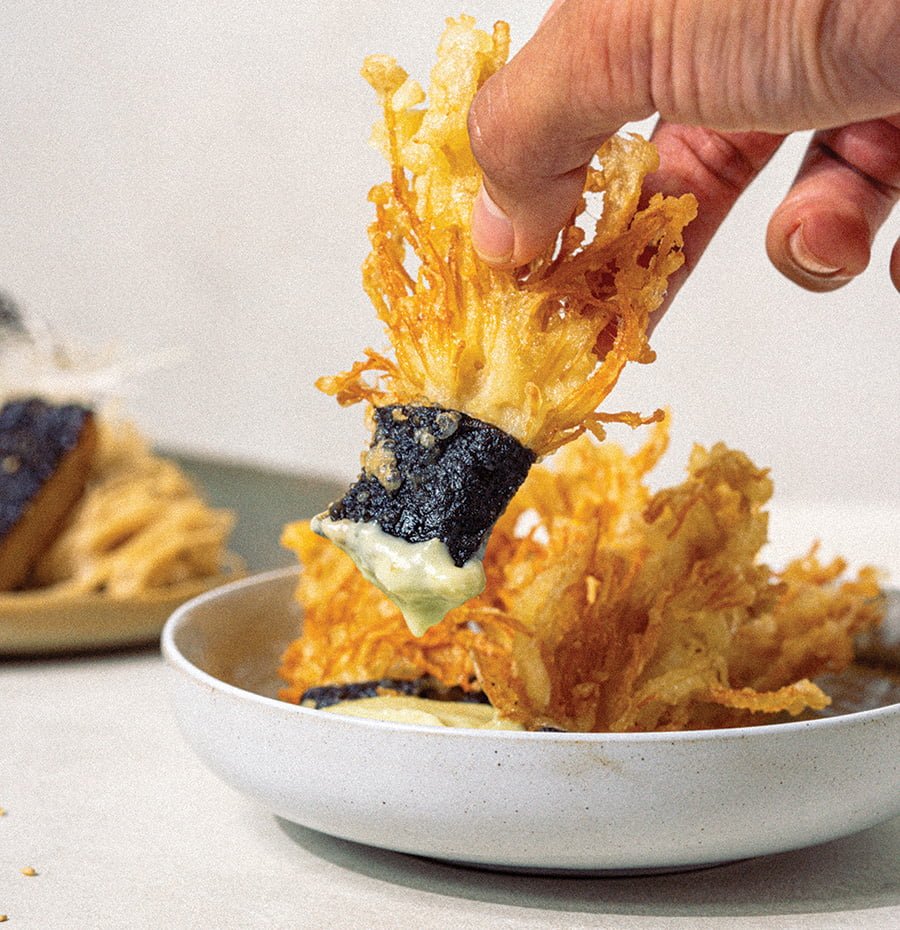 First up were crisp mushroom clusters of Enoki Tempura wrapped in seaweed, and a plant-based snack of Omni Pork Luncheon Meat, a nostalgic spin on chef-owner Addis Tan's childhood favourite. The deep fried plant-based luncheon meat came tossed with onions and dark soy sauce, and the Umami made it addictive.
Next came the Stacks: burgers bursting with tang and sandwiched between perfectly pillowly buns. It was difficult to decide whether we favoured the Pulled Rendang Burger with punchy Green Rebel Rendang, in-house pickles and mushrooms to mimic the stringy nature of pulled meat; or the Brisket Smashed Burger, a sloppy stack of seitan brisket slathered with an in-house barbecue sauce and pickles.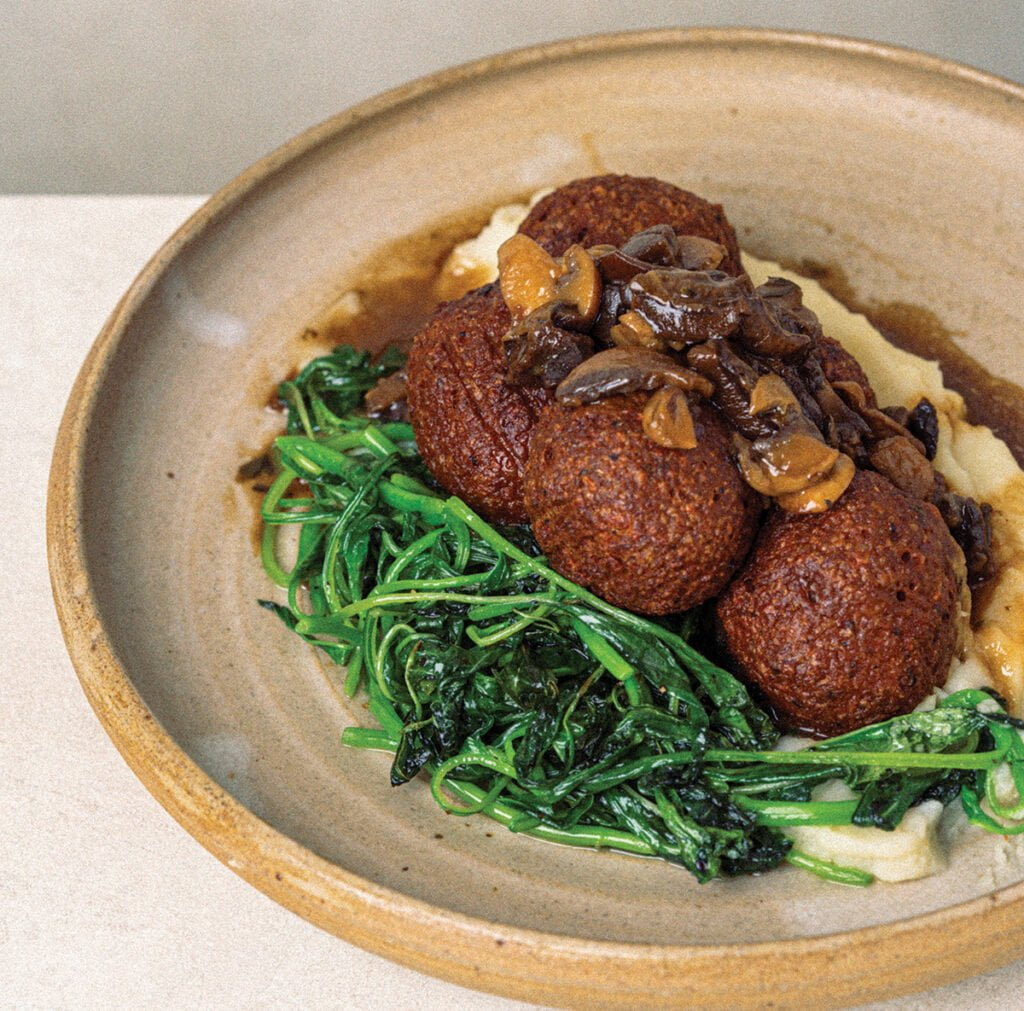 The Showstoppers double up as more hearty main courses. The Meatballs were served on a bed of creamy mash, wilted spinach, and wild mushroom jus, ticking every comfort food box. The meat-free version of local dish Mee Sua, topped with house-made ginger-soy mince, was another offering inspired by Chef Addis' family CNY tradition of serving Heng Hua noodles. For us Westerners, our top pick was the Impossibro Wellington, a packed pie of spiced Impossible meat with mushroom duxelle, wrapped and baked in puff pastry.
If you're here for the takeaway (walk in or order online), the butcher consists of three sections: raw meats (frozen/chilled); marinated and prepared meats (smokey brisket made from seitan – hydrated gluten – perfect for a sloppy Reuben's stack); and condiments and dairy (plant-based cheeses, butters and Egg Mayo). We couldn't resist purchasing a Wellington, handmade from scratch, ready-shaped, just waiting to be popped into the oven.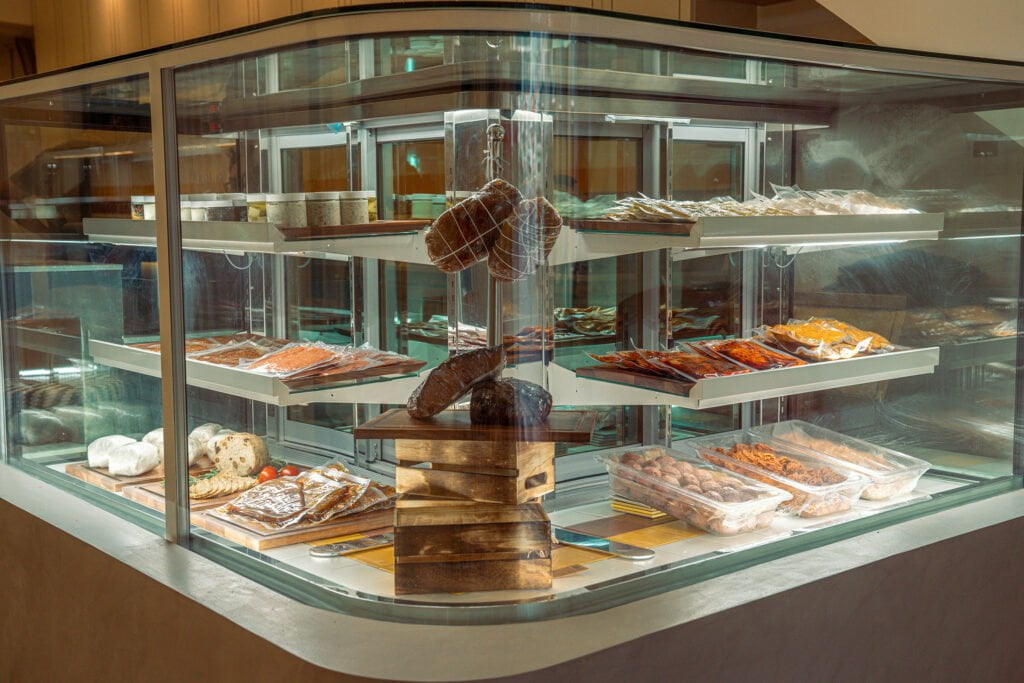 VECDICT: The vegan industry is full of opinions and controversies, but it's a high-five to Love Handle for their food innovation and making meat-free Mondays in Singapore even more achievable.