In the final part of our Singapore Chef Special to highlight the plight of sustainable eating and climate change, we speak to Sydney-born Chef Darren Farr who has taken his culinary skills around the globe including Tetsuya's in Sydney, Peak Café Hong Kong and Mezzo Bar Restaurant London.
As one of the top chefs in Singapore who is using his Australian background to drive sustainable dining ahead on the red dot, his work is integral to Singapore becoming a more sustainable foodie haven.
"It was easy to stop serving straws, and we do our part with recycling and food waste"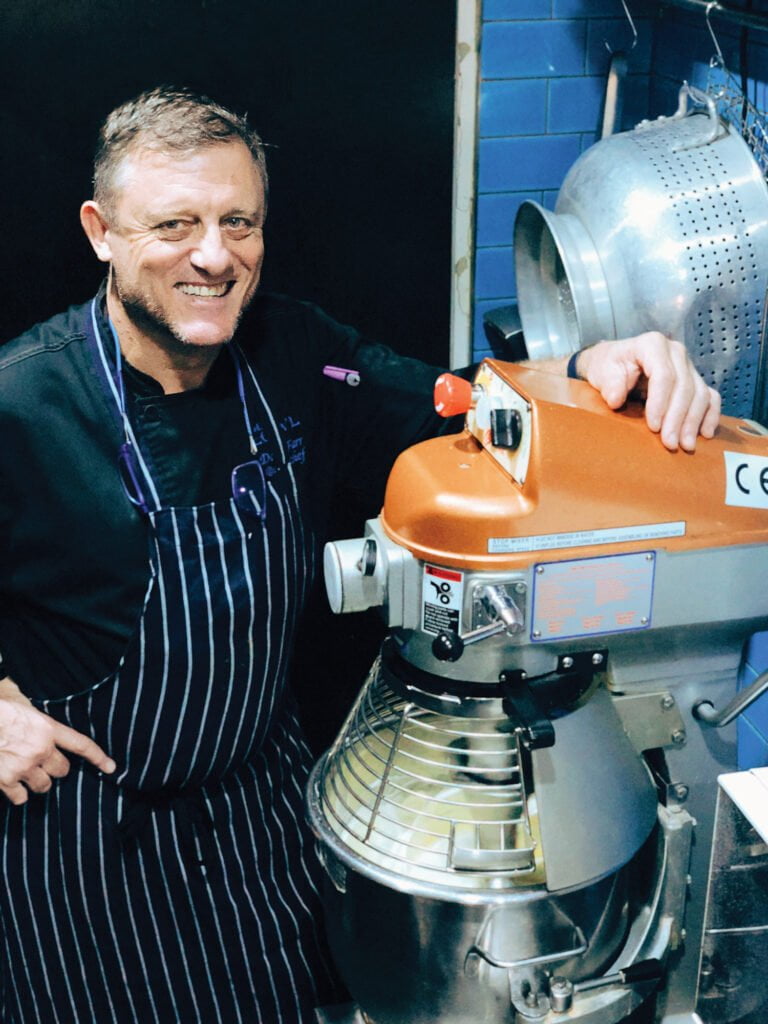 When it comes to food, how do you keep your businesses as sustainable as possible?
Sustainability means being able to operate in a way that has minimal impact on the environment, and also being able to engage and inspire employees to practice good habits that make a difference. There are steps that are easy for us to implement such as not serving straws for our drinks, and offering an incentive to diners who bring their own cup for takeaway orders. We also do our part with recycling and the reduction of food waste.
In what ways do you enforce zero waste in your kitchens?
We try to do this constantly. For instance, at The Lokal, buttermilk left over from making our butter was used in our muffins of the day; whey left over from making our ricotta cheese was used to brine our chickens for roasting. We also try to reduce our use of single-use plastics.
Where do you source the ingredients for your menus?
We try to source locally but it's not always easy. We used to source locally-farmed kale in Singapore and it was a fantastic product, but unfortunately they had to close the farm when Covid-19 hit. Currently on our menu we have Bass Strait Beef, which is Australian grass-fed beef for our steak offerings – this is generally more expensive but we feel customers will pay for good produce.
What needs to change to help F&B become more sustainable?
There are cost barriers to implement when using certain systems or packaging, which can be hard for small businesses. I feel like the general mindset of sustainability in Singapore needs to be changed. Even in our day to day operations, we see so much food wastage from over-ordering. I hope people will change their perspective about what they're eating and become more aware of their choices as well.
How do your Australian roots influence the dishes you create?
Some of the dishes come from memories of growing up in Australia, but I attribute my dishes to years of travelling and working overseas, eating and experiencing many different cultures.  Australia in itself is highly multicultural – including in its cuisine – so I take my inspiration from quite a range of multifaceted heritages and sources.
How have dining tastes changed due to the pandemic?
Many of our customers opt for dishes that remind them of home or of their travels, especially since travel has been off limits for so long. I don't see a significant shift in diners choosing healthier or greener dishes, but I must commend our guests for always being willing to bring their own takeaway containers which makes a big difference.
Where do you recommend visitors to Australia should go for great sustainable food?
Three Blue Ducks (threeblueducks.com) is a spot I always hit up. I think what they do is great in terms of sustainability. I'm very envious!
Find Darren on Instagram @fuzzychef