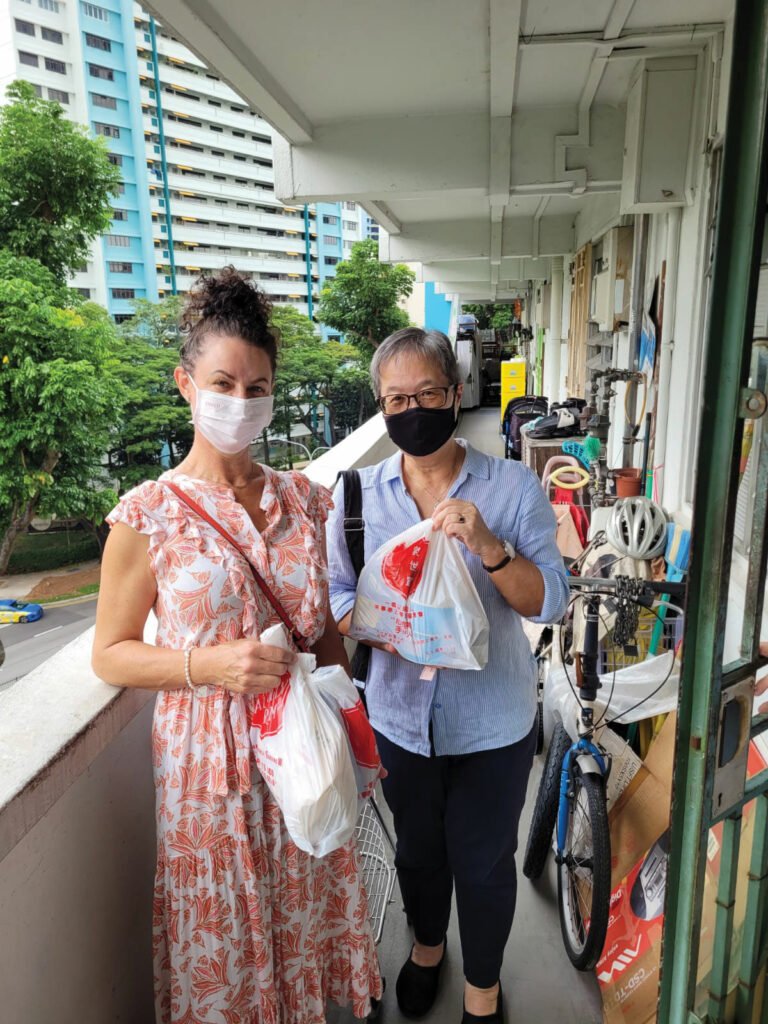 It's been a happy few months for our Salvation Army volunteers who've been delivering food packages to those in need around Singapore. As one of ANZA Action's longest running activities (rumoured to be 25 years-old!), it's fantastic to see the team out and about and giving back to the community again.
The past few weeks have seen Maree Roberts and Virginia Soh head to Jalan Bukit Merah, and Marie and Virginia joined by Rae Moller, Wendy Borland, Naomi Cornet, Tanya Brock and Siobhan Moore to do drop-offs at Kim Tian, Jalan Kukoh and Bukit Merah View.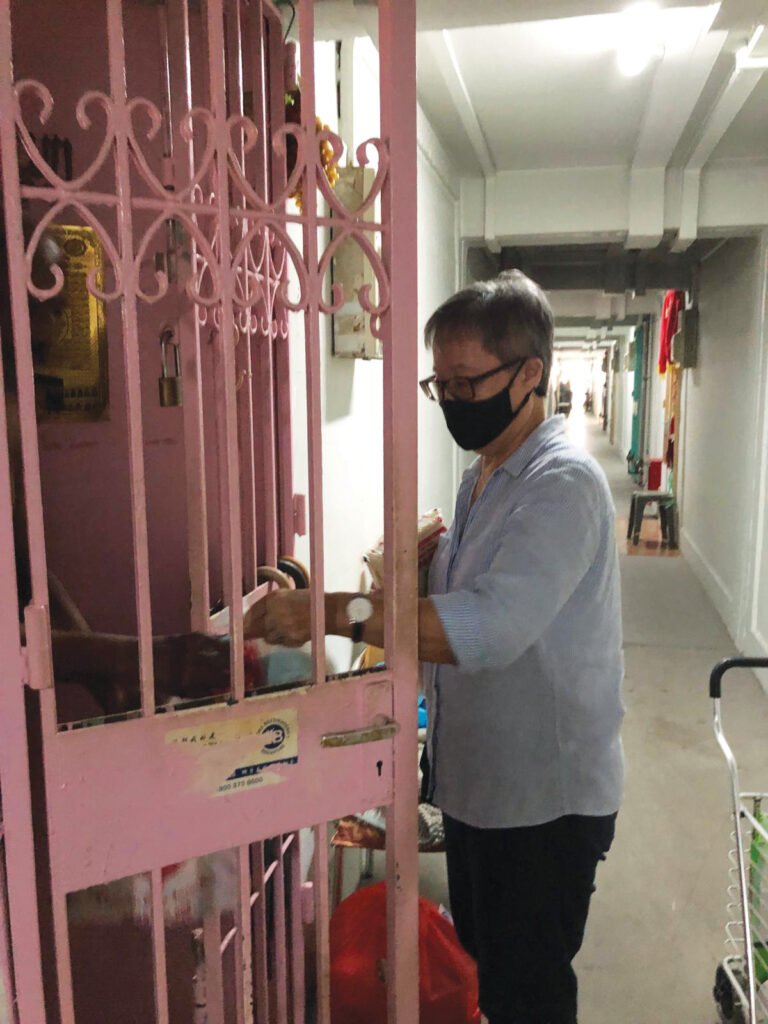 The volunteers get together at the Salvation Army Family Support Services centre in Tiong Bahru three Tuesday mornings each month, where they meet with staff who've already packed up two supermarket bags per recipient.  The food delivered varies, but consists of dry goods like tinned food, noodles, rice, oil and toiletries. "Sometimes, during festivals like Christmas and Chinese New Year, there will be an extra bag of goodies. Special bags are also made up for those with dietary requirements," explains Virginia.
Referrals are made by local social workers, and on average the volunteers deliver to around 35 households every month – mainly to the elderly – in the Salvation Army van.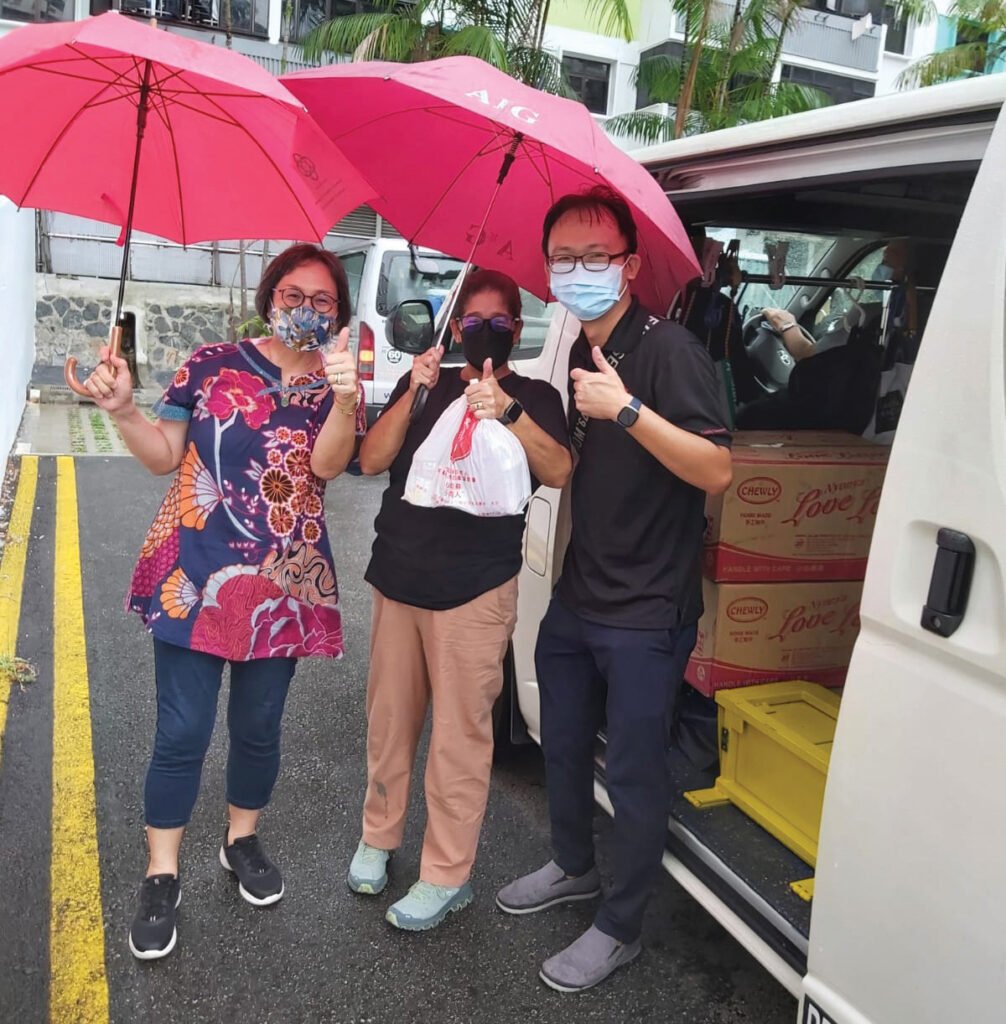 Biggest smiles
While there may be limited chat between the volunteers and recipients, a ni hao and zai jian (hello and goodbye) go a long way. "We deliver for around two hours and the uncles and aunties appreciate us with the biggest smiles and a xie xie (thank you) when we knock on their doors," continues Virginia.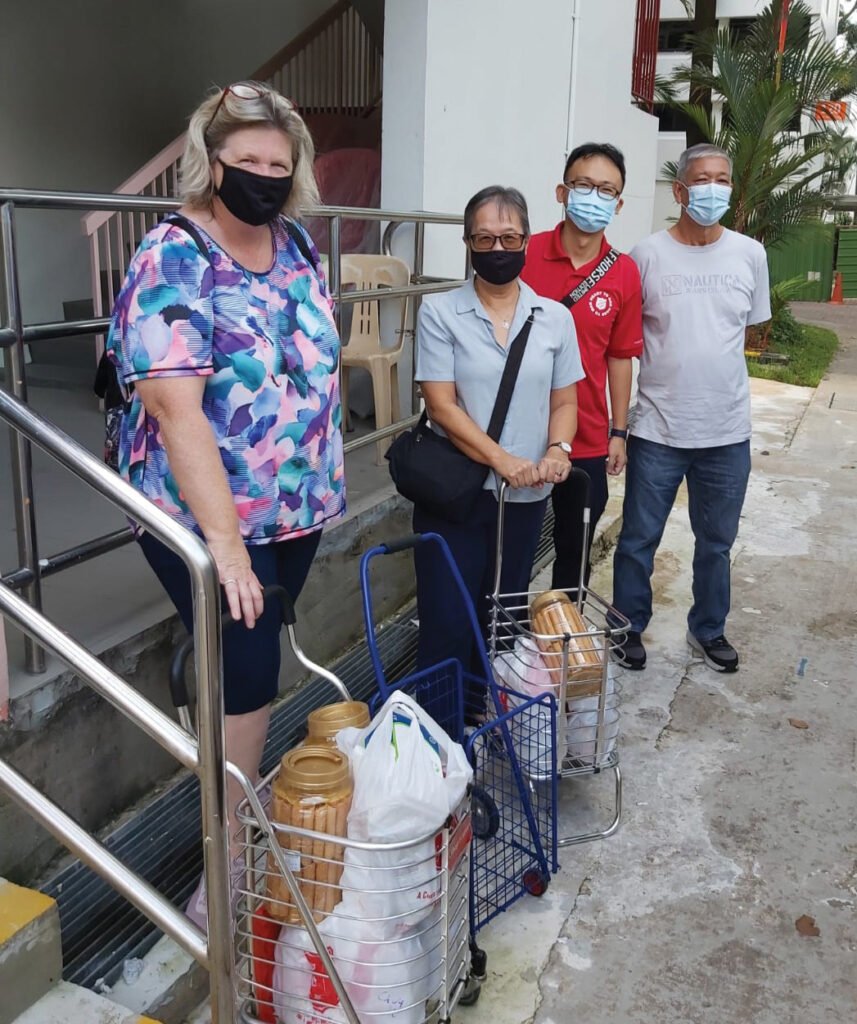 Pre-Covid, the volunteers would also help out at the Salvation Army's Family Services Centre, where they'd assist the elderly with crafts and games of mahjong, and provide manicures and hand massages. They even accompanied a group to Gardens by the Bay. It's a wonderful way for expats in Singapore to see another side of the heartlands, support the great work of the Salvation Army and give back to the community. So, what are you waiting for?!
To join the Salvation Army volunteers, log onto anza.org.sg/groups/anza-action or email info@anza.org.sg