Exciting news for holiday lovers and outdoorsy types! Propping up a Pina Colada at Palawan Beach will not be your only option next month as a brand new ferry service opens on Thursday 7 July to whisk passengers from Singapore to Desaru Coast, Malaysia. Never heard of it? Last year Desaru was touted as one of the World's Best Places by TIME Magazine (seriously, check it out here), so don't miss out! 
The new Batam Fast ferry will operate one round trip service of 330-passengers from Singapore  to Desaru Coast from Thursday to Sunday. The journey takes around 90 minutes each way, and the frequency will increase as time goes on. 
Where is Desaru?
It lies on the far southwestern tip of Malaysia, on the last stretch of the country before it submerges into the South China Sea. Desaru, which means 'village of soft palms' in Malay, boasts 22 kilometres of powder white beach, rollicking surf and some cute local attractions. It's idyllic, quiet and stress-free, and was pretty much kept under wraps, until now. The introduction of new upscale resorts, while keeping the natural beauty and authenticity of the area intact, are going to make it a go-to.
Best time to go?
Like all of Malaysia's east coast, it's seasonal, with monsoon winds and rains between November and February. There is still plenty of sunshine even during the rainy season, but waves are high and it rains more. The "good" season is April to October, with June to August being the busiest months.
What can I do there?
Still pretty underdeveloped, most people go simply to relax on the white sandy beaches while marvelling over how such a paradise can only be two hours away from Singapore. But, if you're looking for some more fun activities in Desaru, there's plenty to keep families and friends occupied. 
World-famous cycling routes
ANZA Cycling members already know that Desaru routes were used last month for L'Étape Malaysia. The upcoming 2022 Desaru Coast Multisport Festival (IRONMAN 70.3 Desaru Coast triathlon, 5150 Desaru Coast triathlon, Desaru Coast Sprint triathlon and IRONKIDS Desaru Coast) taking place at the end of July will place it even more firmly on the map as a place to take your two wheels. The pristine coastal route which takes you past small villages, lallang patches, and swaying coconut trees makes a nice change from riding SG's excellent PCNs.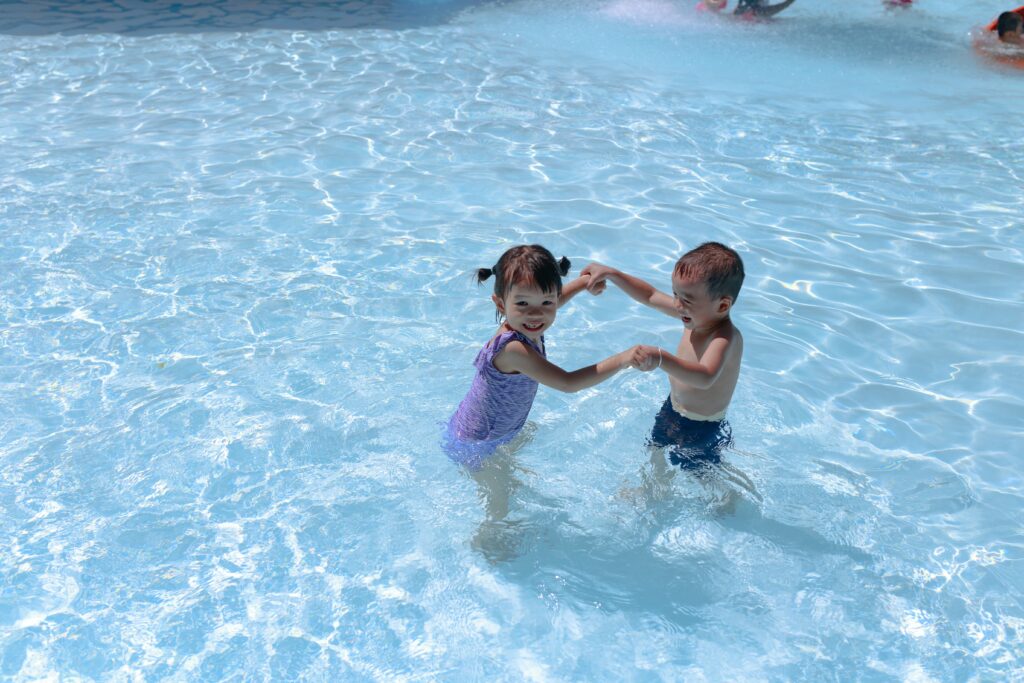 Splashy fun at Desaru Coast Adventure Park
If your kids are members of ANZA Nippers, or just water babies at heart, they'll love Desaru Coast Adventure Waterpark. It houses one of the biggest wave pools in the world (it's almost the size of two football fields and is filled with over four million gallons of water), and plenty of thrilling dry rides if you don't like getting your hair wet. Faves include Swing Ship (a pirate ship that arches up to 180 degrees), and Surf Wall (surf simulator for catching waves). We won't judge if you tackle one yourself.
If you prefer your restaurants to be of the floating variety, look no further. Restoran Terapung Seafood Bujang Fire Fly is super authentic with no airs and graces, but it really takes you away from the hustle and bustle of Singapore. They serve a cracking Udang Goreng Tempung (friend prawns) while you sit back and enjoy the water and nature surrounding you. The restaurant doubles up as the dock for a Firefly Cruise which takes punters down the river to watch the most natural of light shows. The trees actually appear to glow.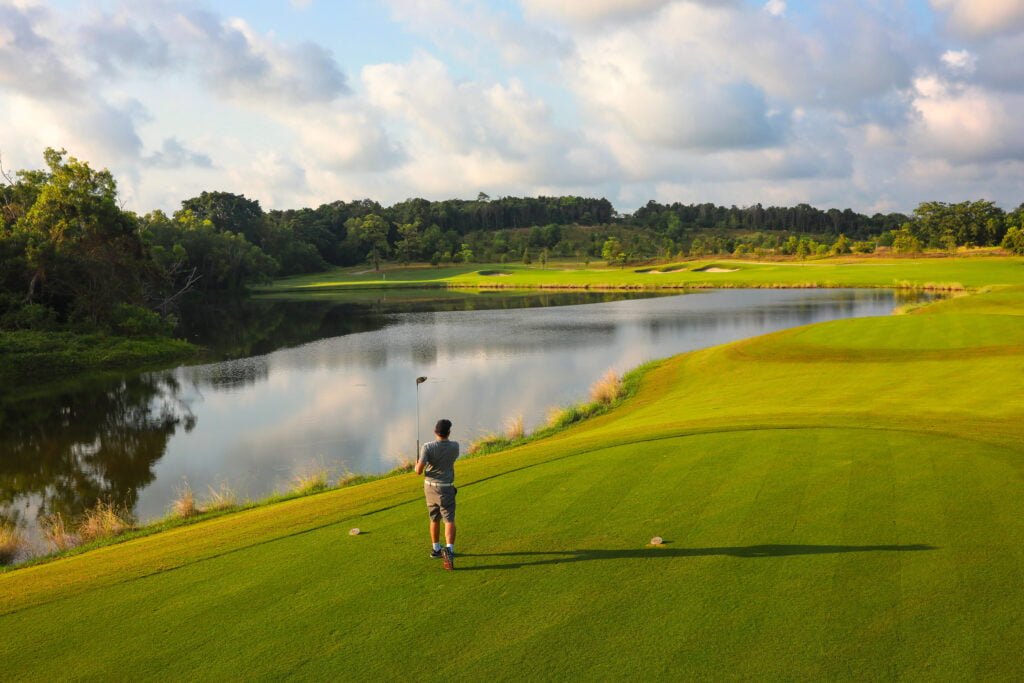 Spent the past two years teeing off at Mandai Executive Golf Course with ANZA Golf? Get a  change of scene at The Els Club Malaysia. The two world-class golf courses here are designed by four-time Major Champion, Ernie Els and Vijay Singh, with a combined play of 45 holes. With the South China Sea and the lush rainforest providing the backdrop, the golf courses comprise an Ocean Course and Valley Course, and make for enticing panoramas for both pros and amateurs alike. 
Desaru's Teluk Sengat Crocodile Farm opened in 1979 and houses around 1000 crocodiles in all shapes and sizes, ranging from newborn crocs babies to ones over one hundred years old. Here you get to see them up close (don't ask them to smile for pictures) and have the chance to watch the crocodile keeper feeding them. A fun and insightful day trip for families, but please keep your hands to yourself!
Desaru Fruit Farm boasts around 100 varieties of fruits and herbs; both seasonal and non-season. Play a family game of 'I Spy' as you roam amongst tropical fruit trees and get a a brief introduction to pineapple, papaya, durian, mango and more. Stop off at the agriculture gallery, vegetable and herb garden and visit the mini zoo within the farm compound (which is less crocodiley).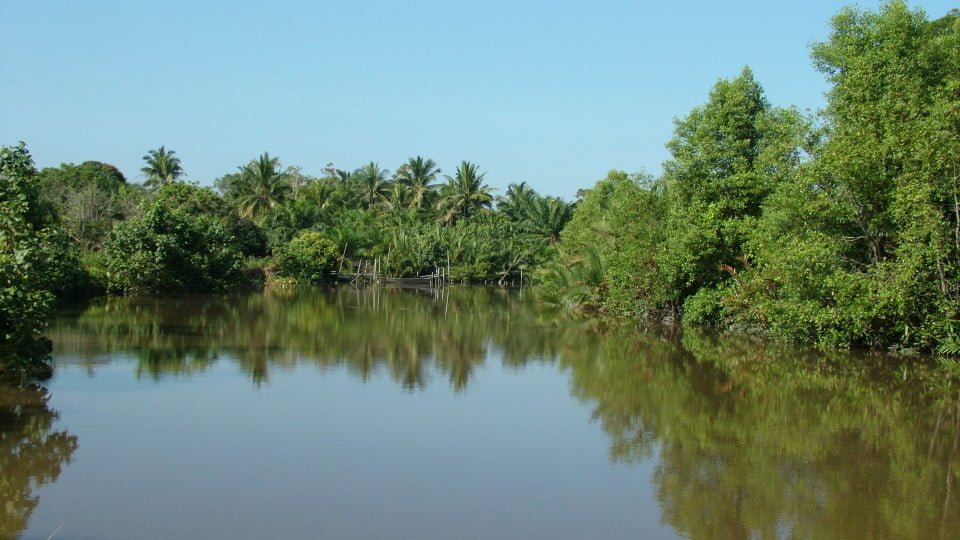 The Sedili Kecil Wetland is one of the very few watersheds in Peninsular Malaysia that remains entirely forested from its source to estuary. This rare and unique wetland includes three ecosystems including mangrove forest, nipa forest, and higher upstream a freshwater swamp forest, making it popular for freshwater shrimp fishing and finding rare flora and fauna. It's a beautiful spot for a river safari, mangrove replanting, or just being with sea-green nature.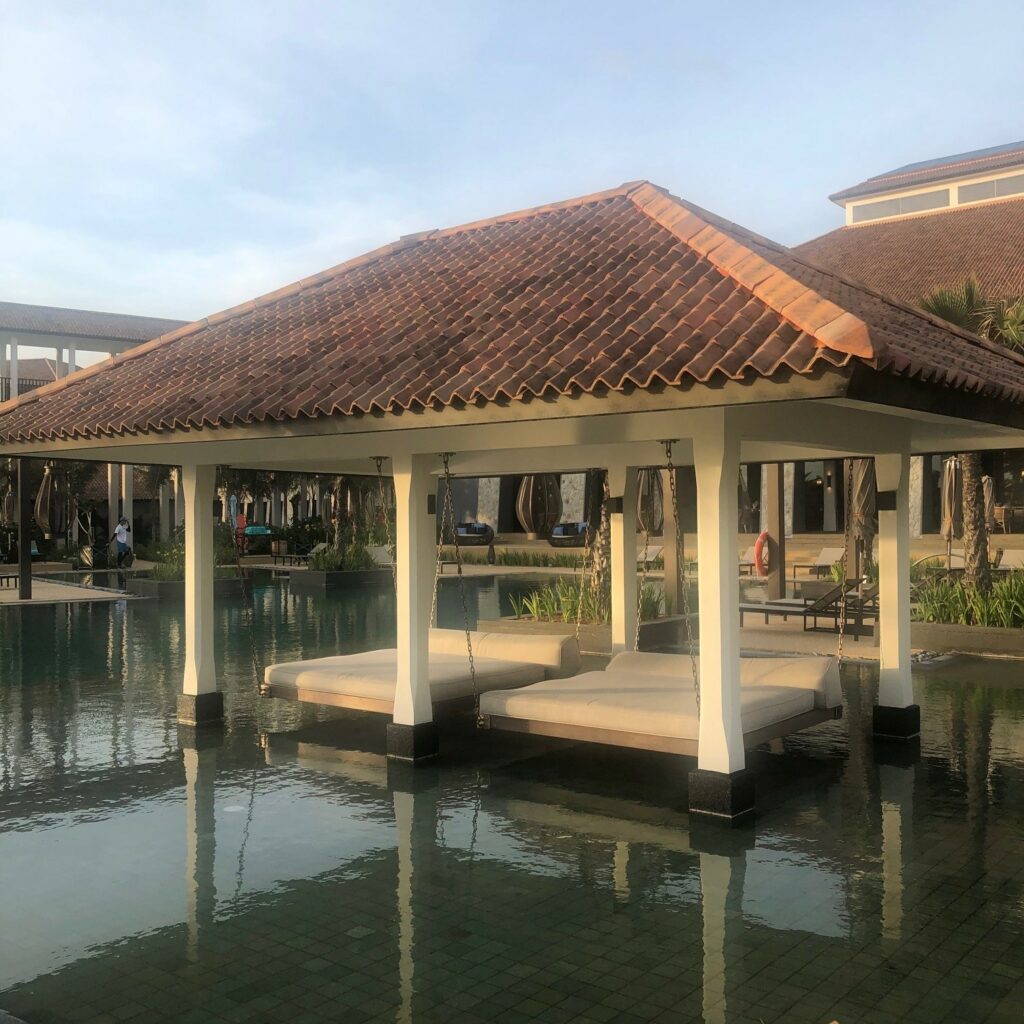 Is it a day or stay kind of place?
It works as a cool day trip from Singapore, but to commemorate the launch of the new ferry service, there are some special hotel stays and golf play & stay deals available including return ferry tickets when purchasing directly from desarucoast.com. A shout out goes to Anantara Desaru Coast Resort & Villas where you can rest your head, enjoy the swimming pools, indulge in Thai and Malaysian fare at restaurant Tumeric, and chill at the spa. They also have some excellent new summer packages taking place on villa and residential stays along with day trip activities. Find out more here.
Ferry tickets and service schedules log onto desarucoast.com and batamfast.com from 30 June 2022 (quick!).