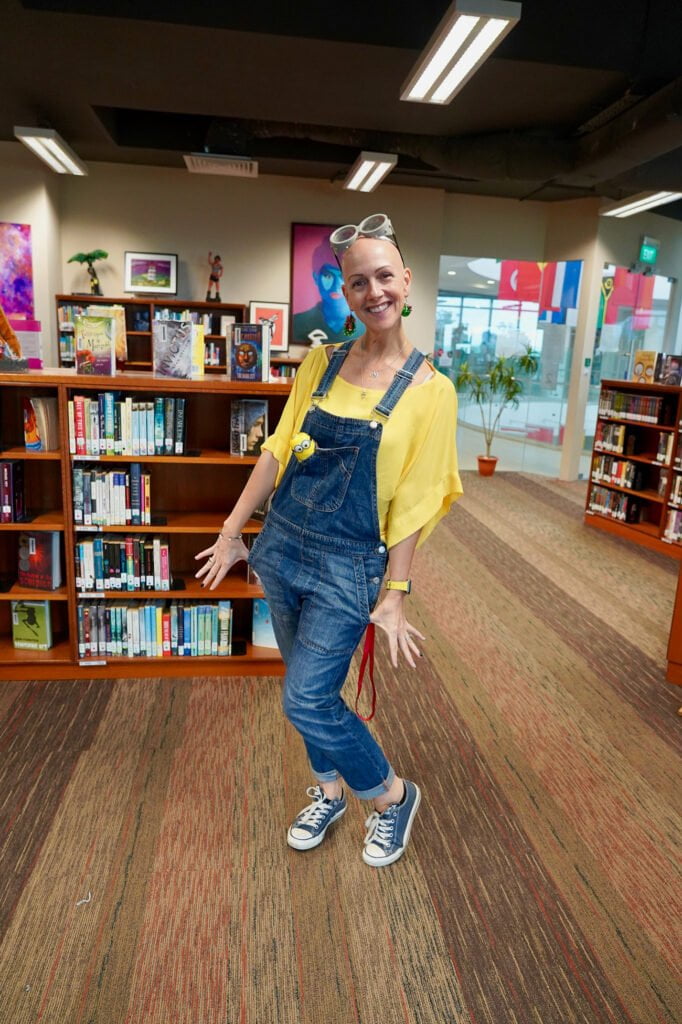 Reading and storytelling with children is super-important. Not only does reading promote brain development and imagination, and help to develop language and emotions, but reading together can strengthen relationships and build connection. It's a nice way to spend time with your child and slow down during an otherwise hectic day.
Unfortunately, when the school holidays kick in, prioritising your child reading – or you reading together – can tend to slide. "It's so important we help keep students' 'reading brains' in shape over the summer holidays, but it can be a challenge," Lisa Miller, Canadian International School's (CIS) Head Librarian (above) says. Read on for further details on why reading is so key for kids' development, plus some book and reading recommendations from CIS teacher librarians.
Beat the book break
Did you know that a younger child's reading progress can degenerate, or even be erased over a long break with no books? Here are some ideas about what happens and how you can help your child over the break.
Research demonstrates that the best results are achieved when a child reads for 20 minutes every day. Students who read regularly (and for 20 minutes every day) are exposed to 1,800,000 words per year. A student who only reads for five minutes a day will be exposed to just 282,000 words by comparison.
Find reading inspo
Here are the top 3 tips for students in secondary school:
Encourage your child to create a Goodreads account. Goodreads is an incredible resource for reviews, read-alikes, book lists as well as their famous Summer Reading Challenge!
Find inspiration in review sites like Kirkus Reviews or Book Riot YA. In addition to reviews, they have articles, interviews and news about Netflix, games and movie adaptations.
Encourage reading for sustained periods but EXPERIMENT with genre, language, non-fiction subjects, audiobooks, magazines, newspapers and graphic novels — the objective is to stay interested!
Pick up some great titles yourself and talk about what you like to read. To help start you off, here are some very readable books about reading in the digital age: The Shallows by Nicholas Carr; Stolen Focus by Johann Hari; Reader Come Home by Maryanne Wolf.
Want to know more about CIS school life and its academic programmes? Contact admissions on 6734 8088, or book a tour here.