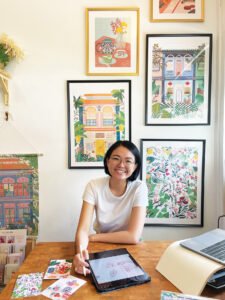 Some people baked bread during the pandemic. Others used the time as an opportunity to get fit. Yeni Lim-Borde realised that she is a very skilled artist. The 39 year old ex computer programmer and mother of two girls discovered her hidden talent just over two years ago. As life closed in on itself due to Covid-19, she decided to use her new-found creativity to bring some joy, positivity and colour into the world with her creativity and new shop, YeniDraws.
"I was struggling a little with being a new mum again and maintaining my sense of identity," she tells us from her bright and cosy new store, YeniDraws in Tiong Bahru. "I started to play around with digital drawing on my computer, using images and ideas I'd formed in my head, just experimenting to see what happened."
What happened was a charming selection of simple, stylish artworks which pay homage to Singapore's heritage and bring together Yeni's fascination with local history, tiny details and memories of her own upbringing in Telok Blangah. "I want my art to be accessible, playful, nostalgic, a little eclectic, and fun," she says. Here she talks us through her journey so far and shares her hopes of keeping the past alive through her designs.
Tell us about your art …
All of my pictures are digital illustrations. I create them on screen and use local history and heritage as my inspiration. I rarely sketch out the designs beforehand, I just start and see what happens! My first drawing was a blue shophouse and it wasn't based on anywhere in particular, although I do love the shophouse books by expat artist Tatyana Kildisheva (kildi.com). Each piece of artwork takes around two to three weeks to complete, but sometimes they can go on for a few months.
What is it that takes the time?
I think because I'm not copying an image, I can keep playing with no restraints. Each of my shophouse pieces has something different about it – the blue one has two lanterns, the mint one includes the addition of a bicycle, the yellow one features a chilli padi plant, and so on. Choosing the colours is time consuming because I need to balance them out and make sure they contrast but still pop. I love yellows, lilacs and blues. I keep adding layers to the image and then taking them away. Sometimes I have up to ten layers on one artwork.
How much does your own heritage influence your designs?
So much! My mum is Indonesian-Malay and my father is Singaporean-Chinese, so I grew up within a family of many cultural influences. When I was younger, my family celebrated different occasions and the food we ate was very different to that of my friends. My Great Aunt lived on Blair Road and I have such strong memories of visiting her as a child. It was not a nicely renovated home back then. I remember being terrified of going up the stairs which were so steep with large gaps in the floorboards. The house had a cockatoo and German Shepherd dogs and I really felt like I was stepping into the past. The property is no longer there which is a great shame.
It's incredible that you only discovered your artistic flair a few years ago…
Once I'd developed my illustration style, I started out by putting my designs on to small postcards. When these became popular, I ventured to tea towels and bamboo plates. The plates are really helpful for teaching children how to do the washing up because they are unbreakable! At the same time, I set up my social media platforms to promote my work and sell my wares. A few local stockists got onboard, and I opened my physical store in March this year.
Had you owned a store before?
No! It's been quite a whirlwind! But I wanted to do something big and significant before I turn 40 this year, and this is it. Once I started drawing and getting a following, I began to have vague ideas about owning my own shop. I kept browsing property websites, but not seriously. Then, one night this shop popped up and I recognised where it was in Tiong Bahru. I contacted the agent who sent a video through of the space, and I just got this instinctive feeling it was right.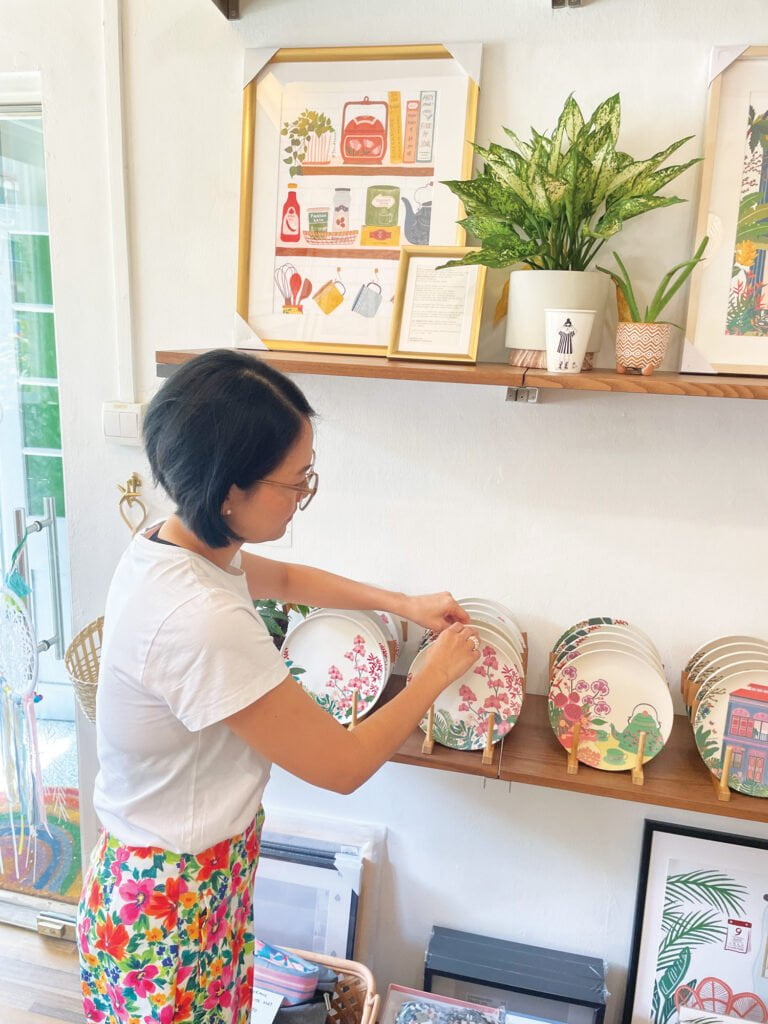 How has opening Yenidraws been so far?
I love it. Along with my own custom postcards, prints, notepads, tapestries, plates and totes, I stock lifestyle items, accessories, bags and jewelry from local artisans. You can find items from the likes of Northbridge Paper (facebook.com/Northbridge.Paper), Colorfull store (colorfullstore.com), Nodspark (nodspark.com), Brass in the Sun (brassinthesun.com), and Pinacola girls (@pinacolagirls). There are some gorgeous throws and cushions by HeyRumah, as well as a small selection of vintage clothing. I try to choose pieces that are unique and fun, and can bring a bit of happiness into your life.
What's your personal favourite piece?
I love my 'Shelfie' artwork which showcases all of my favourite foods. The strawberry jam is for my dad because he's very particular about his spreads, the cookbooks remind me of my mum, and the mugs are quintessentially Singaporean.
Which other local history would you like to immortalise in your work?
There's an old building along Moulmein Road which is part of Tan Tock Seng Hospital and it's amazing. I keep driving past it and capturing it in my mind.
What are you working on now?
I'm very excited about my National Day series which is coming out imminently. It's my first foray into glassware and ceramic plates and will only be stocked in the Tiong Bahru store. My artwork is a way of preserving the past and an ode to a bygone era. My wish is for coming generations of Singaporeans to celebrate our local culture. It's always important to progress as a nation, but we also need to remember our roots.
Find Yenidraws at 55 Tiong Bahru Road, Unit 01-53, 160055
yenidraws.com @yenidraws
More local talent
Great arts & crafts to know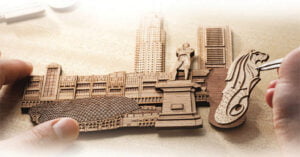 ARCH
ARCH is a hallmark heritage gallery offering wood crafted masterpieces put together by hand. Choose the style and design and they'll painstakingly create a super-delicate bespoke piece for you. PS. They make fab gifts! archsingapore.com.sg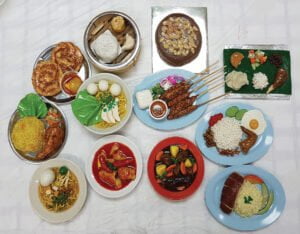 Kin's Miniatures
Those who love the little things in life will adore these miniature models of local dishes and activities (think bowls of laksa and mahjong tables). Kin also conduct clay food making lessons for those with particularly nimble fingers. kinsminiature.com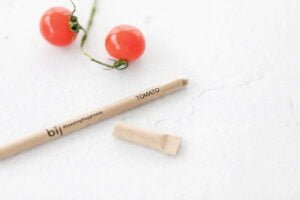 Left-handesign
The brainchild of Radhika Mayani, Left-Handesign sell a range of plantable stationery (yes, you read that correctly). The range of pens, pencils, notebooks and gift tags can all be planted, sprouting herbs such as tomato, chilli, tulsi (Indian basil), spinach, okra, and mustard seeds. left-handesign.com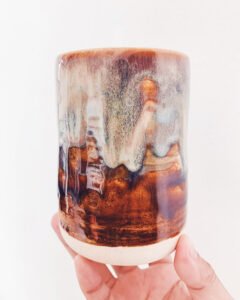 Dirty Hands Only
Love the plates and bowls taking centre stage in your favourite restaurant? It could be the work of Dirty Hands Only. This local company have a fresh and modern selection of homeware, and they also host bespoke pottery classes. dirtyhandsonly.com