Our friends at Pacific Prime have launched their 2022 Scholarship Programme. The global health insurance brokerage is offering a USD $1,000 bursary to help offset education costs. Discover more in this article or refer to Pacific Prime's Scholarship Programme here.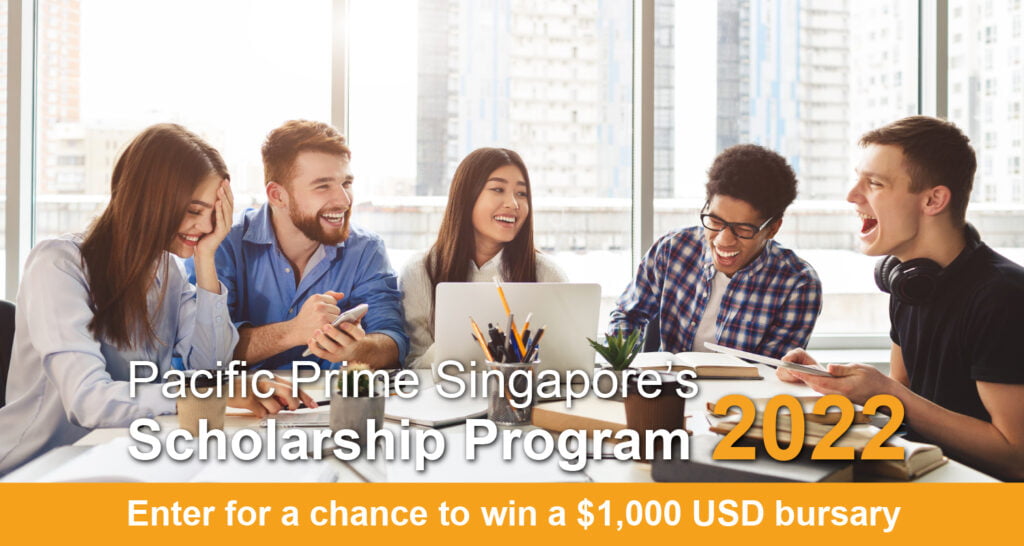 How to enter Pacific Prime's Scholarship Programme
To enter, you must submit a creative and informative written article on the following topic: the importance of good mental health in academia. Your essay should: 
reflect your thoughts and ideas,

include external references where possible,

be written in either American or British English, and

be between 600 to 1,000 words long.
Furthermore, it's important to note that the winner with have their article published on Pacific Prime's website. Therefore, any plagiarism discovered upon submission will automatically result in disqualification. 
Who is eligible? 
High school and undergraduate students of all nationalities can apply. However, as a student, you must be:
Currently enrolled (either full-time or part-time)

Accepted to a high school, university, community college, trade school, or private educational institution for the upcoming semester
Also, you will have to show proof of enrollment if you are rewarded the bursary.
When is the deadline?  
Your article must be submitted by 30 September 2022, without exception. 
When will the winner be announced?
The winner will be contacted on 1 November 2022, to receive the award either at Pacific Prime's nearest office or by mail if the award cannot be collected in person.
More on Pacific Prime's terms and conditions can be found here.
Summary of how to apply
Follow the steps to apply:
1) Write an original, creative, and informative article on the importance of good mental health in academia
2) Submit your essay to scholarship@pacificprime.com in either PDF or Word format 
3) Include the following when emailing your submission: 
First and last name

Contact number

Email address

Secondary/high school/international school or university you currently attend (or have been accepted to)
A final message to students from Pacific Prime
We hope that participants will fully enjoy writing about the aforementioned topic and learn about the importance of good mental health at the same time. We look forward to receiving your articles. Happy writing!