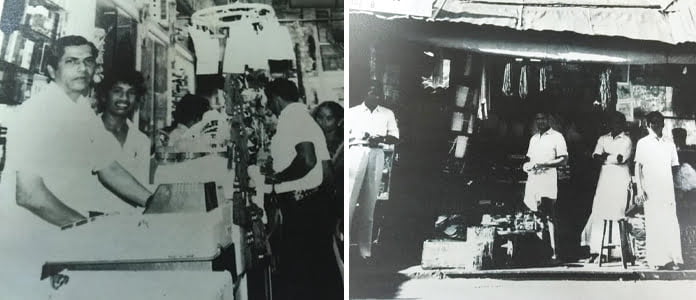 "Trishaws were the main source of transport and hawker stalls would set up in the back lanes of every street"
Murugaia Ramachandra moved to Singapore from South India in 1947 aged 16 years old to live with relatives. After working as a librarian for a local publisher, he opened Jothi Store & Flower Shop, an ottukadi (hole in the wall), in Little India in 1960. We speak to his son, owner Rajakumar Chandra.
Tell us about the store your family opened in 1960 …
The shop mainly catered to the first generation of Indians in Singapore who had moved here alone for work while their wives remained in India. The men would all live nearby with groups of friends and work in jobs such as construction, at the bus depot or for the electricity board. The shop would open at 4.30am so they could buy cigarettes, cigars, snacks and betel leaves as they went on their way each morning.
Did your family live nearby?
In the beginning, my family lived in a big bungalow house by the sea in Katong on Meyer Road. There would be three or four families living in one home. My grandmother was a very strong lady and she would welcome anyone who came over from India, so there were always around twenty people around.  In the mid 1960s we moved nearer to the store in Little India – twelve of us in a two-room flat!
How did Jothi Store & Flower Shop progress?
Over time it was not just the men who moved to Singapore, but whole families came together looking for a better life. So my father started stocking items for females such as bangles and makeup. More temples in the area meant that we started selling flower garlands for the prayers from local farms in Toa Payoh and Bishan. The shop soon grew bigger than a five-foot square space.
What age did you start working with your father?
I was about nine years old in 1967 when I started to help out during weekends and school holidays. The staff at the store taught me how to tie flower garlands and speak respectfully to the customers, no matter who they were. I started to take care of the business in 1985 after studying Computer Science. My father still comes to the shop every morning. Before the pandemic he would handle the cash register, but not so much now.  
What was life in Little India like back then?
In the 1960s it was not called Little India, it was called Tekka. Tekka Market was an especially popular wet market and people from all over the island would visit. Trishaws were the main source of transport and hawker stalls would set up in the back lanes from 4am – 10pm. Things changed when Singapore became more sanitised, but there is hope that Little India will remain authentic.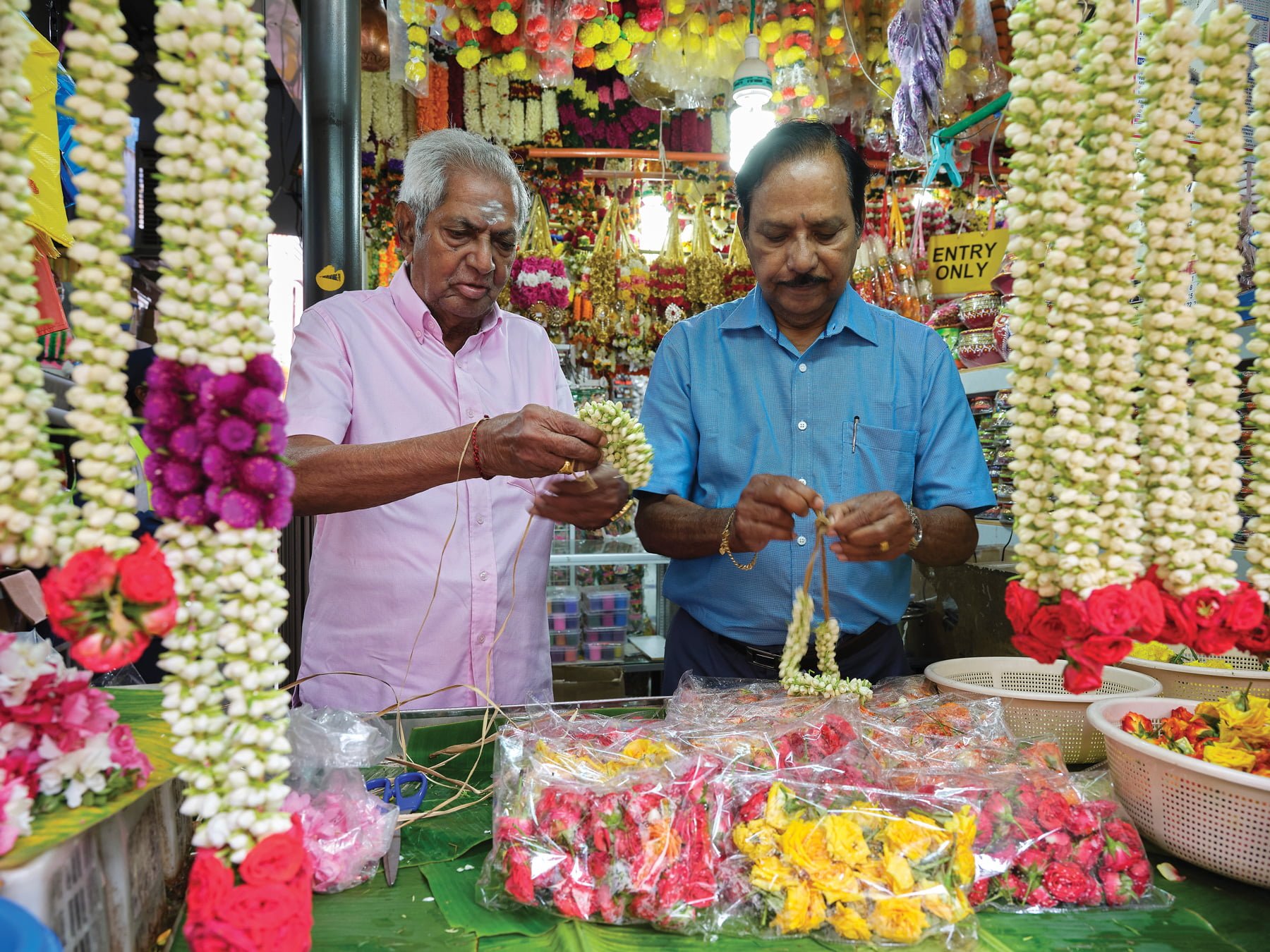 What do you wish for Jothi in the future?
We're one of just a handful of shops from the old times, except we are now a five storey building and have been since the 1990s. As time has moved on, we have adapted to cater to all ethnic groups from India. There has been an integration of local customs which means there is always a festival or celebration to prepare for. I hope we evolve with the generations and continue to adapt to provide the community with what they need.
Will you ever retire?
In time my son will take over the business, but I can't see me ever wanting to retire or my son agreeing to stand up for 18 hours a day! Jothi was originally started for the community, and now we stay for the community. 
Jothi Store & Flower Shop, 1 Campbell Ln, 209882.
jothi.com.sg
Photos provided by Rajakumar Chandra